Adding Fur to your Crochet or Knit
I love grabbing different mediums and incorporating them into my designs. Fur has been used with crochet and knit in different ways for a long time. Not long ago Red Heart Boutique Chic used faux fur right in the yarn. The softness of faux fur can really add to your piece and make it pop.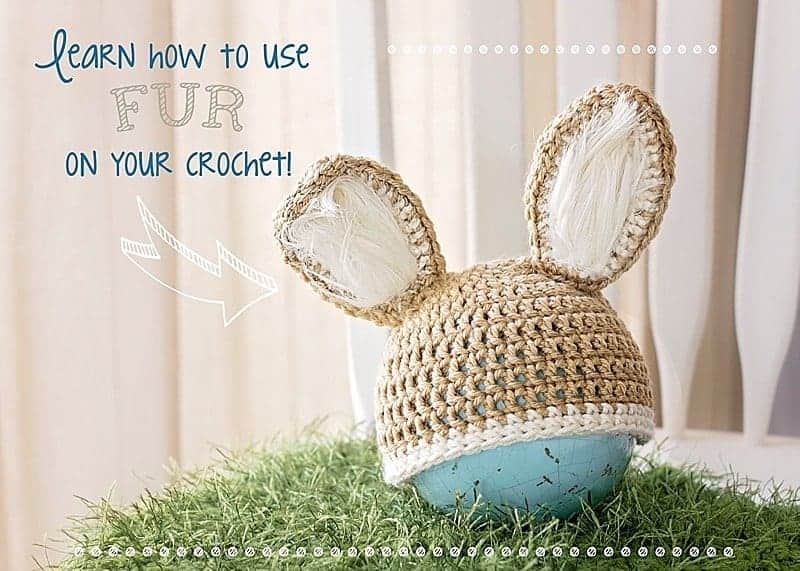 Types of fur and where to purchase:
Fabric fur can be found on many websites. An important factor to remember when purchasing is the pile length, which will determine how long the hair is on the outfit. I mostly look for fur that has a 2 inch pile or longer.
The site I most commonly purchase from is www.fabric.com. On this site, search for Faux Fur Mongolian or Alpaca Faux Fur. This site requires a ½ yard minimum for purchase.
However, you can purchase a sample swatch (8 inches by 8 inches) for a reasonable price. Shipping to Canada is about 4 dollars, and to the US is about 2.00.
For these same types of fur in smaller amounts, there are vendors that sell on Etsy.
Many times JoAnn's will carry faux fur fabric. The longer pile fur is often seasonal and found in their red tag sections. Also check down the ribbon aisle for faux fur ribbon by the yard. JoAnn's also has a less expensive craft fur option that is often found in the aisle next to the feathers and kids beads. It's sold in sheets or strips.
How to cut and attach faux fur:
Pay attention to the nap, this means to pay attention to the grain of the fabric (the direction the fur lays) so that when attached the fur will look like it's growing in an upward direction on your crochet piece.
To cut the fur, slide your scissors through the long strands and only cut the bottom cloth fabric.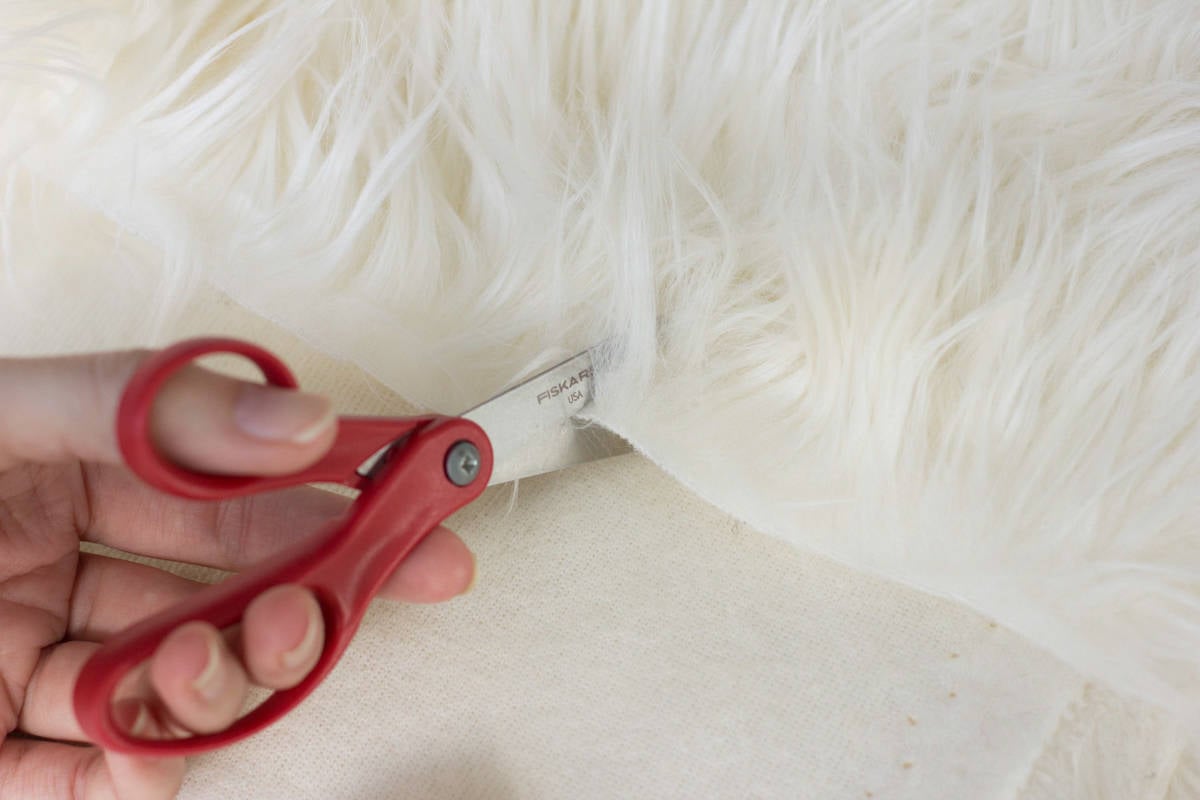 You can mark on the back of the fur for a guide.
For the bunny hat, I cut two triangles of fur smaller than the inner ear. This will prevent the hair from looking like it had a bad haircut. Once you cut just the bottom, gently pull the cut piece and the strands of fur will separate.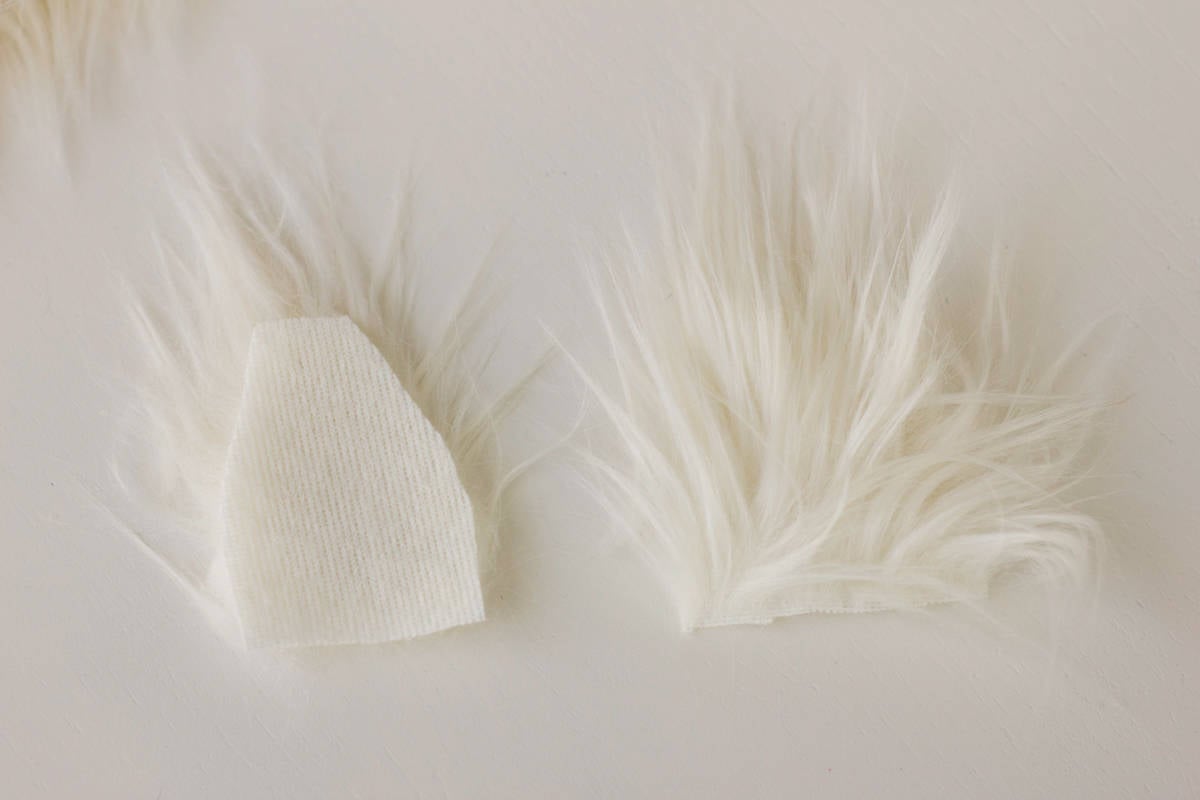 To attach to your crochet, pin the fur in place. Using your sewing needle and thread, whip stitch the cloth part of the fur to the crochet. You will only be sewing through the bottom cloth, leaving the long fur free.
This method can be used not only on animals (lions, tiger, and bears, oh my!) But also on fashion pieces and accessories. Have fun creating!!! (Click here for the Newborn Bunny Hat and Bottom Cover pattern)