Who loved the Colorwheel Rainbow FREE Shawl pattern last month?! If you missed it click here to grab the pattern in knit or crochet.
I love working with this yarn so much I want you to try it too!!!
I'm giving away enough yarn to either crochet or knit this Colorwheel Rainbow Shawl!
a Rafflecopter giveaway

Here is a challenge! If you could only choose ONE color of Loops & Threads Colorwheel Yarn, which one is your favorite? I know this is going to be hard! Comment on this post with your answer, I can't wait to see which one you chose! Click HERE to see all the colors!

What yarn will the winner receive?
Loops & Threads Colorwheel (90 Yard Skeins) in:
Charcoal (6 skeins)
One skein of each:
Mid Pink
Red
Orange
Bright Gold
Mid Green
Lime
Canary Blue
Light Blue
Lavender
Light Lilac
Whether you are a crocheter or knitter I know you are going to love the soft feel of this yarn and the amazing drape. Who knew such a small skein could pack so much benefit?! Not only do I love this yarn for it's array of colors, but also for it's price! This yarn will not break the bank and is perfect for color-work! I don't know about you, but I will cringe when I have to buy a lot of yarn to add just a pop of color into a project. The flexibility of these 90 yard skeins is perfect, just genius.
And speaking of small and quick projects with pops of color…have you also seen the Colorwheel Coffee Cozy FREE Pattern?!
It's a fun way to learn a new stitch and make a quick gift…..or just keep if for yourself 😉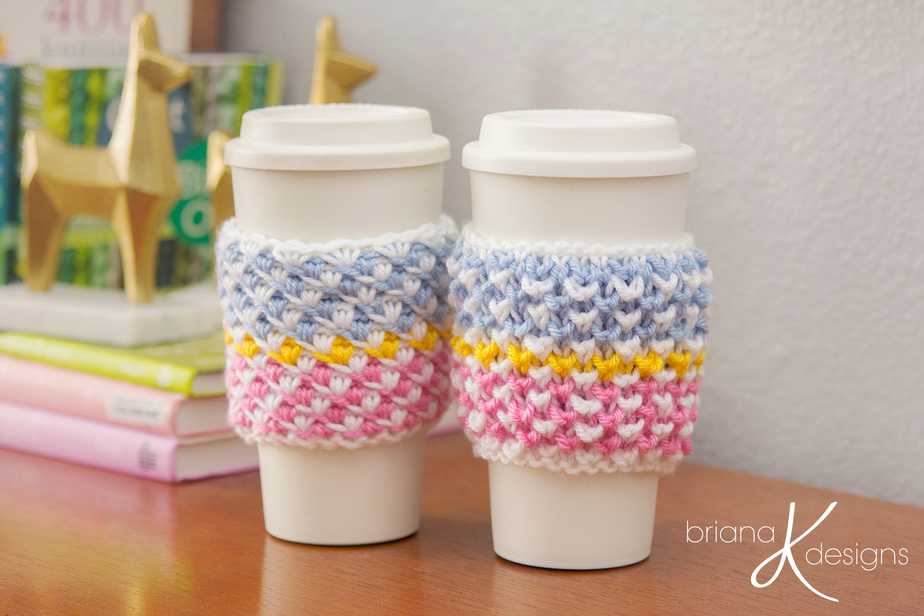 With over 50 colors to work with the combinations and possibility are endless! And my favorite feature of this yarn is the ability to create an ombre effect. This was no mistake! Michael's Crafts Stores really knocked this one out of the park. Loops & Threads Colorwheel has been popular right out of the gate and the buzz of many crochet groups. I feel like they really listened to us fiber artists and gave us a product we can be excited about.
I know many of us have been rushing to our local Michael's Craft Stores to pick up an array of colors and get out our hooks or needles, but some of you were sad when it wasn't available in your store yet. But guess what?!!! It's now available online! Yep! Now everyone has access to fun colors and endless projects! The only problem you have now is choosing which colors you want. Or just grab them all!
Please follow and like us: