The Revolutionary Crochet Hook:
Have you tried a Furl's Crochet Hook yet? The newer Odyssey hook has become quite popular over previous years. And it's not just because it's a beautiful work of art in itself. Today I'm going to give a Furls Crochet Hooks Review.
The balanced weight with a sturdy hook allows a crocheter to work yarn in comfort and with speed. I had the honor of meeting the owner behind Furls a few years back, and we had a pleasant conversation on how and why the Furls brand came to be.
It didn't start by thinking pretty, even though they have nailed that, it began with comfort. Right down to the science of crocheters' grip, the intended purpose behind the whole thing was to relieve any aches and pains.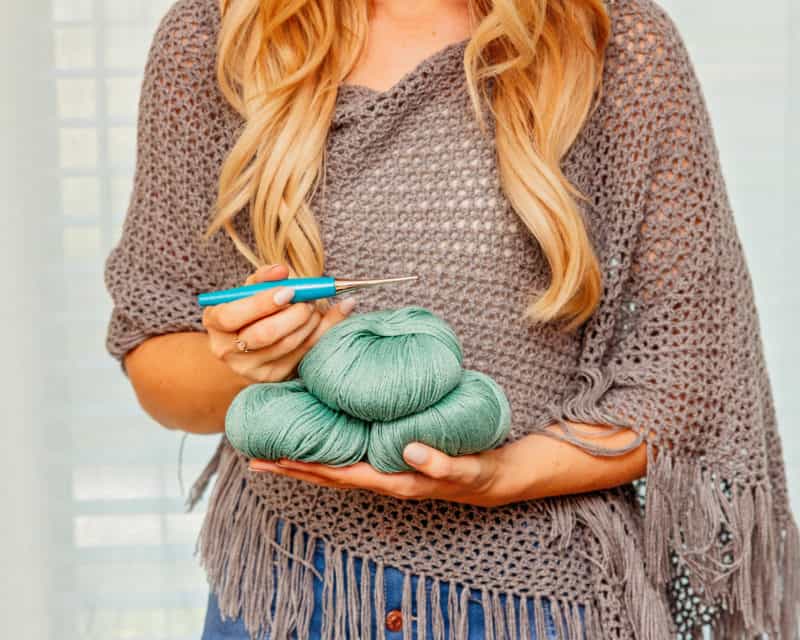 What does this all mean for us? We can crochet more comfortably. And crocheting with better comfort means enjoying our projects and experience.
Own More Than One Hook:
I want to make it very clear right now; I'm not saying own more than one hook as a sales pitch, I'm saying it because it changed how I crochet. We all have different sizes of hands and grips. Even if I'm comfortable with one hook, I still mix it up halfway through my evening.
And here is why: muscle fatigue. Also, if you don't feel it happening at the moment, it can happen to us crocheters, and it's not fun. The repetitiveness of our movements can wear on our bodies. By merely changing your crochet hook, it mixes things up and helps prevent injury.
With the many different options of hooks from Furls, you are guaranteed to find your best fits. Even if you've tried one line, I encourage you to also try another. And plus, who can have too many pretty tools?
Right now Furls has an amazing box gift so this is the prime time to grab more than one hook at an incredible price.
To give you an idea just how many choices Furls offers, check out some of their crochet hook lines:
I hope you enjoyed this Furls Crochet Hooks Review and have found a new hook for you to enjoy.


Share Your Project & Share Pictures!
I really hope you enjoyed working on this project. The best way to make a designer smile is to share what you've made! When it comes to free or premium content, I really rely on you to help me keep designing and supporting my family. Here is how you can make my day:
Share your yarn choice, in-progress, or finished projects on Instagram and use the hashtag #brianakdesigns
Link and share your project on Ravelry. It really helps to have inspirational photos for others.
Join the Briana K Designs Community Group on Facebook and share anything crafty.
Don't Lose This Project! If you aren't ready to start it save it on Pinterest by clicking any of the images above.