What is Infinity Crochet Cables?
Infinity Crochet is a new method exclusively developed by Briana K. Infinity Crochet that transforms not only the look and feel of crochet cables but the technique involved.
Is the method hard?
Not at all. If you have ever worked with crochet cables, you already have the skills to learn how to create beautiful cables with Infinity Crochet. If you are a novice to crochet cables, this is the perfect method to learn as it solves many of the previous flaws of crochet cables.
How is this different from regular crochet cables?
This new method has a lot more aspects and possibilities than a regular cable. It's a polar opposite in concept and ability.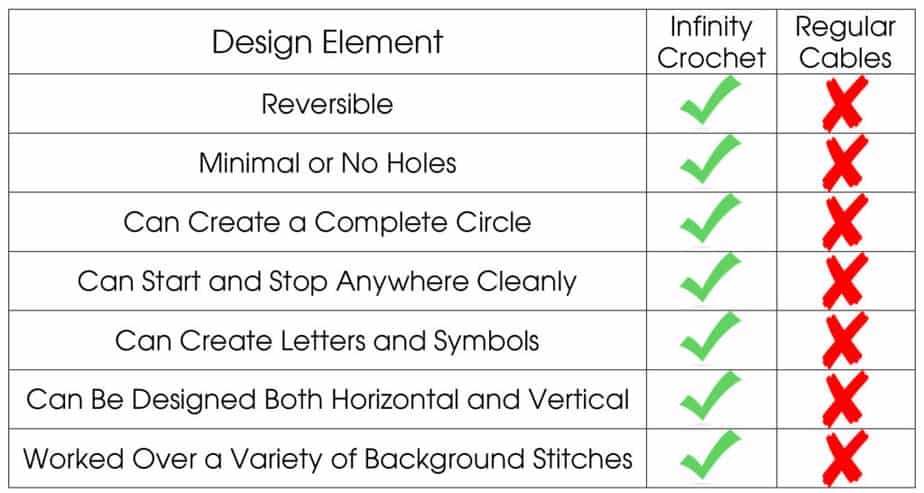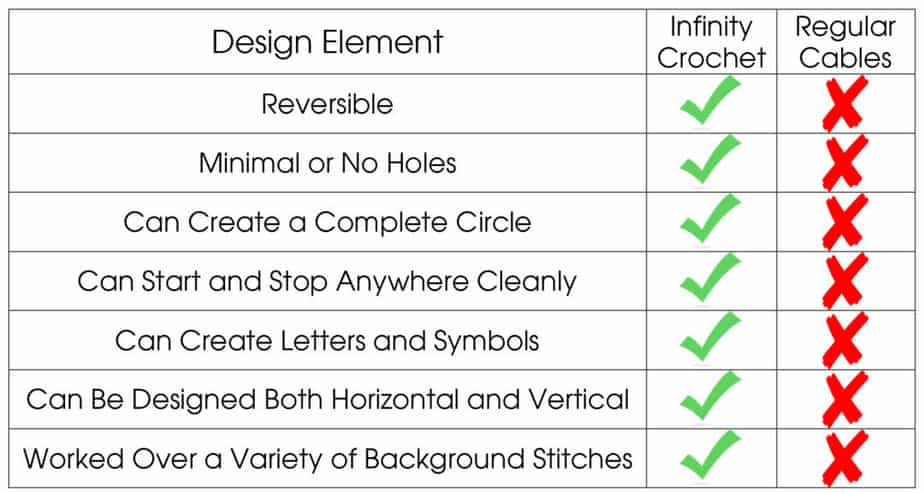 Let's put a sample Side by Side to visually see the difference between regular crochet and Infinity Crochet:
So what are you waiting for? Are you ready to learn Infinity Crochet?
There is already a library of crochet cable patterns waiting for you right here on Briana K Designs. From sweaters to hats and bags, I hope you enjoy crocheting your next project with popping cables.
Infinity Symbol Swatch:
Infinity Symbol Swatch (in French):