So glad you found me! Below are the additional ways to view all the Briana K Designs content and follow the fun on social media.
If you have made an item using one of my patterns I would love to see it! Simply use the tag @brianakdesigns or #brianakdesigns
Our Facebook Community Group is just the best, so come on over for crafty happiness.
For collaborations and sponsorships (product reviews, giveaways, pattern designs), please send me an email at [email protected]
Become A Pattern Tester!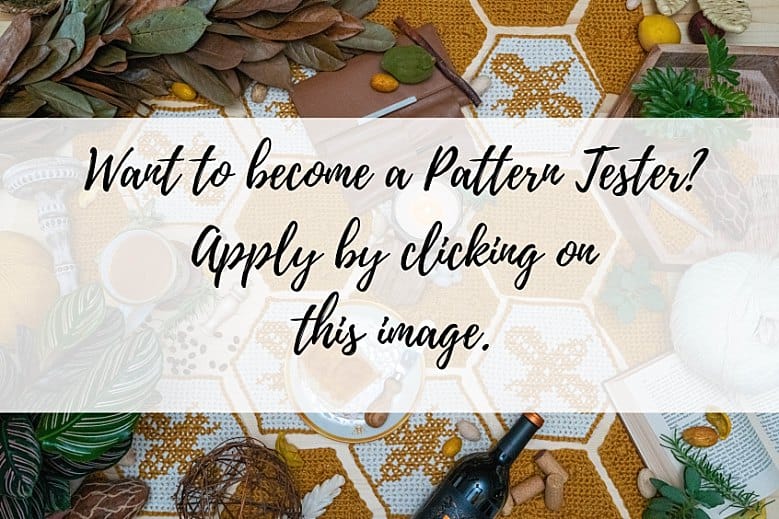 Where To Purchase Patterns:
Where To Purchase My Ad-Free Downloadable PDF's:
My Story:
I'm a passionate designer, creator, and lover of all things artistic. I enjoy working with a variety of mediums from yarn, paper, wool, fabric, and a camera.
I'm also a photographer and I enjoy capturing my family memories, as well as my designs.
But where did pattern writing start? With a very unique opportunity to help a family.
I had been selling finished crochet items for a while, mainly to newborn photographers. It was so fun to create new and sometimes quirky outfits to capture the style and passions of the parent. Such as a unicorn baby, or a gladiator outfit. (My top 10 baby outfits can be found here.)
But as my shop was on maternity leave following the arrival of my youngest son, a photographer messaged me with a special request. She wanted to know if it possible for me to create a design for a little boy who was fighting for his life. He was being released from the hospital with a very rare condition and doctors were uncertain of his prognosis or even if he would live through the week.
Of course, this broke my new momma heart. I looked at my own son and I couldn't imagine the agony this family was going through. I stayed up most of the night crocheting between nursing my own little one and created the baby boxer outfit (also in knit).
It was a symbol of being a champion and a little fighter.
I delivered the boxer baby prop to the photographer the next morning (still sewing on the finishing touches as I walked through the door) and stayed to meet this cute little baby.
Aiden has continued to fight bravely and is still striving today. I love seeing updates of him and his adorable smile on social media. He is such a champion and the outfit totally reflected his spirit to keep on fighting the odds.
Once I shared this story on social media, the requests for the outfit came pouring in. More than I could keep up with. Then came the request for the pattern and it just made sense to share this outfit with the world.
I still love seeing images of all the babies in this outfit and will always cherish this sweet origin that became my passion.
My main passion is crochet and knit design.
Not only do I design cute and custom outfits, I also sell the pattern in my Ravelry shop, Etsy, and Love Crafts.
My designs have also been seen in Crochet! Magazine, Annie's Christmas Magazine, My Crocheted Closet Book, The Pattern Pack, Happily Hooked, and Design Wars.
I discovered my talents early in childhood and my mother nourished creativity.
I carried that passion into adulthood earning a degree in fine arts and harassing my children with my projects. My family continues to be my greatest inspiration.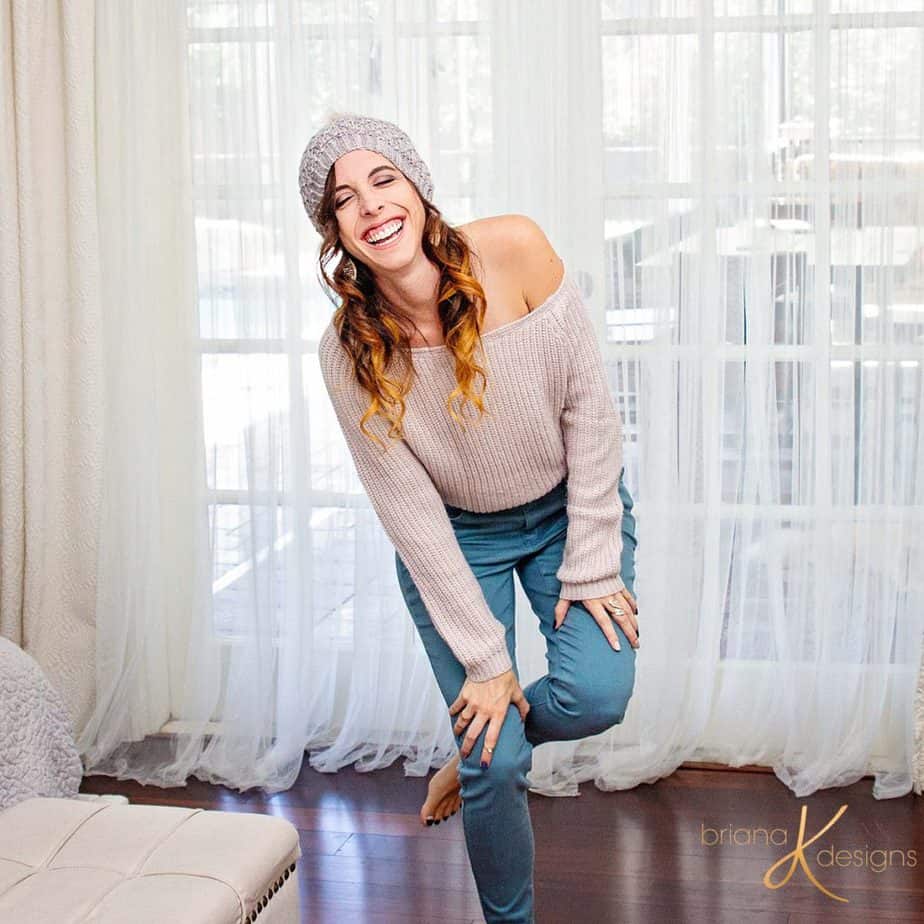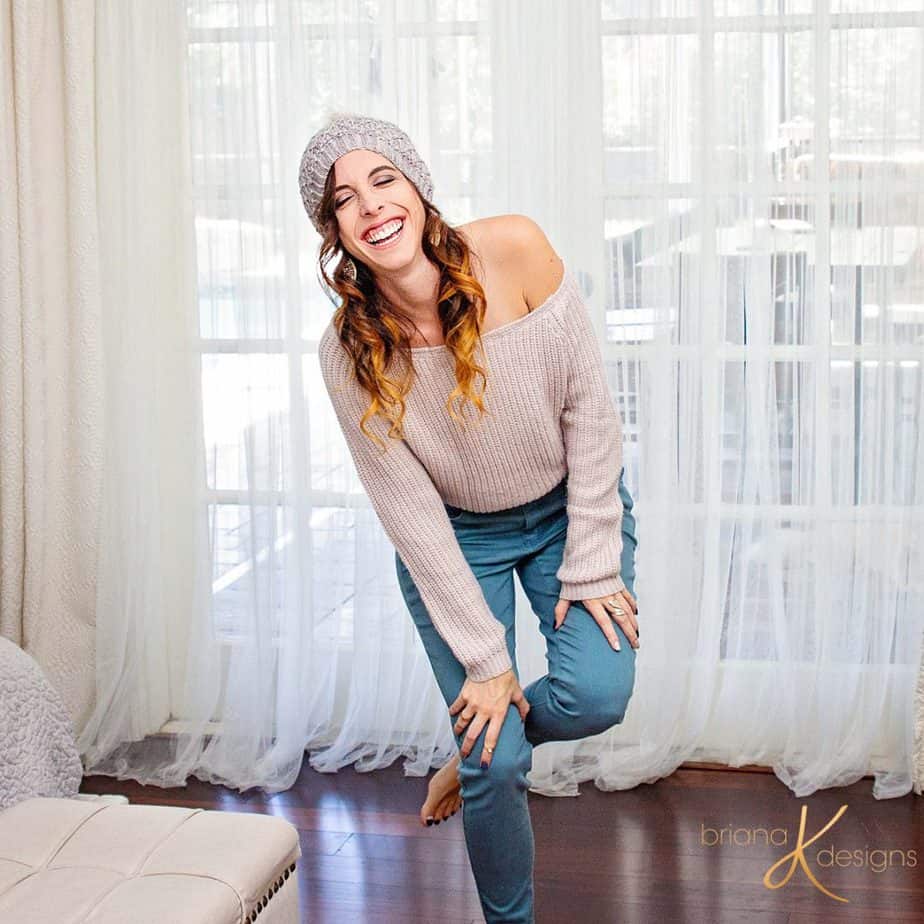 Learn more about Briana K Designs
The Questions:
Middle name?
I actually don't have one
Favorite drink?
Coffee (of course), Root Beer, or a Red Blend Wine
Do I have pets?
I have a little white dog
Am I married?
Yes, I actually found someone as crazy as me. I love him to death and he gives me the love, space, and inspiration to create.
Have I ever been out of the country?
Yes, Canada & Mexico & more recently my husband took me on an anniversary trip to Europe. But I can't wait to travel more when it's possible.
Do I speak any other languages?
I speak GIF & Sarcasm fluently
Can I cook?
Yes, but the question is "Do I want cook?". Only if I am in the mood and have a nice glass of wine along with chill music.
Usually only when there are guests, plenty of drinks, and laughter. And since my sister is a pastry chef she can handle the dessert.
And the biggest question for me: What are my goals?
This one is tough yet straightforward. I have lots of goals, both professional and personal. The struggle is balance.
So let's start with my business goals for this year. I've branched out and created designs for all ages and offer more sizes. What I would like to do is continue to create amazing and fun content you want to see.
I continue to be in love with the crochet & knit community, and connecting with everyone on a personal level is essential to me. It not only inspired my passion, but friendships with a common bond are so enriching in life.
I'm grateful I've found a passion that I love and an audience that is so welcoming and loving. So please stay tuned and come along with me! I've created a crafting community on Facebook, where we can interact and continuously be in awe or inspired by others.
https://www.facebook.com/groups/BrianaK/
My other goal? To bring you awesome free content on the blog. So each click counts. Thanks for reading about Briana K Designs.