Stop Wasting Time
Jump right in! Learn a new craft or stitch today and quickly improve your skills. And if you have any requests for future tutorials, feel free to comment on this post and let me know!
This page offers a variety of crochet, knit, and crafting tutorials. From stitches to tricks, I love sharing what I have learned with others. The more we share information, the more the crafty world can thrive.
Want to jump right to a category? I've organized tutorials and DIY projects by categories to help you understand what you want to learn.
Up Your Skill Level
Crochet Tips & Tricks
We all start somewhere. I know my first crochet project and crafts were not perfect, far from. But with a little practice, we improve our skills over time. Here are a few extra tips to put in your skill toolbox.
Good For You
Benefits Of Learning Crochet & Knit
We all know we love crocheting and knitting, but did you know there are benefits beyond just making pretty things?
Reduces Stress & Anxiety
Can also give depression relief.
Builds Self-Esteem
Feel better about yourself.
Helps With Insomnia
Help your brain wind down.
Picking Up The Needles
Knit Tips & Tricks
Want to learn a few new Knit Stitches & Tips? Or how about some unique tips and tricks to keep you crafting with ease? Head on over to the knit section and check out what is waiting for you.
Even More Inspiration
Fun Crafts, Round Ups, & Reviews
How about some fun home craft projects? I love creating things with other mediums like wood or paper. While yea, crochet, and knit are my primary passions, I enjoy all crafts.
And I especially love crafty tools and tutorials. Who doesn't? Let me fill you in on the best tools in the market today.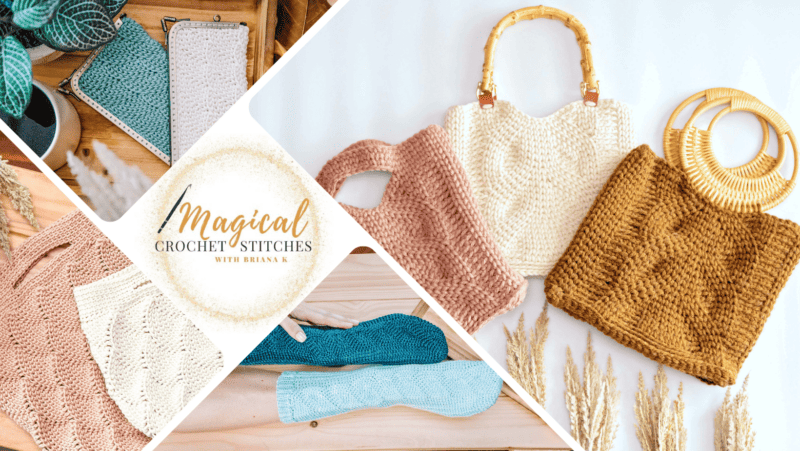 Explore A New Way To Crochet
Magical Stitches
Get the knit look with the crochet hook!
Ditch the sticks and see a new way to work stitches you already know with a modern technique.
A Unique Way To Work Crochet Cables
Infinity Crochet Cables
Learn About Infinity Crochet. One of my most popular topics! It's an easy and incredible way to crochet cables. No more holes and gaps and cables that really pop on the fabric!