How to Create a Felted Join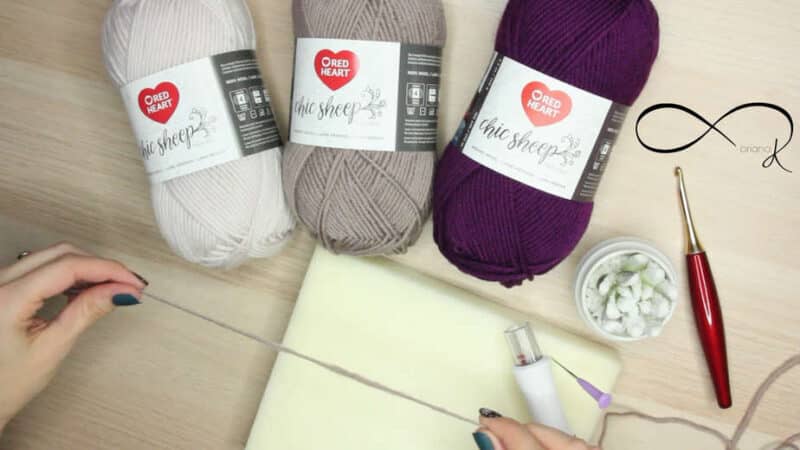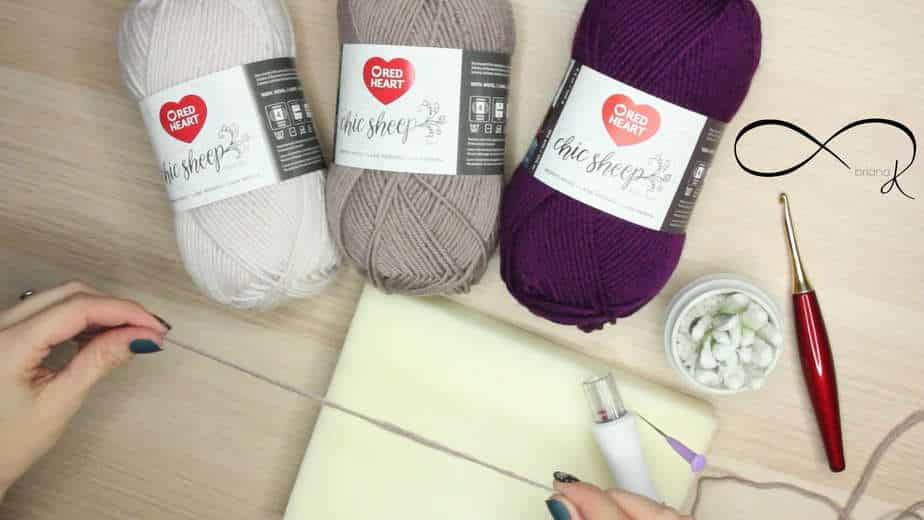 Confession: I HATE weaving in ends. And I'm thinking you do too. So let's explore how to create a felted join. This method does not have knots or extra ends to weave in.
Here is one way to not only save on some yarn when joining a new hank or skein, but to also avoid weaving in ends. This method can even work with a superwash yarn or acrylic with enough stabbing to blend the threads together.
Here is what you will need to learn How to Create a Felted Join:
A natural fiber yarn. Why a natural fiber? It has the characteristics to entangle and form mats. The most common fiber suited to felt is wool.
A felting needle. These are special needles that have irregularities at the ends. If you look closely, you can see jagged edges. When the wool is pushed with these needles it becomes harder and clumped as the fibers bind together.
A small piece of foam. You don't want to stab yourself or damage a surface. The piece of foam acts as a barrier and keeps your needle from breaking.
How to Create a Felted Join Steps:
Felted Join Step 1:
Separate the fibers a bit at the end of the existing yarn and the beginning of the new skein. The ends will be fuzzy.
Felted Join Step 2:
Lay the separated ends on top of each other on a foam mat.
Felted Join Step 3:
Stab away! Keep stabbing and turning the yarn until the fibers are bound together.
Felted Join Step 4:
Placing the yarn join between your palms quickly move your hands back and forth to minimize fuzziness.
Felted Join Step 5:
Keep on crocheting or knitting now that you have a strong join using minimal yarn and no ends to weave in!
Did you like the How to Create a Felted Join tip? Please share with your crafty friends.


Well That Was Fun! What's Next?