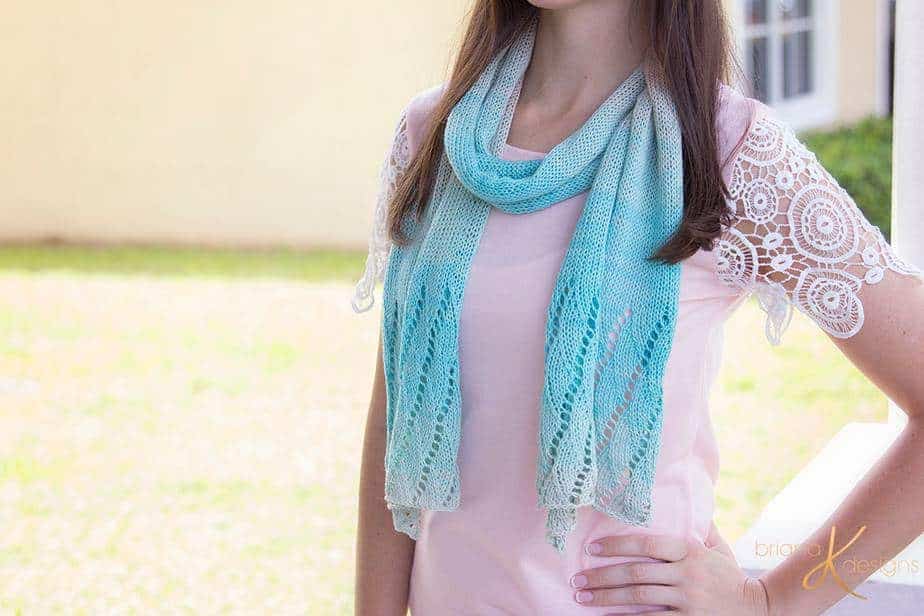 The Knit Beach Scarf is a lightweight and gorgeous accessory for the warmer months. Take it to the beach, or wrap up your hair when you roll down those windows. And if you need a knit project on the go, the lightweight yarn is easy to throw in a small bag. Might I say perfect for some beach knitting?
If you like this knit scarf, also check out the Rust Scarf Knit Pattern.
---
Where To Purchase My Ad-Free Downloadable PDF's:
---
This post contains the free instructions for the Beach Knit Scarf. For an ad-free downloadable pdf visit Ravelry or Etsy.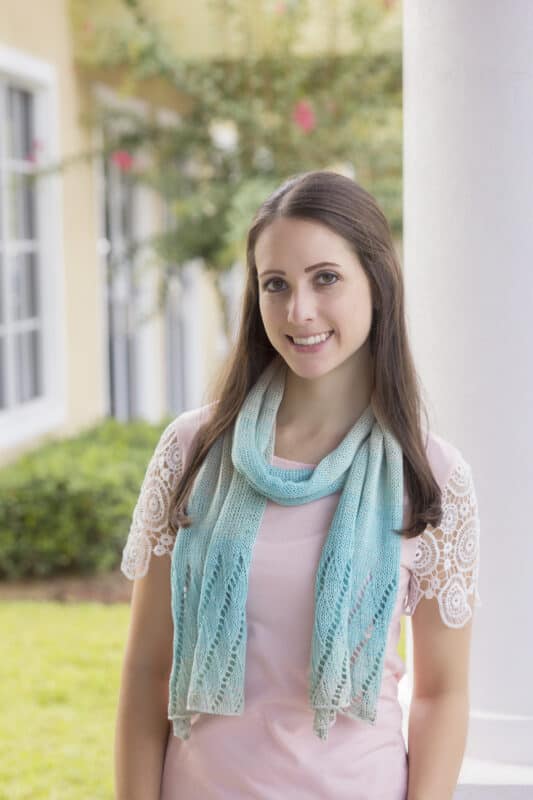 Beach Scarf Knit Supplies:
US 6 (4.0 mm) Needles
Tapestry (yarn) Needle
Scissors
Row counter if needed
Suggested yarn: Schachenmayr Select Tahiti in color way Suedsee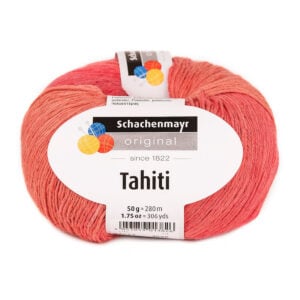 Yarn weight: Light Fingering / 3 ply
Gauge: 28 stitches and 24 rows = 4 inches
in stockinette
Needle size: US 6 – 4.0 mm
Yardage: US 6 – 4.0 mm
Sizes available: One Size
Skill Level: Easy
Measurements: 12 inches wide by 64 inches long
Abbreviations / Stitches
k- knit
p- purl
yo- yarn over
psso- pass slip stitch over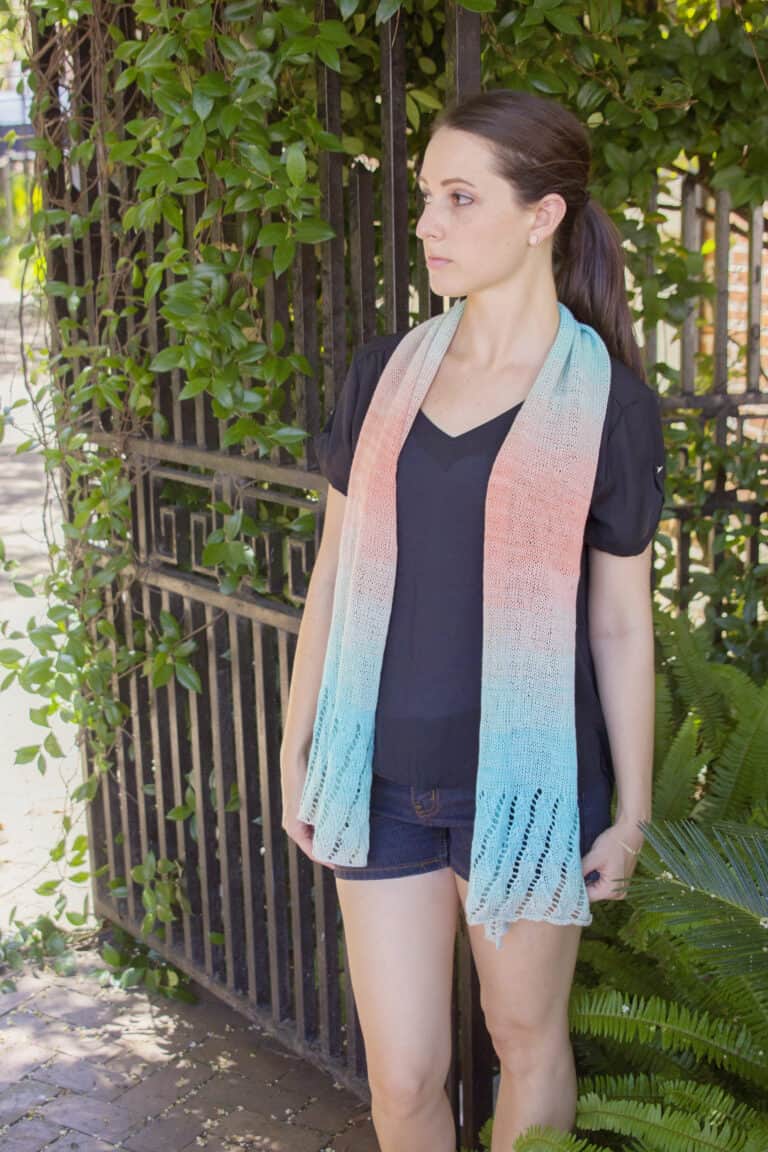 Scarf Pattern
Row 1: Cast on 70. k2 *yo, slip 1, k1, psso, k4; repeat * until last 2, yo, slip 1, k1, psso (stitch count for all rows is 70)
Row 2: ALL even numbered rows: Purl
Row 3: k2, *yo, k1, slip 1, k1, psso, k3; repeat * until last 2, yo, slip 1, k1, psso
Row 5: k2, *yo, k2, slip 1, k1, psso, k2; repeat * until last 2, yo, slip 1, k1, psso
Row 7: k2, *yo, k3, slip 1, k1, psso, k1; repeat * until last 2, yo, slip 1, k1, psso
Row 9: k2, *yo, k4, slip 1, k1, psso; repeat * until last 2, yo, slip 1, k1, psso
Rows 11-50: Repeat rows 1-10 four more times
Rows 51- 375: Knit odd rows, purl even rows (this stockinette section is approximately 51 inches, add or removes rows for a longer or shorter scarf.)
Rows 376-425: Repeat rows 1-10 five more times
Fasten off and weave in ends.
This scarf will curl, blocking it is necessary when finished.

Knit & TAG
I hope you have enjoyed making the Beach Scarf Knit Pattern!
If you have made this, please share it on social media. Above all I love to see the projects created with my patterns and also share your beautiful work.
Please use #brianakdesigns or @brianakdesigns
It is much appreciated and adored!
Share Your Project & Share Pictures!
I really hope you enjoyed working on this project. The best way to make a designer smile is to share what you've made! When it comes to free or premium content, I really rely on you to help me keep designing and supporting my family. Here is how you can make my day:
Share your yarn choice, in-progress, or finished projects on Instagram and use the hashtag #brianakdesigns
Link and share your project on Ravelry. It really helps to have inspirational photos for others.
Join the Briana K Designs Community Group on Facebook and share anything crafty.
Don't Lose This Project! If you aren't ready to start it save it on Pinterest by clicking any of the images above.
This pattern was originally published in August 2016, and updated to the blog May 2022.