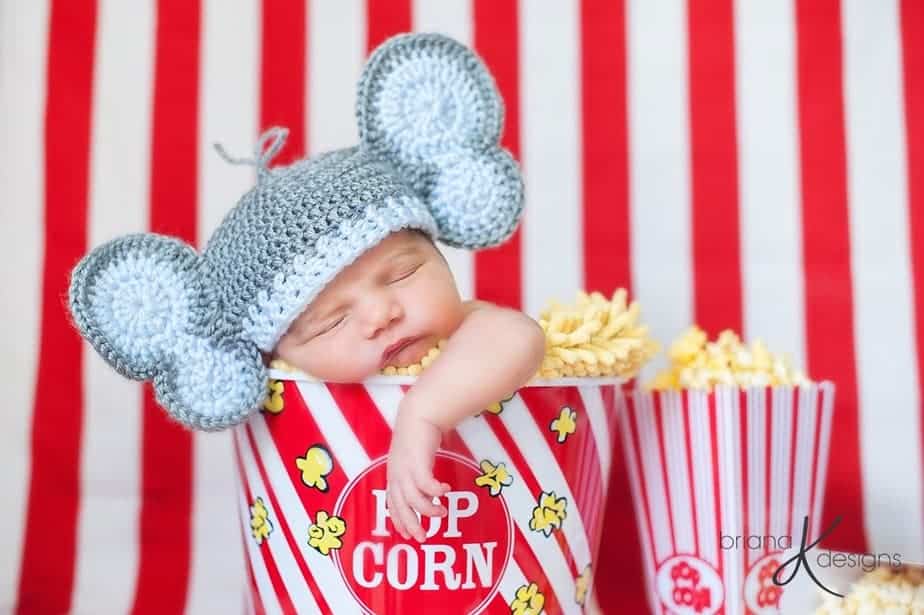 I just had to create a list of my top 10 baby patterns since my very first pattern was a baby crochet outfit. I fell in love with the newborn prop industry around the same time I had my first little one.
There is something special about dressing up a little one in a unique outfit and creating a lasting memory. And with so many talented photographers taking it to the next level, so are the crochet artists.
I've had a lot of requests over the years and my most popular designs eventually became patterns. I want to share this beautiful experience of creating an outfit for your little one's first precious moments.
If you don't crochet yourself, ask a fellow family member, friend, or Etsy shop to use one of these patterns to create the outfit for your baby.
So here are my top ten most requested baby crochet outfits:
Unicorn Baby Outfit:
The Unicorn Crochet Baby Outfit is a special outfit I created when I was overdue with my little boy. I was irritated at still being pregnant and needed something bright and cheerful. The unicorn outfit ended up being used on my best friend's child just weeks later, and we both still cherish it to this day.
This pattern is sized newborn to 12 months. So it can also be cute for a first-year milestone outfit.
Purchase this pattern HERE.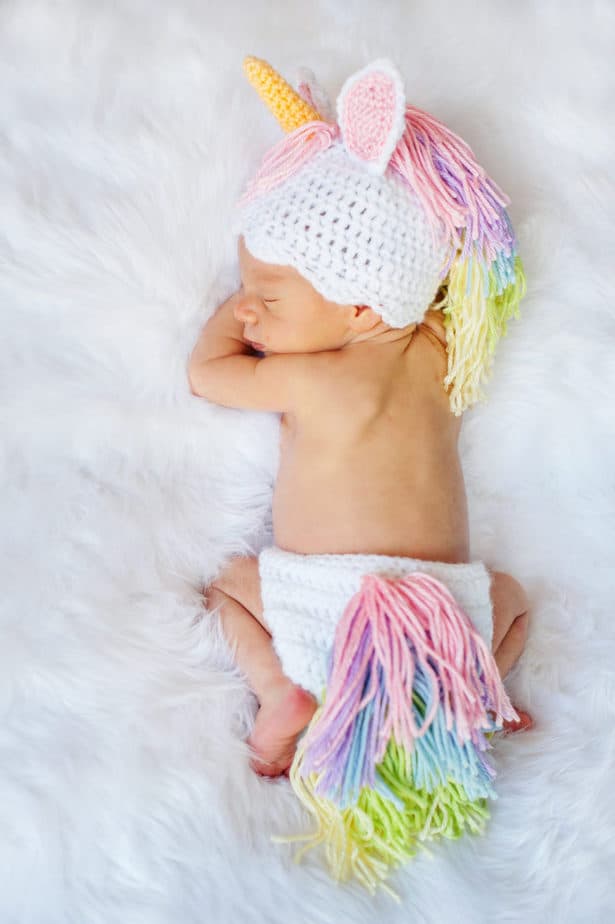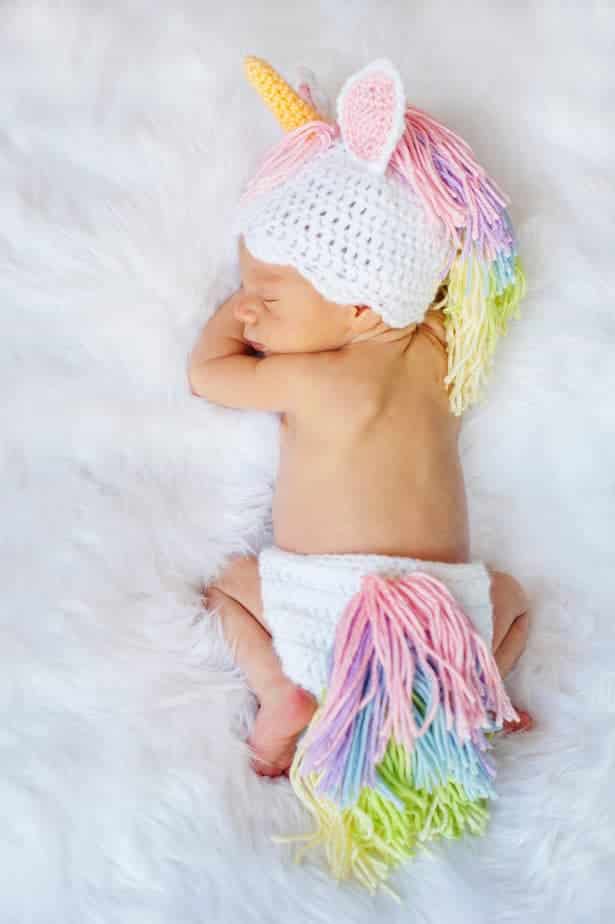 Elephant Baby Outfit:
I've seen so many cute images of the elephant baby pattern in use. For my own little one, we chose a circus theme and it fit right in. It's a classicly cute choice.
This newborn pattern comes in size newborn to 12 months so also great for a baby that is sitting.
Purchase this pattern HERE.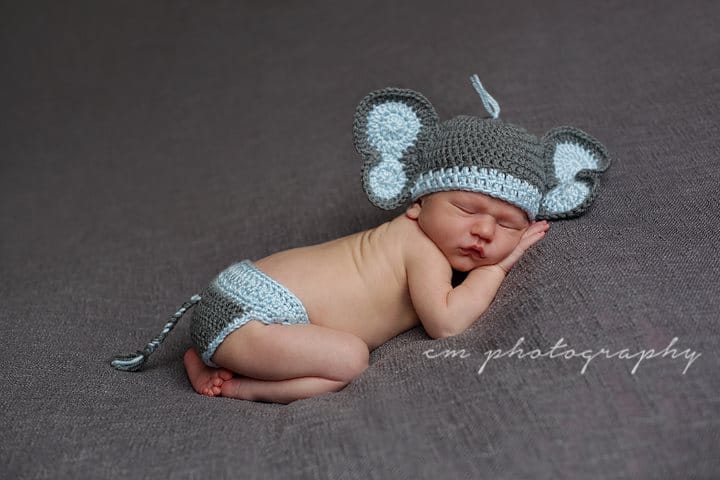 Boxer Baby Outfit:
This is the outfit that started my passion for designing. It became so popular I had a flood of messages asking if I would write a pattern.
It's the perfect inspirational outfit for a little preemie fighter as well. Many people have placed the gloves over the NICU cribs.
This pattern is also available in knitting.
Purchase this pattern HERE.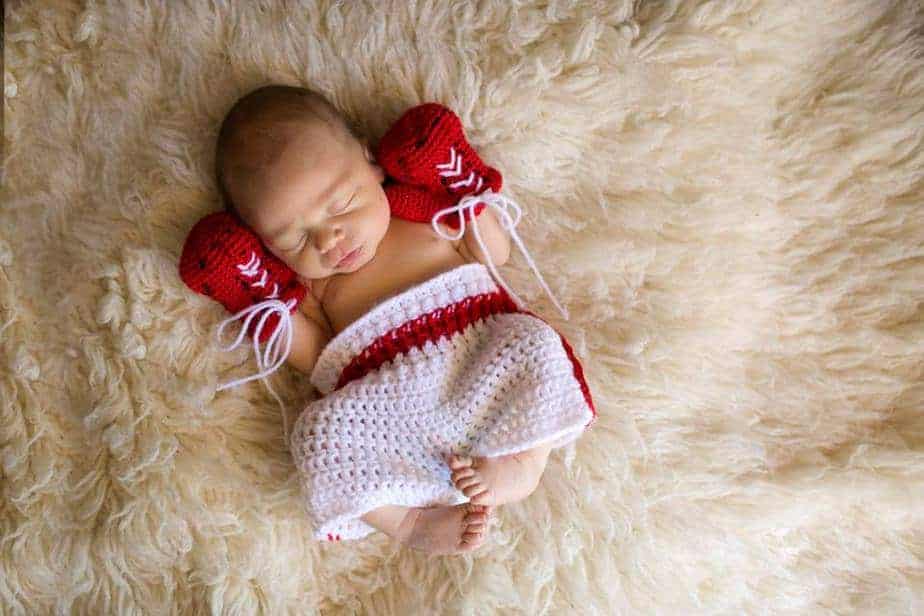 Firefighter Baby Outfit:
One of my personal favorites! I adore the men and women who serve our community as firefighters. And this outfit is adorable on newborns and is sure to melt your heart.
This set includes instructions for the hat, boots, and also includes the diaper cover, shorts and skirt with suspenders!
Purchase this pattern HERE.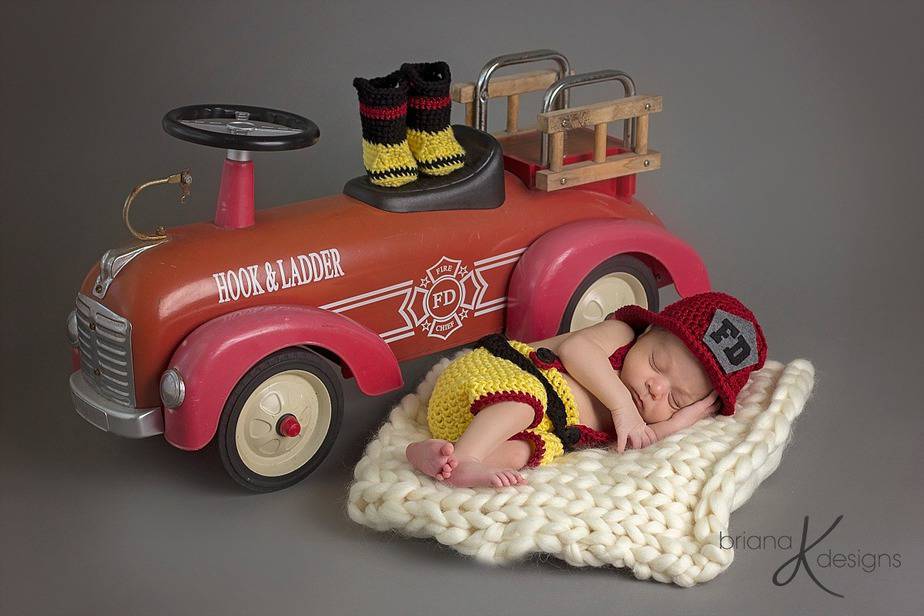 Baby God of Thunder Thor Outfit:
A classic Norse Mythology Character, Thor the God of Thunder is a cute addition to every newborn that comes into this world with a bang.
The hammer has to be my favorite baby accessory ever.
Purchase this pattern HERE.
Baby Baseball Outfit:
Life is like a baseball game. when you think a fastball is coming, you gotta be ready to hit the curve. -Jaja Q
This newborn baseball outfit is cute for any little slugger as a costume or photography prop. The pattern includes instructions for the pants, baseball hat, and glove.
Purchase this pattern HERE.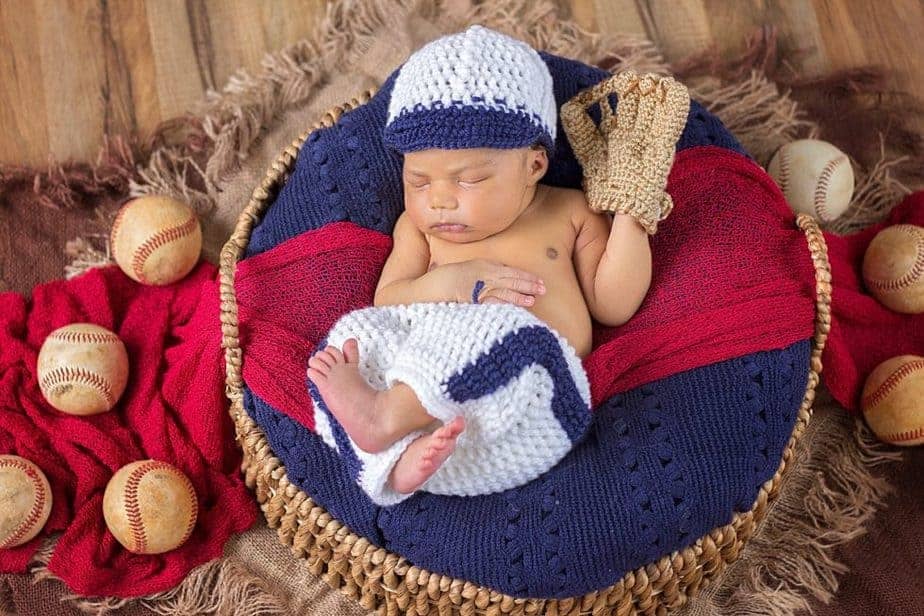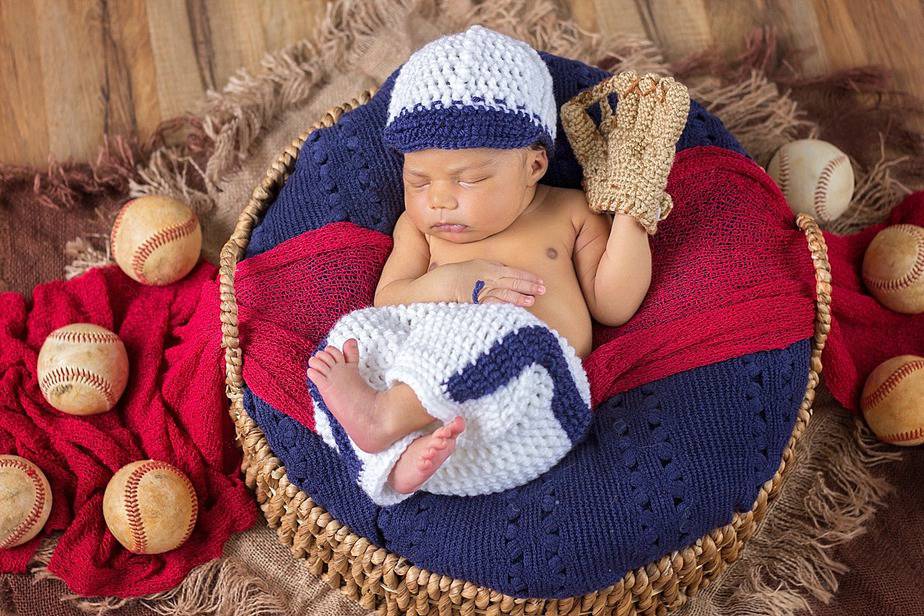 Baby Chef Outfit:
Cooking up something cute and sweet in the kitchen!
Newborn chef crochet outfit pattern for the bakers and cooks to whip up an adorable outfit with yarn.
Purchase this pattern HERE.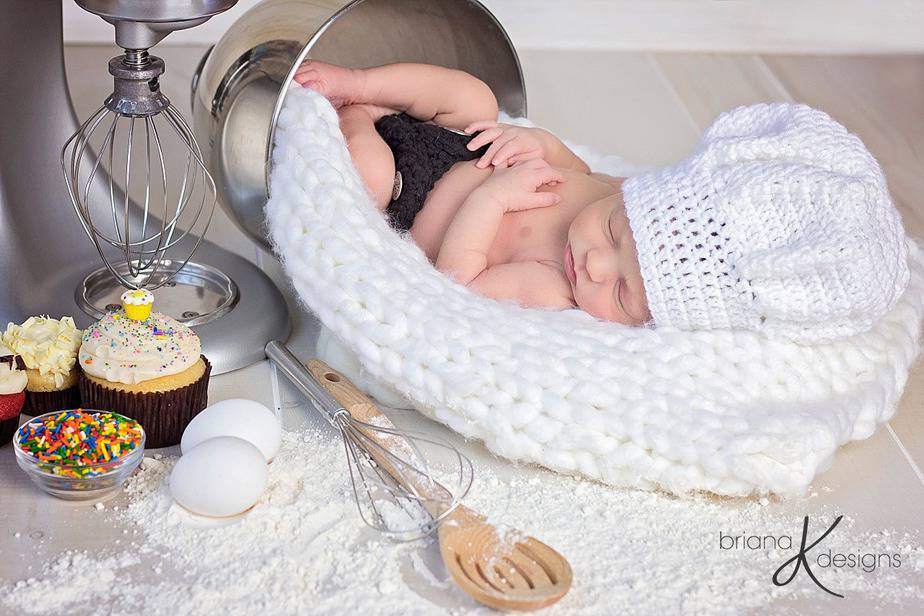 Baby White Tail Deer Outfit:
You're so deer to me!
And what's cuter than a fresh little baby dear. Nature lovers and hunters will adore this cute whitetail deer outfit that accents their little buck.
This pattern is sized newborn to 12 months.
Purchase this pattern HERE.
Baby Fox, Wolf, or Raccoon Outfit:
This baby crochet outfit can be made into three different wilderness animals: a fox, a wolf, or a raccoon.
The pattern includes tail instructions from yarn.
Purchase this pattern HERE.
Baby Gladiator Outfit:
An adorable Gladiator Roman Spartan Warrior Newborn Set for a Halloween costume or a photography prop!
If you have a little warrior then this is the baby outfit for you.
Purchase this pattern HERE.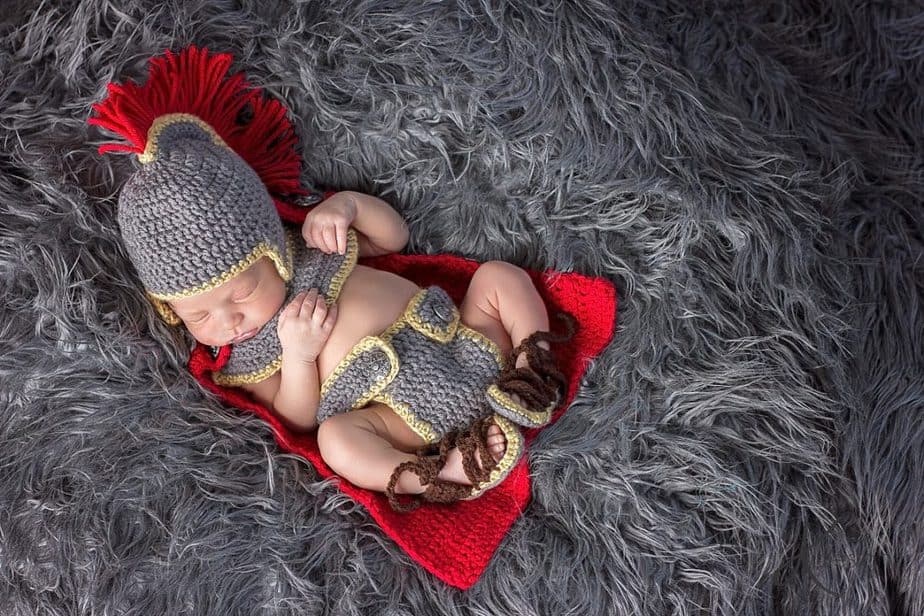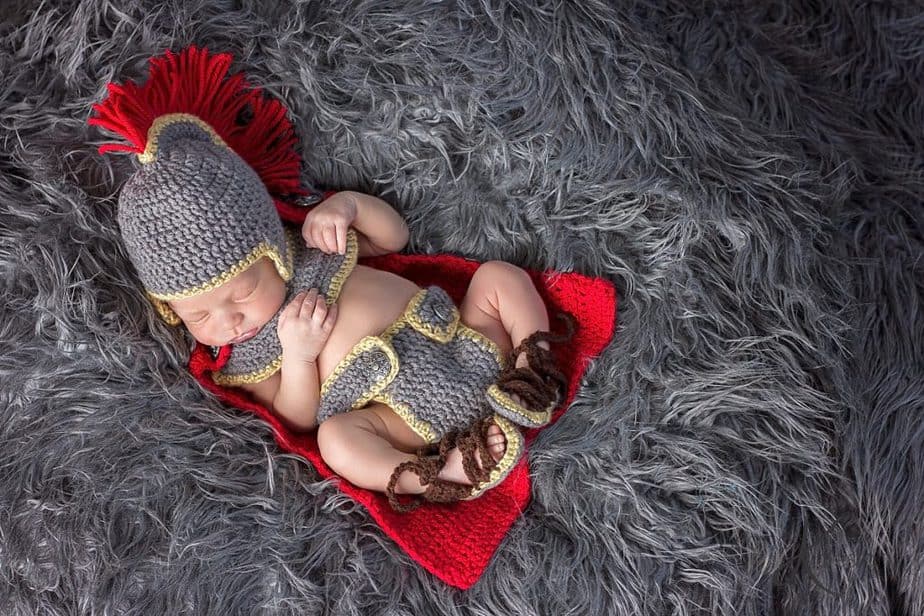 This isn't the end! While it is my top ten, I have many more fun patterns in the shop and more to come.