Use Magical Stitches To Make An Enchanted Crochet Hat Pattern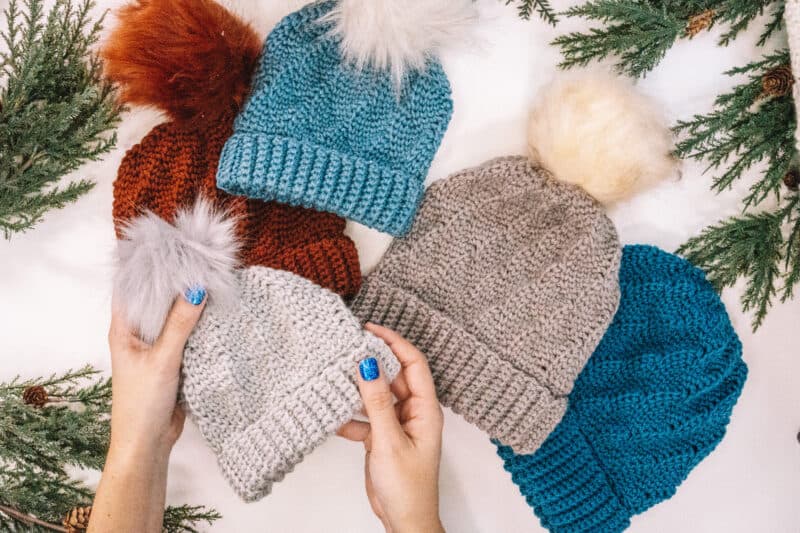 The Enchanted Crochet Hat has simple knit look-alike stitches that give it a mock cable.
You can now buy a bundle of all the patterns from
the Magical Stitches Course on Etsy, Click here!
The Magical Stitches Enchanted Crochet Hat pattern is now available for purchase outside the Magical Stitches course on Ravelry & Etsy.
appearance. This pattern uses the same cable pattern used in the previous Journey Under The Sea Crochet Bag.
Pattern Hoarder? You are in trouble...
Find the latest fashions and a variety of projects in my shops: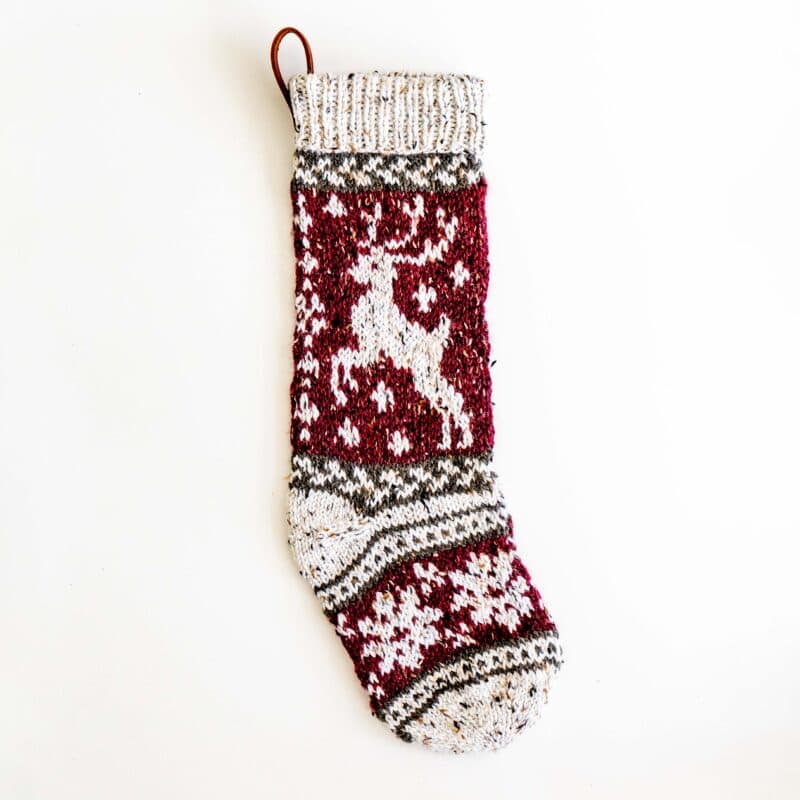 Are Crochet Hats Comfortable?
Crochet hats can be very comfortable to wear. Using the Magical Stitches and the WeCrochet Swish yarn in the design, this crochet hat has a cozy feel that can rival even the most expensive store-bought knitted hats. With careful construction and well-chosen materials, you can create a hat that fits perfectly and feels great! Plus, with this unique design option available can make a hat that's as stylish as it is comfortable.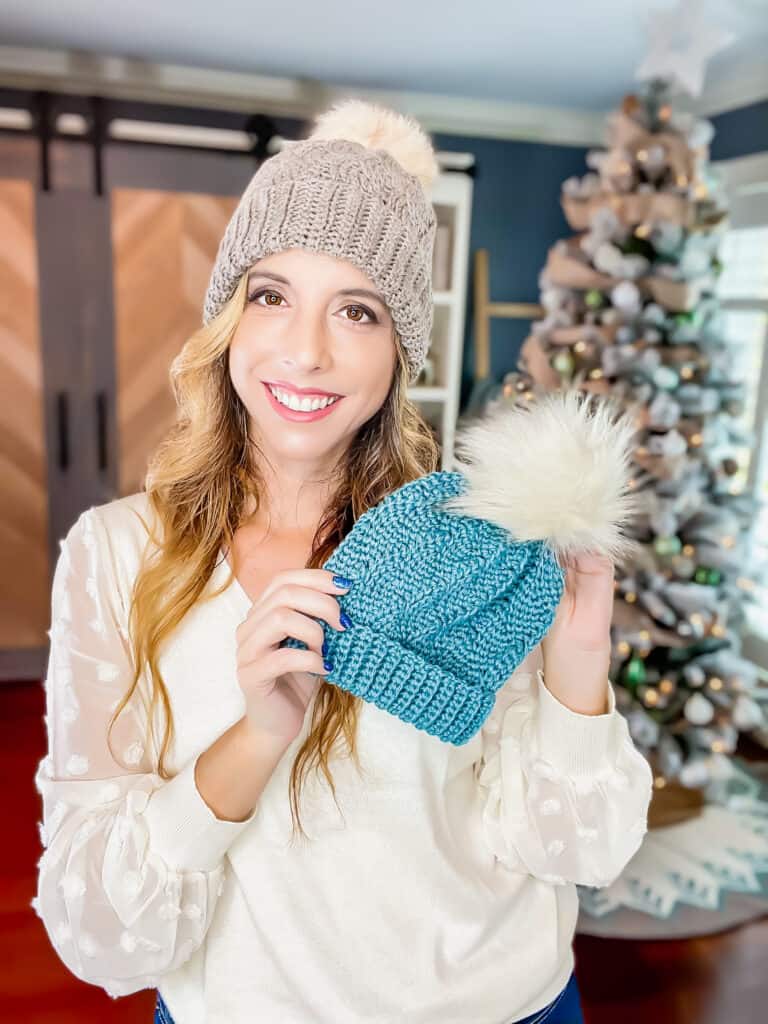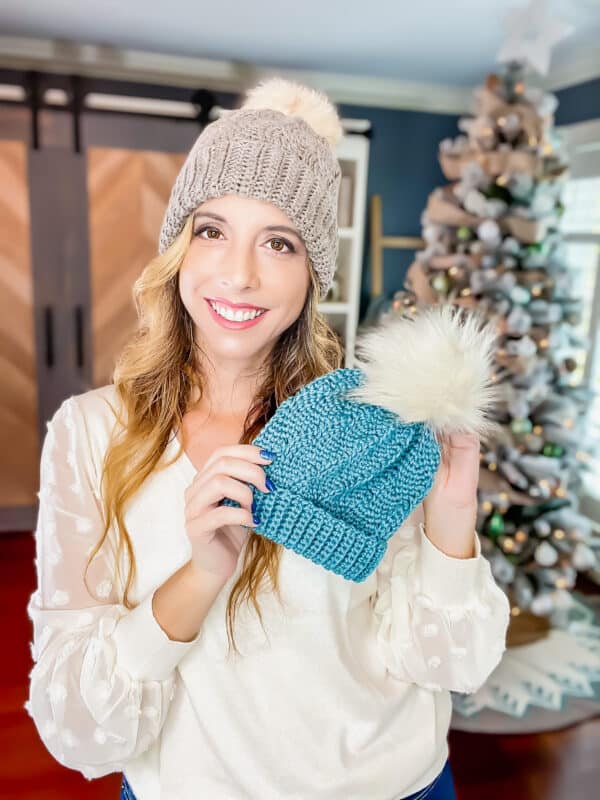 This enchanted hat is part of the Magical Crochet Stitches Course. And don't worry, this is nothing tricky!
The Magical Crochet Stitches Course will teach you to:
Go Beyond the Split Single Crochet Stitch.
Create Mock Knit-Look Cables in Crochet.
Confidently Steek Your Fabric & Block.
Transform Fabric To New Levels.
Strategic & Intentional Increasing & Decreasing.
Enjoy Learning On Your Own Time.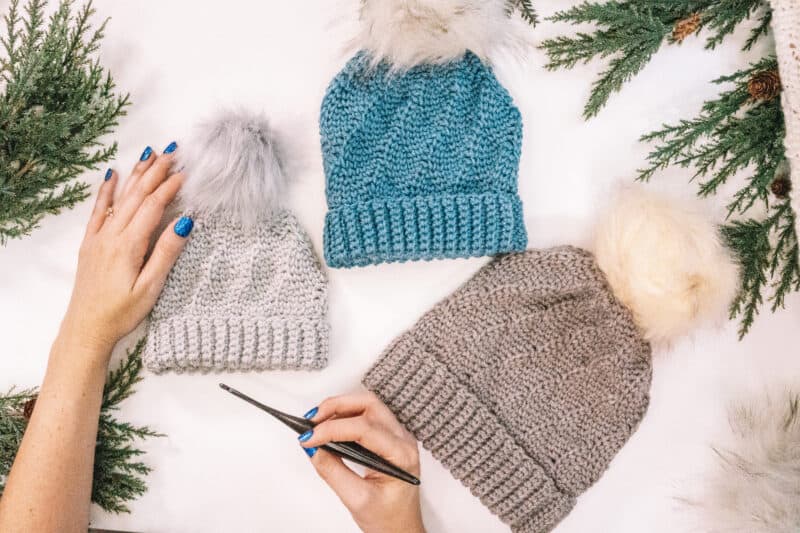 What Makes This Crochet Hat Unique?
The Magical Stitches crochet hat is unique because of the stitch pattern. This particular stitch creates a texture like little waves, giving the hat an exciting look and feel. The WeCrochet Swish yarn has a beautiful blend of softness and warmth, making it perfect for this type of project. With its smooth sheen, this yarn adds to the unique look of the hat and adds subtle shimmering detail. Finally, this one-of-a-kind design provides a fun addition to any winter wardrobe!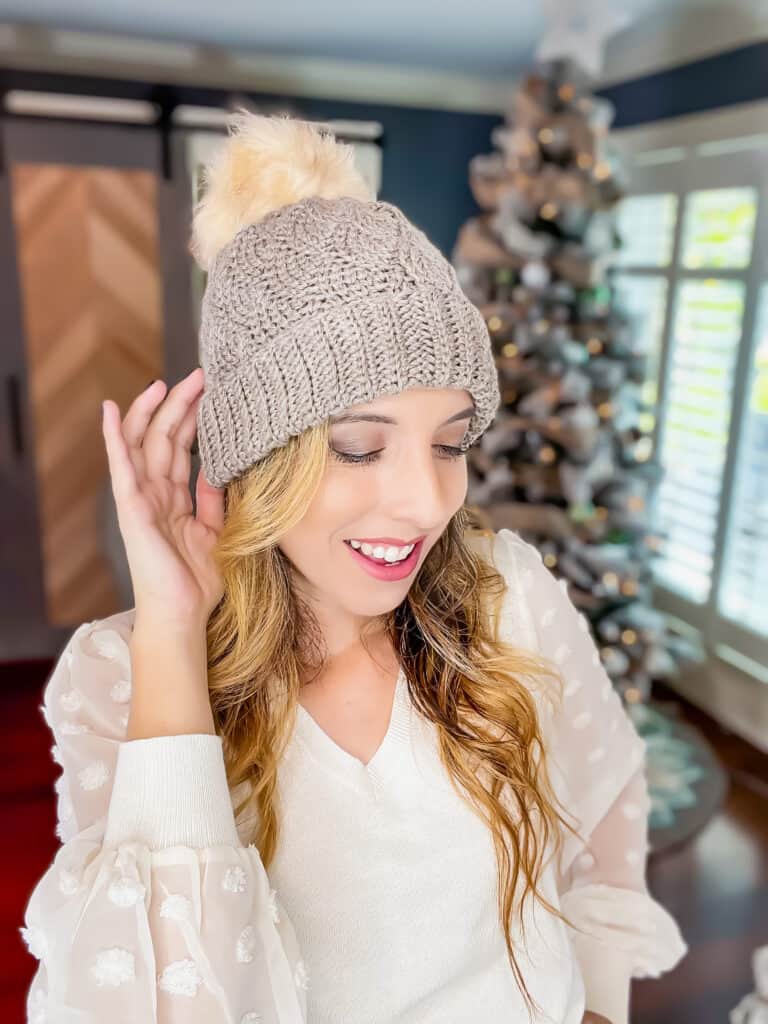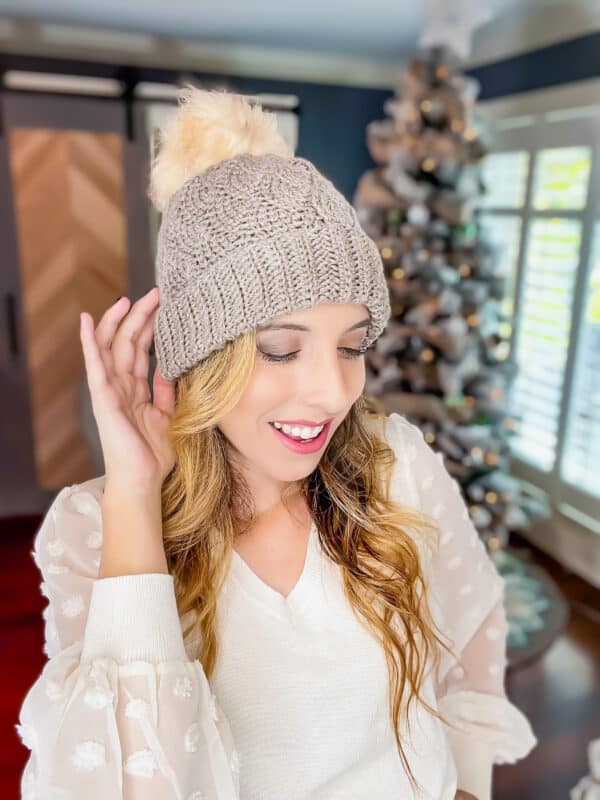 Enchanted Hat Supplies:
I'm thrilled to share this amazing crochet pattern with you, and the best part is, it's absolutely free! Thanks to the revenue I receive from Ads and affiliate links, I can offer this pattern without any cost to you. Find my privacy & disclosure policy here. However, I kindly request that you don't copy and paste or distribute this pattern. It's a way for me to protect my hard work and ensure that I can continue providing great content for free.
Prefer an ad-free experience? Buy a digital PDF pattern for a small fee from one of my online stores. It's a fantastic option if you prefer to have a more professional, seamless crochet journey.
I really appreciate your support and readership. You're the reason I can keep doing what I love and sharing it with others. So, thank you from the bottom of my yarn-loving heart!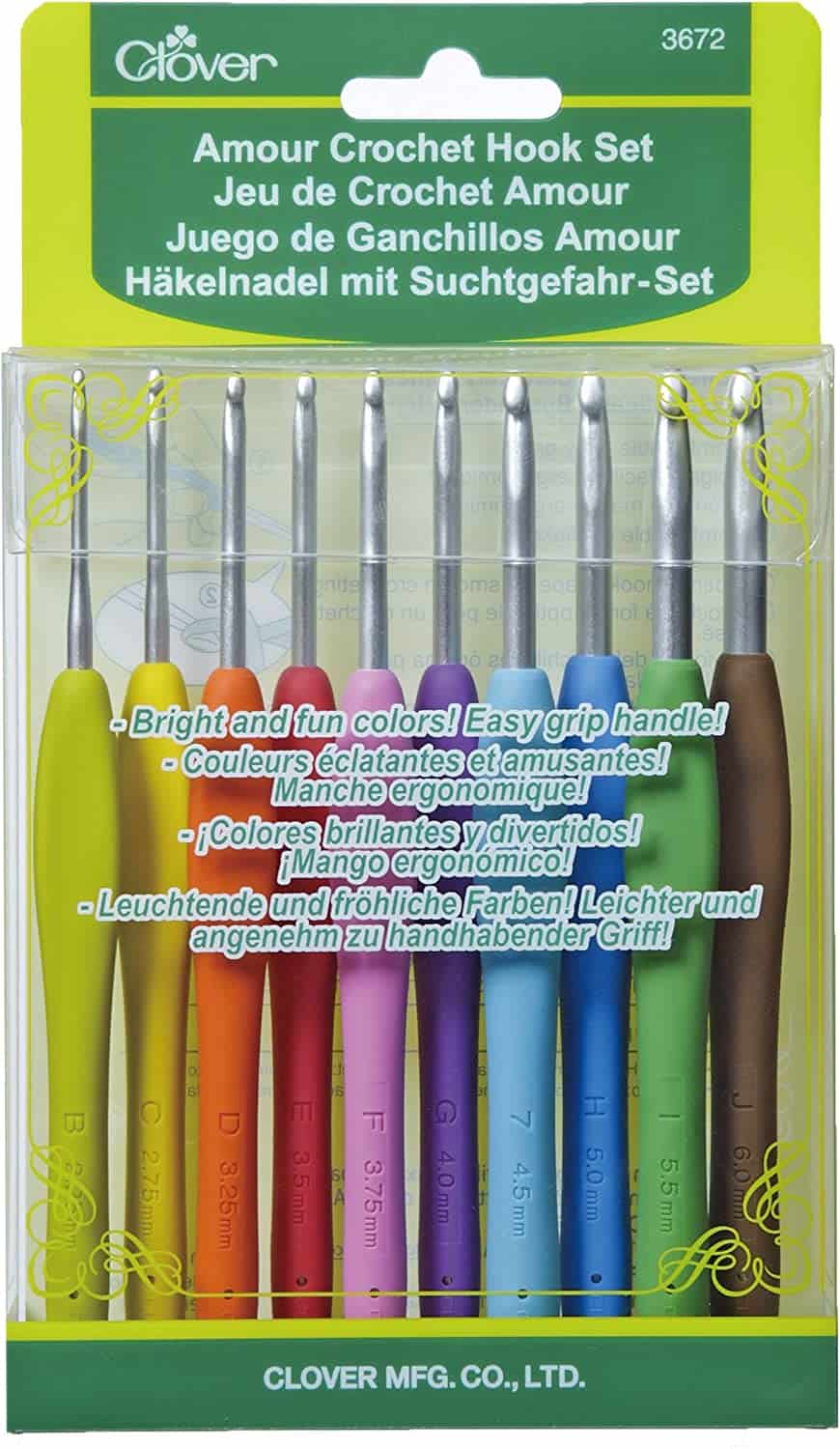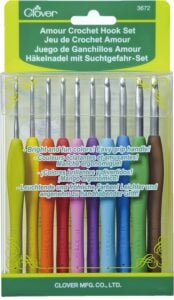 Crochet Hook:
Notions:
2 Removable stitch markers
Yarn needle to weave in ends
Scissors
Faux fur pompom
Yarn:
WeCrochet Swish
Worsted Weight, 100% Superwash
Merino Wool, 110 yds/100m, 50g

OR - this yarn can match gauge:
Mary Maxim Mellowspun DK
100% Acrylic, 284 yds/100g
Crochet Hat Yardage:
Newborn: 105 yds (1 skein)
Baby: 150 yds (2 skeins)
Toddler: 175 yds (2 skeins)
Child/Small Adult: 200 yds (2 skeins
Adult: 250 yds (3 skeins)
Large Adult: 275 yds (3 skeins)
Abbreviations/Stitches:
blo - back loop only
ch - chain
rnd - round
sc - single crochet
ssc - split single crochet
sl st - slip stitch
st(s) - stitch(es)
Gauge:
16 sts x 18 rows = 4x4 inches in established stitch pattern
Skill Level:
Intermediate
Enchanted Crochet Hat Notes:
The Enchanted Crochet Hat is worked from the bottom up. This has a simple 5-round repeat to create a unique fabric. The body of the hat is worked in continuous rounds and decreased at the top. This style of hat can also be made as a bun hat by stopping at Rnd 7 of the decrease and sc around an elastic in the last round. Sizes are written as newborn (baby, toddler) (child, adult, large adult)
I have included two styles of charts, one being a knitter style chart for those who understand knit charts. The charts will be worked from right to left for each round and repeated until the end of the round.
The chain spaces count as 1 stitch, whether it's a ch 2 or ch 1 space.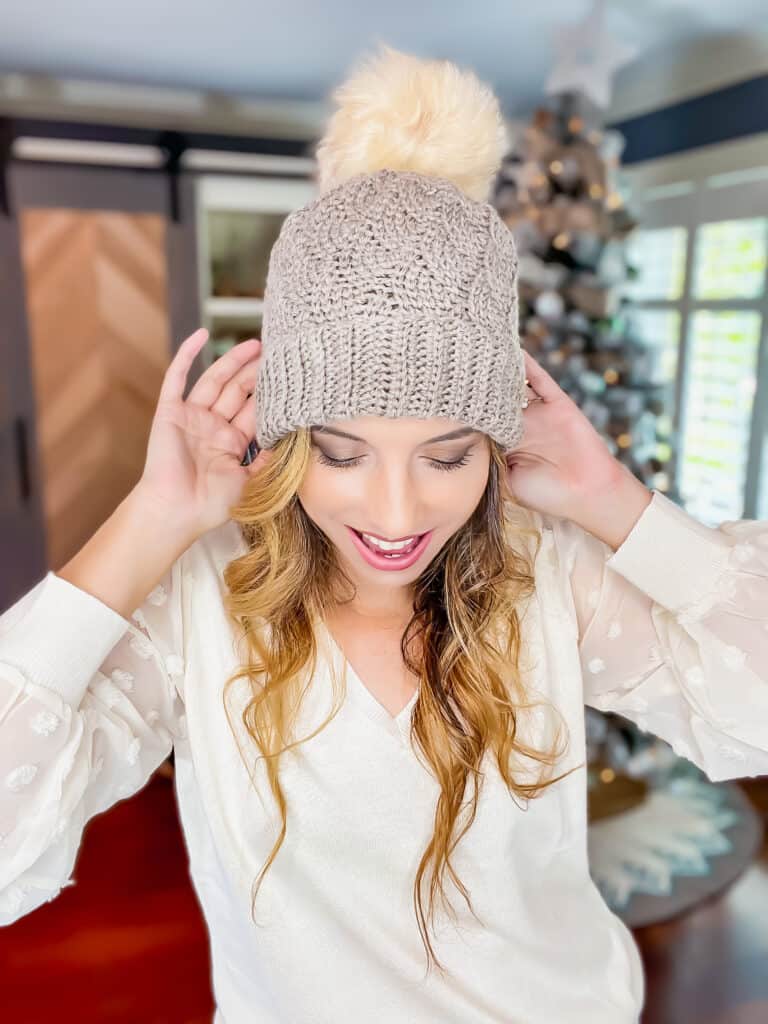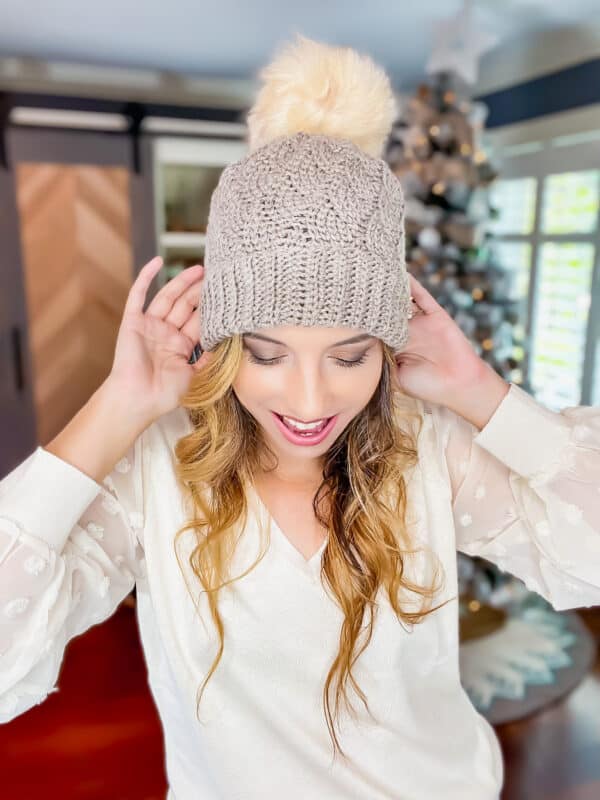 Special Stitches:
Split Single Crochet (ssc): also known as the waistcoat stitch. This stitch is worked as single crochet but where the hook is inserted is the only difference. The hook will be inserted between the 'V' of the stitch.

Insert hook between the legs of the stitch (on the back of work the hook should be under the horizontal bar and between the upside-down 'V' shape as well), yarn over, pull up a loop to the height of a single crochet, yarn over, pull through both loops on hook. Keep your hands loose and comfortable. If your hands are starting to hurt, then the tension of the stitch is too tight. When entering the stitch, pull up the loop a bit more than you normally would; it will give the 'V' more space for the next round and make working the ssc comfortable. Video tutorial: https://brianakdesigns.com/split-single-crochet-round-flat/
The Enchanted Crochet Hat is a crochet pattern perfect for crocheters at all skill levels who want to make something special that they can wear proudly.
Not only will you create a beautiful hat, but you'll also learn valuable skills that can be applied to other projects! So don't miss out on this wonderful opportunity - join today and get ready to make your own enchanted hat. Happy Crafting!
---

CROCHET & TAG
I hope you have enjoyed making the Enchanted Crochet Hat Pattern! Before you head on out, I just wanted to mention a knit pattern if you prefer needles.
If you have made this, please share it on social media. Above all, I love to see the projects created with my crocet patterns and also share your beautiful work.
Well That Was Fun! What's Next?