Happily Ever After Crochet Clutch Pattern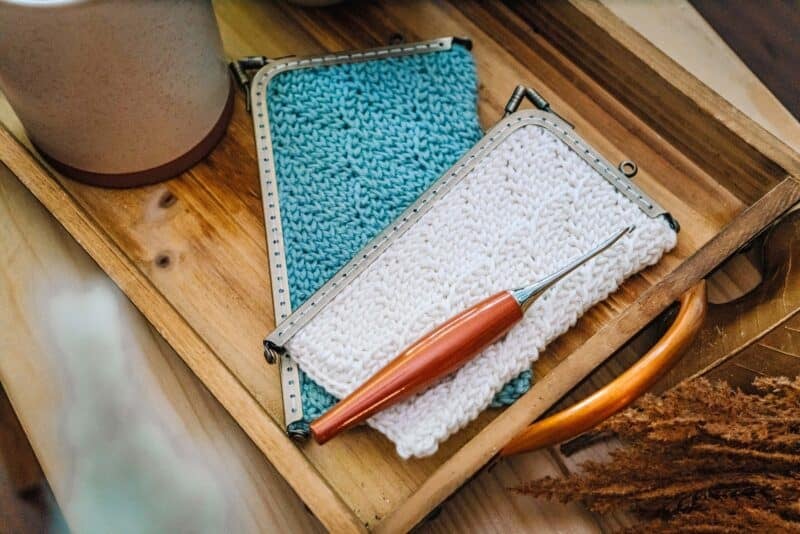 Pattern Hoarder? You are in trouble...
Find the latest fashions and a variety of projects in my shops: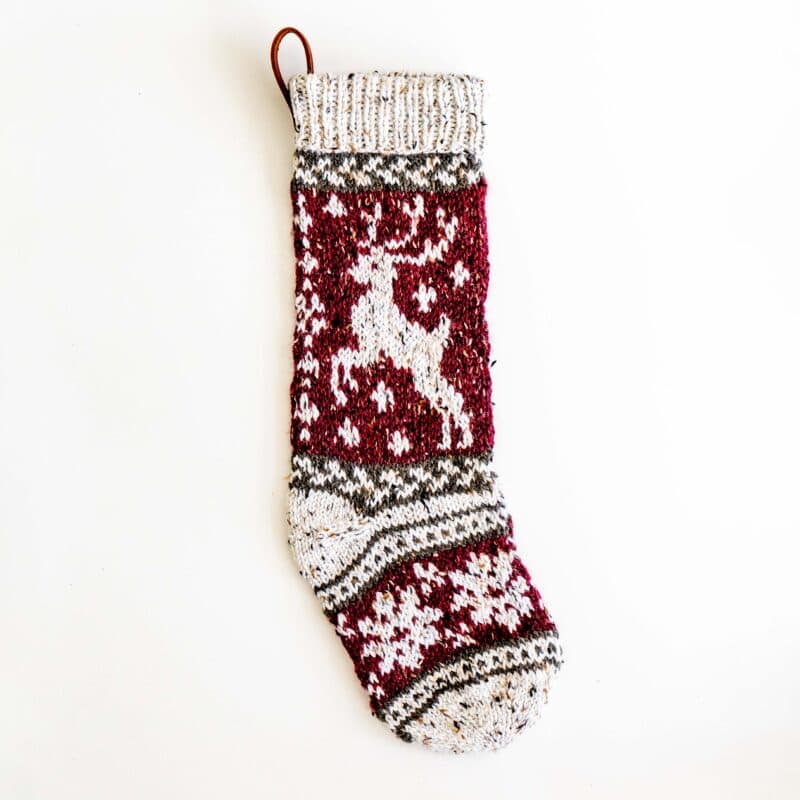 I think the name of the Happily Ever After Crochet Clutch Pattern says it all. After experiencing this quick and small project, you will be so happy with the results. This crochet clutch features a unique stitch, similar to what we used for the Journey Under The Sea Crochet Bag, and it's a crochet mimic to a knit stitch pattern.
With the Magical Crochet Stitches Course, you not only learn the techniques in the Happily Ever After Crochet Clutch Pattern but many more! This course will teach you how to get the knit look with the crochet hook. Each pattern is accompanied by not only written instructions but video tutorials as well.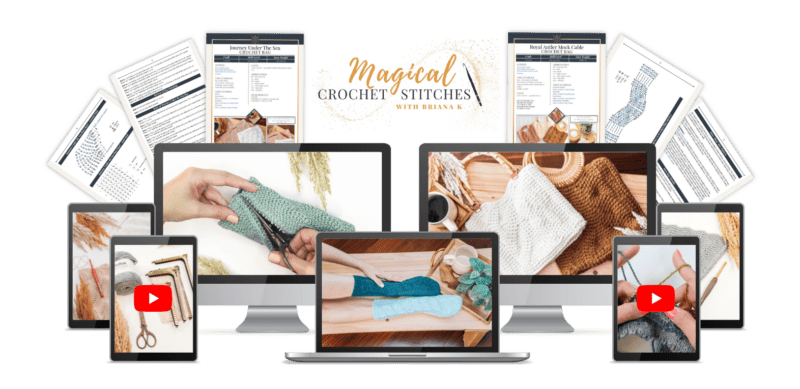 You can now buy a bundle of all the patterns from
the Magical Stitches Course on Etsy; click here!
The Happily Ever After Crochet Clutch Pattern is now available for purchase outside the Magical Stitches course on Ravelry & Etsy
Can Magical Crochet Stitches be worked in rows?
With the Happily Ever After Crochet Clutch Pattern, I show you how to create flat fabric. But because of the nature of the ssc stitch, it doesn't look great working in rows. It's absolutely fabulous in rounds. So the solution is a unique and fun one. We are going to do some crochet seeking.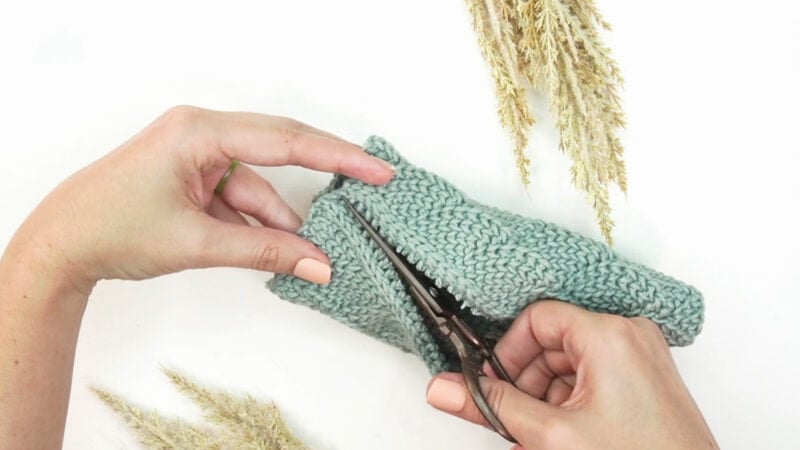 What is crochet steeking?
Steeking is something we more commonly see in knit, but it absolutely can be done in crochet. We will create an area of fabric, mainly chain stitches, that we will reinforce and then cut. Yes, cut.
But before you have a panic attack, know this is an easy and stress-free crochet technique. Your fabric is not just going to fall apart on you. And the results are well worth the experience.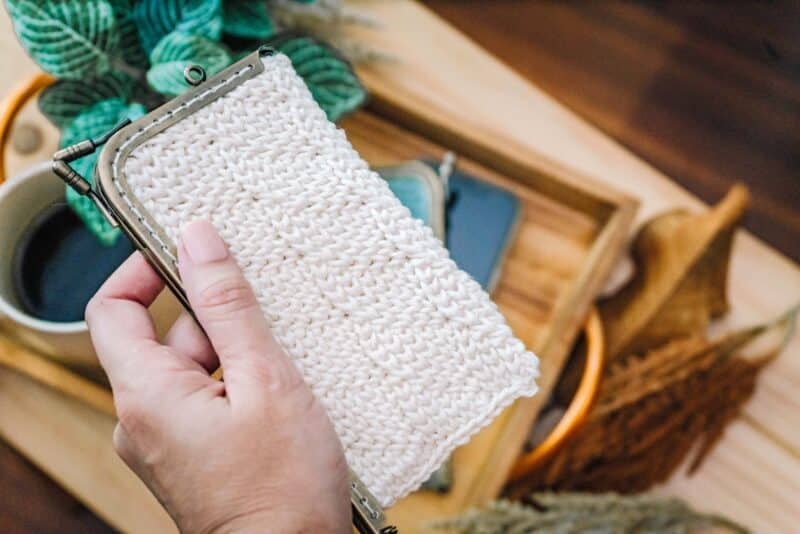 Can't get enough of the Magical Crochet Stitches?
There are already a few patterns that use this unique crochet technique, and more are on the way. Check out all the stitches in the Magical Crochet Stitches Course:
Royal Antler Crochet Bag
All Cabled Up In Sunshine Crochet Socks
Journey Under The Sea Crochet Bag
If The Slipper Fits Crochet Pouf
Swirls On The Water Crochet Bag
Enchanted Crochet Hat
Disclosure: To cover the cost of publishing my blog and bringing you awesome content, this page may contain affiliate links. Should you choose to make a purchase, at no additional cost to you, I may earn a small percentage of the sale.
Happily Ever After Crochet Clutch Pattern Supplies:
Crochet Hook:
Size G (4mm) Hook - Use code Briana K for 15% off
Notions:
Removable stitch marker
Yarn needle to weave in ends
Scissors
Metal Clutch Frames
Blocking Mat & Pins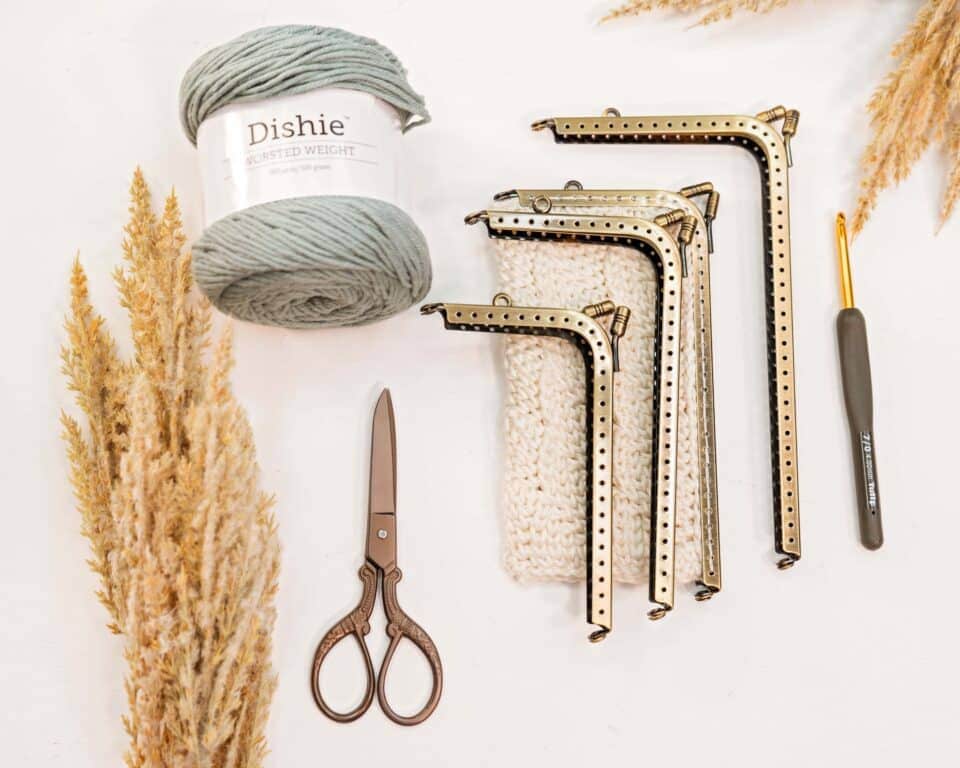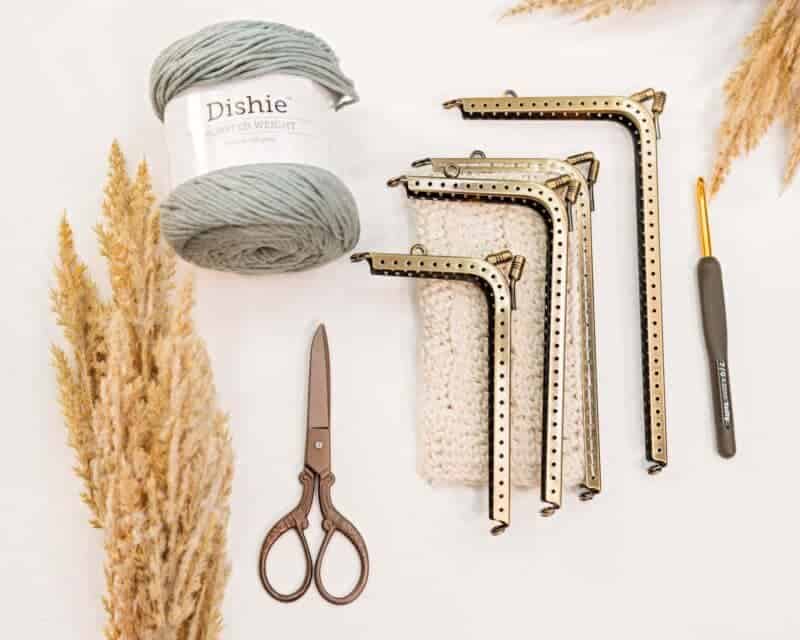 Yarn & Yardage:
WeCrochet Dishie
100% Cotton, 190yds/100g
Colorways shown: Inlet & Swan
Yardage is approx 100 yds (92m)
Yarn Substitutions:
Premiere Home Cotton Yarn
Lilly Sugar'n Cream Yarn
Cascade Yarns Nifty Cotton
Abbreviations/Stitches:
ch - chain
rnd- round
sc - single crochet
ssc - split single crochet
sl st - slip stitch
st(s) - stitch(es)
Gauge:
16 sts x 18 rows = 4x4 inches in ssc
Measurements/Sizes:
Finished clutches that is closed, including
hardware:
Width: 3, 3 ½, 3 ½ , 4 inches
Height: 5, 6, 7 ½, 8 ½ inches
Skill Level:
Intermediate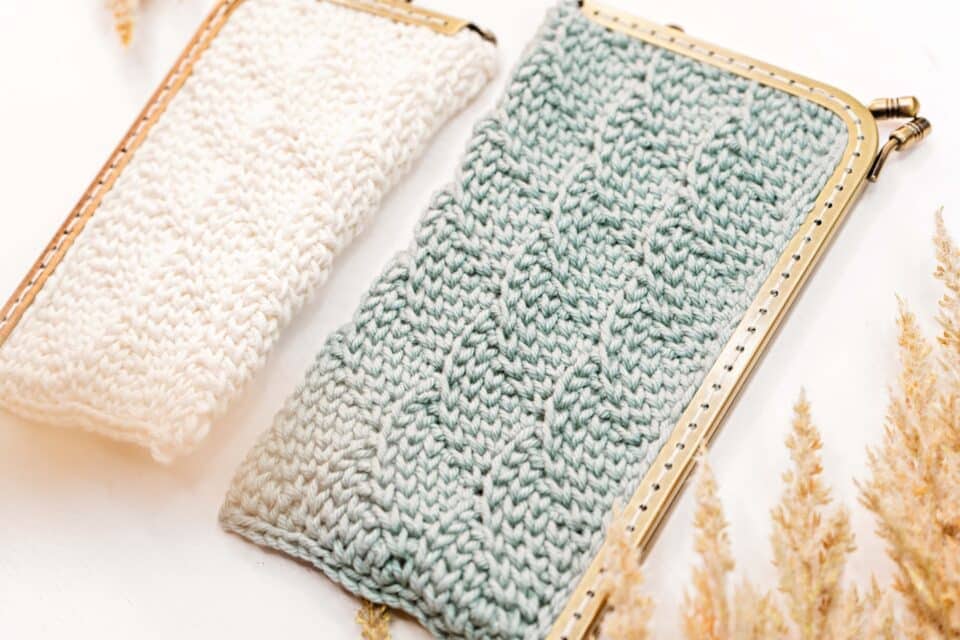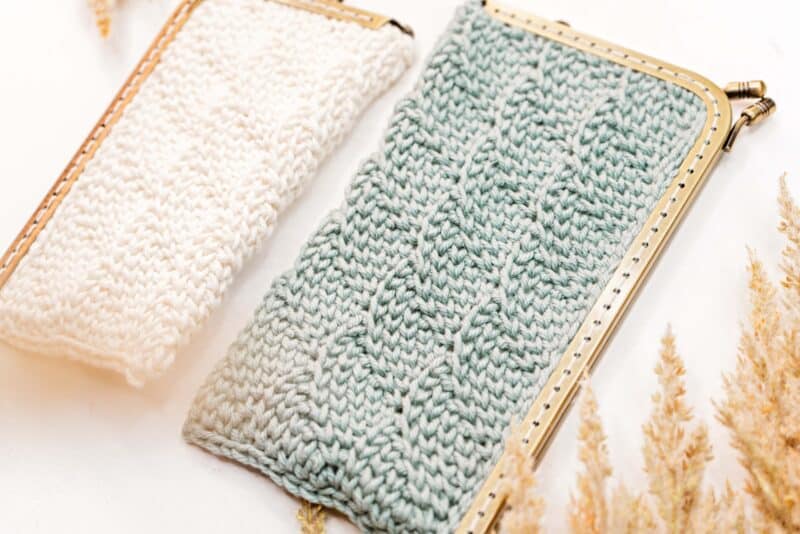 Notes:
The instructions are for the 4 sizes of hardware I found on Amazon. But this can be adjusted as more of a sleeve if you do not want to cut the fabric and use hardware.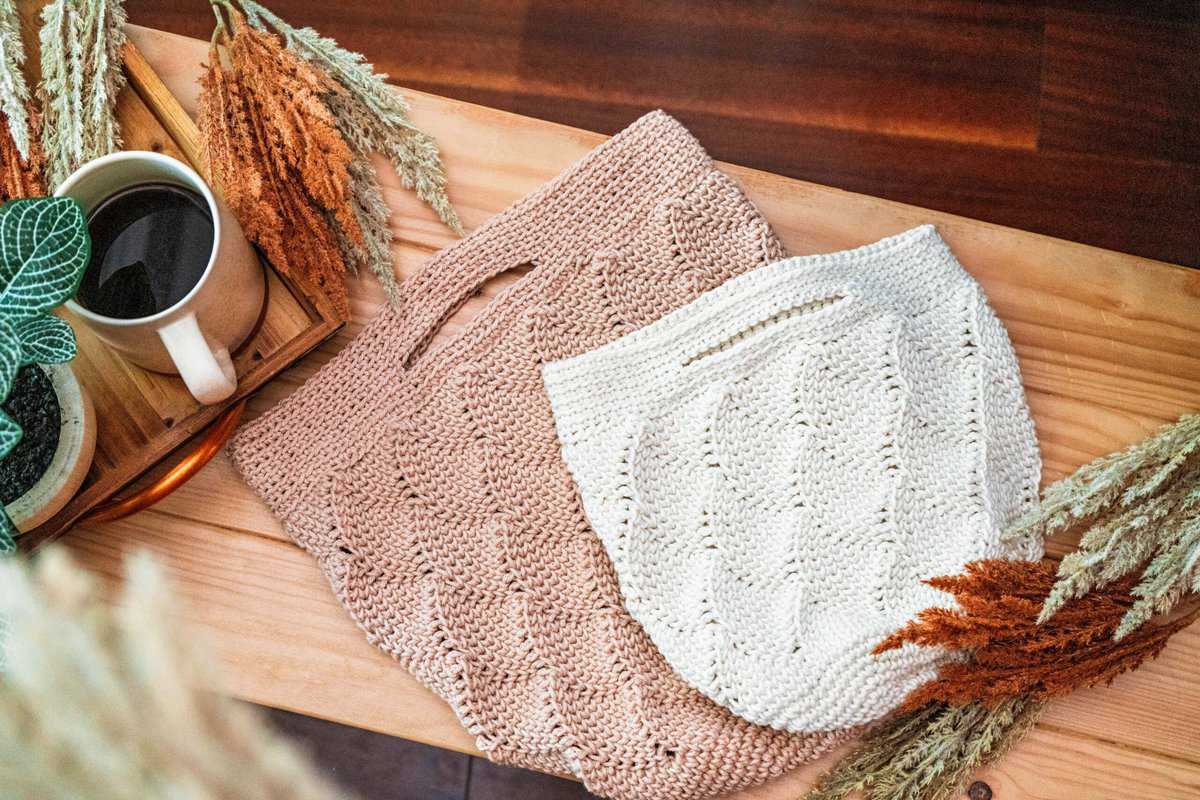 CROCHET & TAG
I hope you have enjoyed making the Happily Ever After Crochet Clutch Pattern!
If you have made this, please share it on social media. Above all, I love to see the projects created with my patterns and also share your beautiful work.
Please use #brianakdesigns or @brianakdesigns
It is much appreciated and adored!
Share Your Project & Share Pictures!
I really hope you enjoyed working on this project. The best way to make a designer smile is to share what you've made! When it comes to free or premium content, I really rely on you to help me keep designing and supporting my family. Here is how you can make my day:
Share your yarn choice, in-progress, or finished projects on Instagram and use the hashtag #brianakdesigns
Link and share your project on Ravelry. It really helps to have inspirational photos for others.
Join the Briana K Designs Community Group on Facebook and share anything crafty.
Don't Lose This Project! If you aren't ready to start it save it on Pinterest by clicking any of the images above.