I know there are a lot of designers out there and a variety of patterns for purchase or for free. I strive to learn more each day as I grow as a designer and build my skills through active feedback.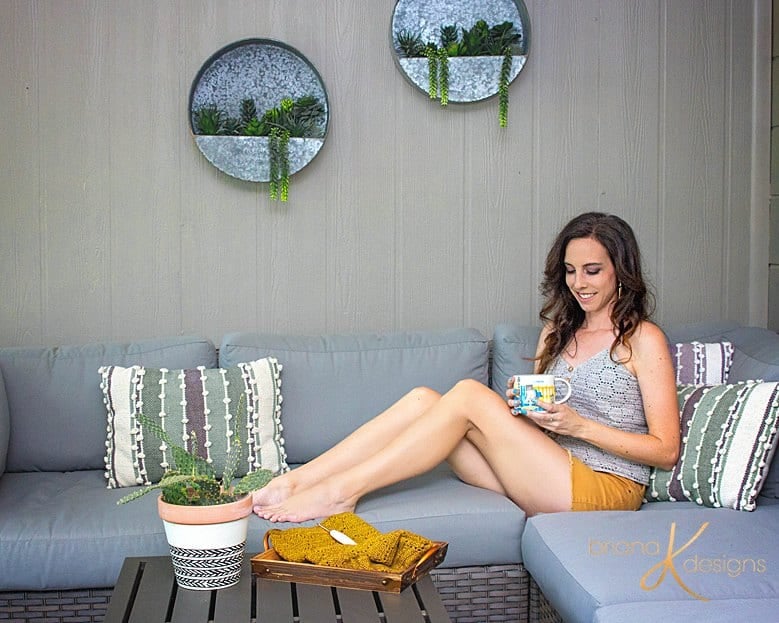 How do I know the patterns here are actually good?
I do my best to have all of my patterns tested and edited before publishing. But I'm also human, and so are my testers.
If you think you've found a mistake in one of the patterns please message me.
I know when you have a craft question, the answer is needed quickly. I may be in a different time zone or with my children at the time you first reach out. I will get back to you when I am in the office.
If you would like a question answered quickly there is a great community of crafters willing to help! Come join our Facebook Community Group
Can I sell items I've made from your patterns?
You are welcome to sell the items you make, but in no way are you allowed to reproduce, sell, share, or distribute my patterns. The images contained in the pattern and online are NOT to be used to sell your finished item. Finished products are to include a link to my website or pattern link in the product listing.
Can I use your tutorials to sell items?
You are welcome to use my tutorials to create products to sell. Of course, it's loved and appreciated when you include a link to my tutorial/pattern in the product listing.
What payment methods are accepted?
Ravelry: Paypal
Etsy: Major Credit Cards and Paypal
Where are my patterns after they are purchased?
After either Ravelry or Etsy processes payment, the instant file download will be available in your account. For Ravelry it will be located in your Library. On Etsy it can be found by clicking on your Profile Icon at the top right of the screen then > Purchases & Reviews. Click on the download button to view the PDF Instant Download File.
TRANSLATION POLICY:
I do not allow translations to be hosted elsewhere, but there is another option with permission! If you would like to discuss a translation of a Briana K Designs crochet or knit pattern to another language, please contact me at brianakdesigns.com. I will be happy to host the PDF here on Briana K Designs as a downloadable file on the original pattern page. You are welcome to include a link to your site with credit for the translation on the PDF and to blog about doing it with a link to the pattern here on Briana K Designs where they can find the file.
COPYRIGHT
All content on brianakdesigns.com is the sole property of the site unless otherwise specified. All Rights Reserved.
PRIVACY POLICY:
This Privacy Policy governs the manner in which Briana K Designs collects, uses, maintains and discloses information collected from users (each, a "User") of the www.brianakdesigns.com website ("Site"). This privacy policy applies to the Site and all products and services offered by Briana K Designs.
Mediavine Programmatic Advertising (Ver 1.1)
The Website works with Mediavine to manage third-party interest-based advertising appearing on the Website. Mediavine serves content and advertisements when you visit the Website, which may use first and third-party cookies. A cookie is a small text file which is sent to your computer or mobile device (referred to in this policy as a "device") by the web server so that a website can remember some information about your browsing activity on the Website.
First party cookies are created by the website that you are visiting. A third-party cookie is frequently used in behavioral advertising and analytics and is created by a domain other than the website you are visiting. Third-party cookies, tags, pixels, beacons and other similar technologies (collectively, "Tags") may be placed on the Website to monitor interaction with advertising content and to target and optimize advertising. Each internet browser has functionality so that you can block both first and third-party cookies and clear your browser's cache. The "help" feature of the menu bar on most browsers will tell you how to stop accepting new cookies, how to receive notification of new cookies, how to disable existing cookies and how to clear your browser's cache. For more information about cookies and how to disable them, you can consult the information at All About Cookies.
Without cookies you may not be able to take full advantage of the Website content and features. Please note that rejecting cookies does not mean that you will no longer see ads when you visit our Site. In the event you opt-out, you will still see non-personalized advertisements on the Website.
The Website collects the following data using a cookie when serving personalized ads:
IP Address
Operating System type
Operating System version
Device Type
Language of the website
Web browser type
Email (in hashed form)
Mediavine Partners (companies listed below with whom Mediavine shares data) may also use this data to link to other end user information the partner has independently collected to deliver targeted advertisements. Mediavine Partners may also separately collect data about end users from other sources, such as advertising IDs or pixels, and link that data to data collected from Mediavine publishers in order to provide interest-based advertising across your online experience, including devices, browsers and apps. This data includes usage data, cookie information, device information, information about interactions between users and advertisements and websites, geolocation data, traffic data, and information about a visitor's referral source to a particular website. Mediavine Partners may also create unique IDs to create audience segments, which are used to provide targeted advertising.
If you would like more information about this practice and to know your choices to opt-in or opt-out of this data collection, please visit National Advertising Initiative opt out page. You may also visit Digital Advertising Alliance website and Network Advertising Initiative website to learn more information about interest-based advertising. You may download the AppChoices app at Digital Advertising Alliance's AppChoices app to opt out in connection with mobile apps, or use the platform controls on your mobile device to opt out.
For specific information about Mediavine Partners, the data each collects and their data collection and privacy policies, please visit Mediavine Partners.
Personal identification information
We may collect personal identification information from Users in a variety of ways, including, but not limited to, when Users visit our site, register on the site, subscribe to the newsletter, fill out a form, and in connection with other activities, services, features or resources we make available on our Site. Users may be asked for, as appropriate, name, email address. Users may, however, visit our Site anonymously. We will collect personal identification information from Users only if they voluntarily submit such information to us. Users can always refuse to supply personally identification information, except that it may prevent them from engaging in certain Site related activities.
Non-personal identification information
We may collect non-personal identification information about Users whenever they interact with our Site. Non-personal identification information may include the browser name, the type of computer, and technical information about Users' means of connection to our Sites, such as the operating system and the Internet service providers utilized and other similar information.
Web browser cookies
Our Site may use "cookies" to enhance the User experience. User's web browser places cookies on their hard drive for record-keeping purposes and sometimes to track information about them. Users may choose to set their web browser to refuse cookies or to alert you when cookies are being sent. If they do so, note that some parts of the Site may not function properly.
How we use collected information
Briana K Designs may collect and use Users personal information for the following purposes:
– To improve customer service. Information you provide helps us respond to your customer service requests and support needs more efficiently.
– To send periodic emails. We may use the email address to respond to their inquiries, questions, and/or other requests. If User decides to opt-in to our mailing list, they will receive emails that may include company news, updates, related product or service information, etc. If at any time the User would like to unsubscribe from receiving future emails, we include detailed unsubscribe instructions at the bottom of each email.
Sharing your personal information
We do not sell, trade, or rent Users' personal identification information to others. Briana K Designs may share generic aggregated demographic information not linked to any personal identification information regarding visitors and users with our business partners, trusted affiliates, and advertisers for the purposes outlined above. We may use third-party service providers to help us operate our business and the Site or administer activities on our behalfs, such as sending out newsletters or surveys. Briana K Designs may share your information with these third parties for those limited purposes provided that you have given us your permission.
Third-party websites
Users may find advertising or other content on our Site that link to the sites and services of our partners, suppliers, advertisers, sponsors, licensors, and other third parties. We do not control the content or links that appear on these sites and are not responsible for the practices employed by websites linked to or from our Site. In addition, these sites or services, including their content and links, may be constantly changing. These sites and services may have their own privacy policies and customer service policies. Browsing and interaction on any other website, including websites that have a link to our Site, is subject to that website's own terms and policies. We may share your information with third parties when you explicitly authorize us to share your information.
Advertising
Ads appearing on our site may be delivered to Users by advertising partners, who may set cookies. These cookies allow the ad server to recognize your computer each time they send you an online advertisement to compile non-personal identification information about you or others who use your computer. This information allows ad networks to, among other things, deliver targeted advertisements that they believe will be of most interest to you. This privacy policy does not cover the use of cookies by any advertisers.
Briana K Designs is a participant in the Amazon Services LLC Associates Program, an affiliate advertising program designed to provide a means for sites to earn advertising fees by advertising and links to Amazon.com. As part of this Amazon Associates program, the Website will post customized links, provided by Amazon, to track the referrals to their website. This program utilizes cookies to track visits for the purposes of assigning commission on these sales.
Changes to this privacy policy
Briana K Designs has the discretion to update this privacy policy at any time. When we do, we will revise the updated date at the bottom of this page. We encourage Users to frequently check this page for any changes to stay informed about how we are helping to protect the personal information we collect. You acknowledge and agree that it is your responsibility to review this privacy policy periodically and become aware of modifications.
Your acceptance of these terms
By using this Site, you signify your acceptance of this policy. If you do not agree to this policy, please do not use our Site. Your continued use of the Site following the posting of changes to this policy will be deemed your acceptance of those changes.
COOKIES
The Website uses cookies to store visitors' preferences, record user-specific information on what pages users access or visit, ensure that visitors are not repeatedly sent the same banner ads, customize Website content based on visitors' browser type or other information that the visitor sends. Cookies may also be used by third-party services, such as Google Analytics, as described herein.
Users may, at any time, prevent the setting of cookies, by the Website, by using a corresponding setting of your internet browser and may thus permanently deny the setting of cookies. Furthermore, already set cookies may be deleted at any time via an Internet browser or other software programs. This is possible in all popular Internet browsers. However, if users deactivate the setting of cookies in your Internet browser, not all functions of our Website may be entirely usable.
Contacting us
If you have any questions about this Privacy Policy, the practices of this site, or your dealings with this site, please contact us at [email protected]
DISCLOSURES/DISCLAIMERS:
Briana Kepner/Briana K Designs participates in a variety of Affiliate marketing programs. Any links to those sites may earn advertising fees.
The Service is not directed to children under the age of 13
Users declare themselves to be adults according to their applicable legislation. Minors may use this Website only with the assistance of a parent or guardian. Under no circumstance, persons under the age of 13 may use this Website.
Share Your Project & Share Pictures!
I really hope you enjoyed working on this project. The best way to make a designer smile is to share what you've made! When it comes to free or premium content, I really rely on you to help me keep designing and supporting my family. Here is how you can make my day:
Share your yarn choice, in-progress, or finished projects on Instagram and use the hashtag #brianakdesigns
Link and share your project on Ravelry. It really helps to have inspirational photos for others.
Join the Briana K Designs Community Group on Facebook and share anything crafty.
Don't Lose This Project! If you aren't ready to start it save it on Pinterest by clicking any of the images above.