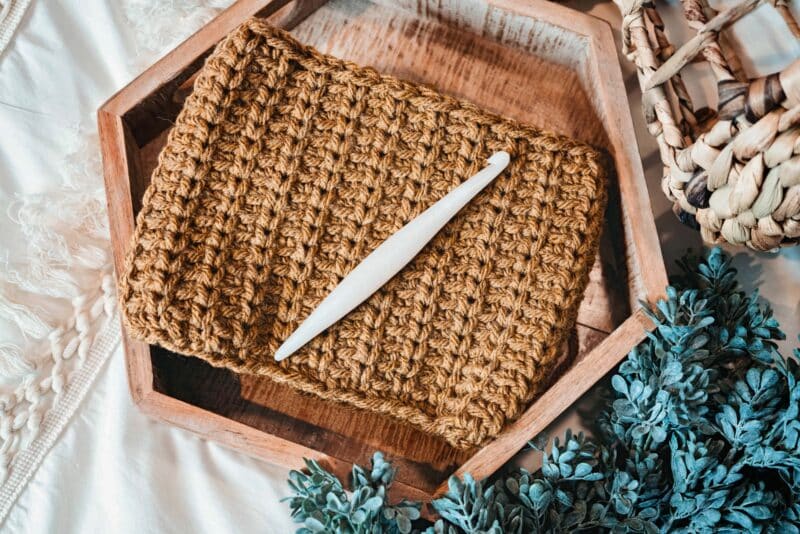 After a video I posted over on TikTok, I had a lot of crocheters as How to Crochet the Knit Purl Stitch. It's a fun, therapeutic, and easy stitch combination. Check out the viral video below:
I have to thank everyone for the love and attention on this video. You keep inspiring me to share and create. If you want to see this clip on Instagram click HERE.
In this post, I detail how this stitch is worked and include a Crochet Stitch Video Tutorial.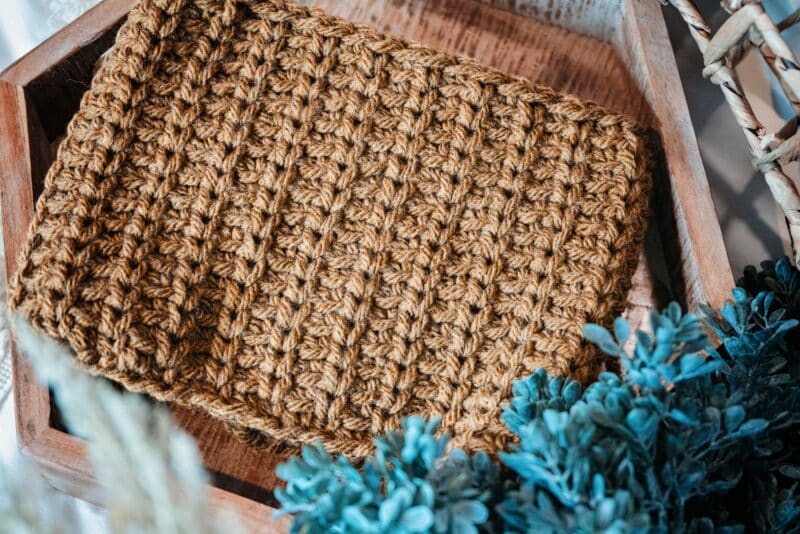 Disclosure: To cover the cost of publishing my blog and bringing you awesome content, this page may contain affiliate links. Should you choose to make a purchase, at no additional cost to you, I may earn a small percentage of the sale.
More Crochet Knit Purl Stitch Patterns:
From the list below, you can see I've gone crazy with this stitch. It can be used on a variety of project types and never disappoints. If I had to choose a favorite, shhh don't tell my designs I have favorites, I would choose the Simple And Best Sock Pattern. It's the first sock I've made that I feel comfortable wearing in a shoe. The stitches are just flexible enough while still holding shape.
And now, this stitch is featured in the Magical Crochet Stitches Course in a new and innovative way. Come Check out the brand-new, never before seen crochet stitches.
But don't let me influence your favorite, check out all these patterns that use a combination of this stitch:
Men's Crochet Tie Pattern
Bulky Crochet Sock Pattern
Vine Colorwork Sock Pattern
Crochet Knit Purl Pillow Pattern
Crochet Knit Purl Hat Pattern
Arizona Sweater Dress Crochet Pattern
Crochet Nutmeg Pillow Pattern
Crochet One Piece Mittens Pattern
Everyday Crochet Knit-Look Sweater Pattern
Quick & Easy Knit-Look Headband Pattern
Gift Card Holder + Stocking Pattern
Interested in more patterns of mine?
How To Crochet A Textured Blanket – Free Pattern
Snuggle Up in Style: Making the Perfect Windowpane Cocoon Crochet Wrap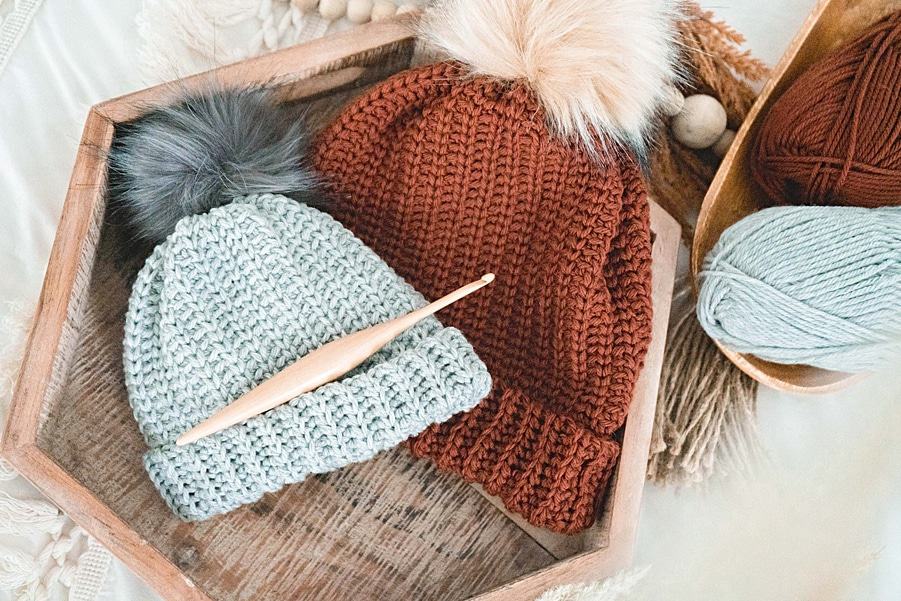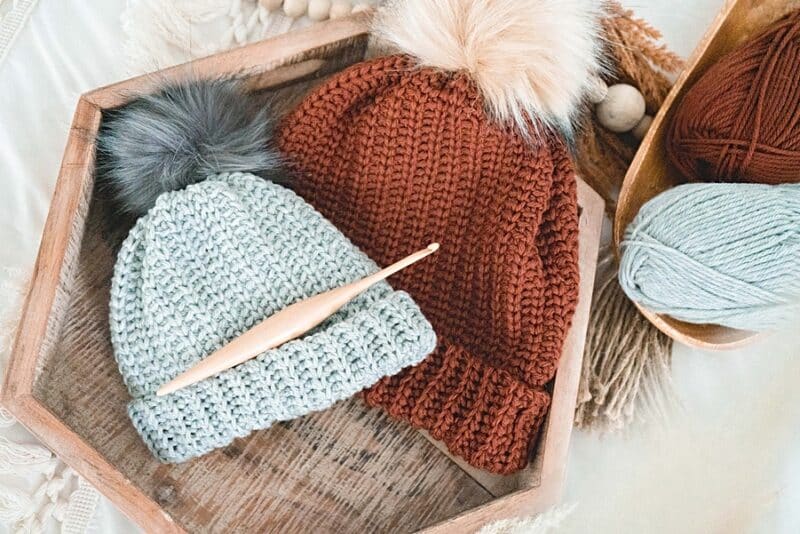 How to Crochet the Knit Purl Stitch Supplies:
Crochet Hook:
Use the size of hook that works for your yarn, the hook I use in the video is size M (8.0mm)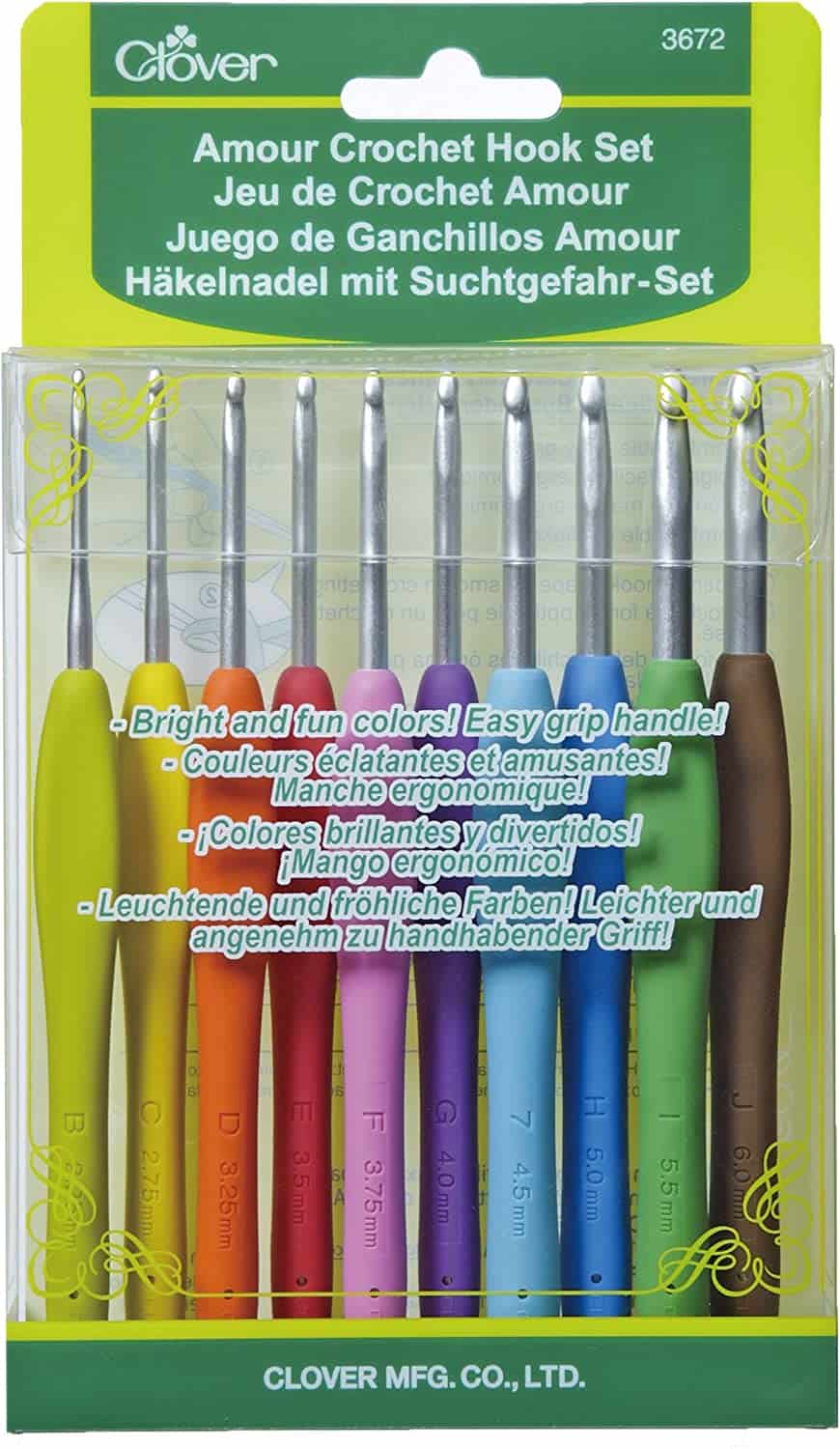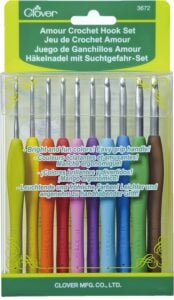 Yarn:
Any yarn can be used, the yarn in the video is Hue + Me by Lion Brand
Abbreviations/Stitches:
blo – back loop only
ch – chain
sl st – slip stitch
sc – single crochet
ssc – split single crochet
st(s) -stitch(es)
Skill Level:
Beginner
How to Crochet the Knit Purl Stitch Notes:
Haven't ever done the Split Single Crochet (ssc)? Click on the link to learn more about this crochet stitch and the tips for success.
This stitch pattern works best in the round without joining. I hope to find a way to work this stitch flat, but I haven't been happy with my swatches yet. I'll update this post if I am ever happy with working this stitch pattern in rows.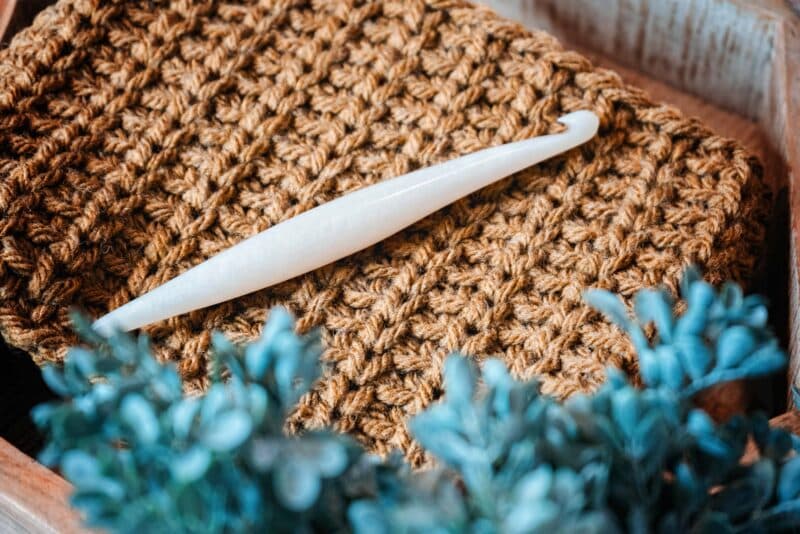 Instructions:
Round 1: Chain an even number of stitches, for the video I chained 42.
Round 2: Working in the round, single crochet in each chain around, do not join.
Round 3: *In blo sc 1, ssc in next*; repeat from * to * around, do not join.
Repeat Round 3 until desired height.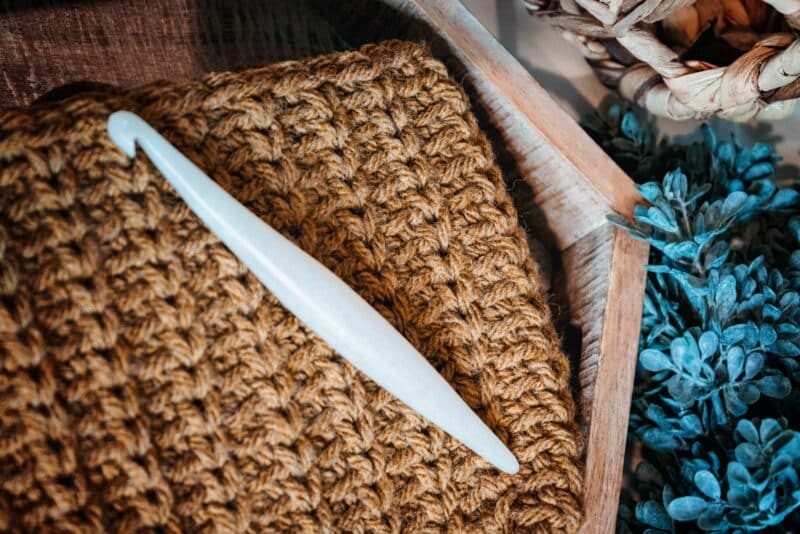 How to Crochet the Knit Purl Stitch Video:
Turn Your Swatch Into A Crochet Pumpkin!
Knit-Purl Crochet Pumpkin
Work your swatch for 20 to 30 more rows, and then you will have enough height to create pumpkins. Do more or fewer rows for taller or shorter pumpkins.
Using a tapestry needle, sew through the edge stitches along one side. Pull the tail end to close.
Stuff the pumpkin with fiberfill or beanbag beans and repeat for the other side to close.
If desired, place a cinnamon stick or wine cork into the top hole before closing all the way.
Weave the end from the top of the pumpkin, through the pumpkin to the bottom, and back again to create the pumpkin shape if desired, see the video below. Fasten off and weave in ends.
More Patterns To Come
There are a lot of patterns in the works for this stitch, and I will be releasing them in the coming weeks. Stay tuned for more!
Crochet, Knit & Tag
I hope you have enjoyed the How to Crochet the Knit Purl Stitch Tutorial!
If you have made this, please share it on social media. Above all, I love to see the projects created with my patterns and also share your beautiful work.
Please use #brianakdesigns or @brianakdesigns
It is much appreciated and adored!