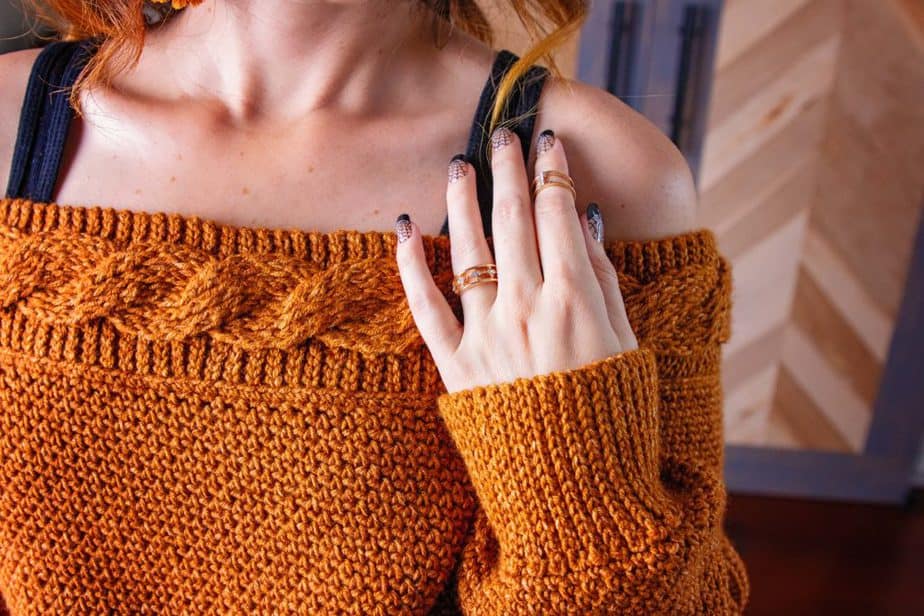 About the Valencia Crochet Sweater & Cables
The Valencia Infinity Cable Crochet Sweater is inspired by none other than Valencia, Spain. This city is known for it's Arts and Sciences, and each street reflects it's character. Valencia is also known for turning a crisis into a beautiful work of art.
The Turia river caused a devastating flood in 1957, so the city diverted the river and created a unique landscape infrastructure winding through the city center. So once where there was water, now is a lush green walking park for all to enjoy.
---
Where To Purchase My Ad-Free Downloadable PDF's:
---
New Crochet Cable Solutions
A few years ago I was frustrated with crochet cables. I didn't want to scrap the whole thing, but I did want to take what we had and create something new that worked better.
The solution became known as Infinity Crochet. It's a way of working cables on top of background stitches that eliminates holes while adding some pop.
To learn more about Infinity Crochet benefits check out the special Infinity Crochet section of the website.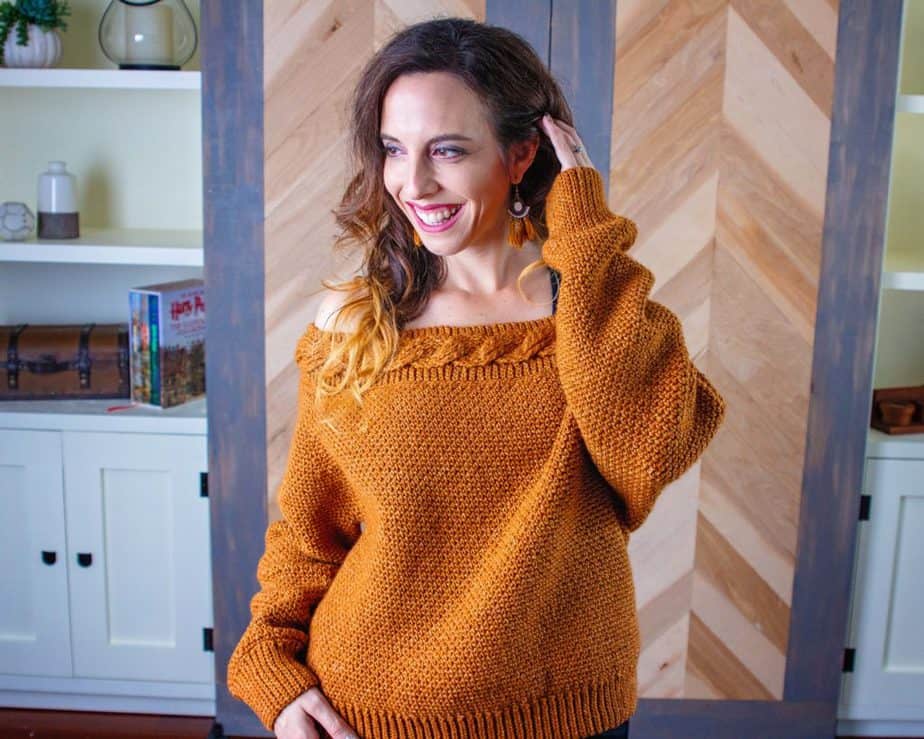 Valencia Infinity Cable Crochet Sweater Sizing
The Valencia sweater has size options from extra small to 4X. But what size should you make? It depends on what fit you would like. The pattern is written with bust sizes and average ease, but if you would like an over-sized sweater (shown above for me in orange) simply go up a size or two.
Still nervous about trying out this pattern? I have a video (found below) to guide you through the important Infinity Crochet Cable steps to ensure the band works up easily.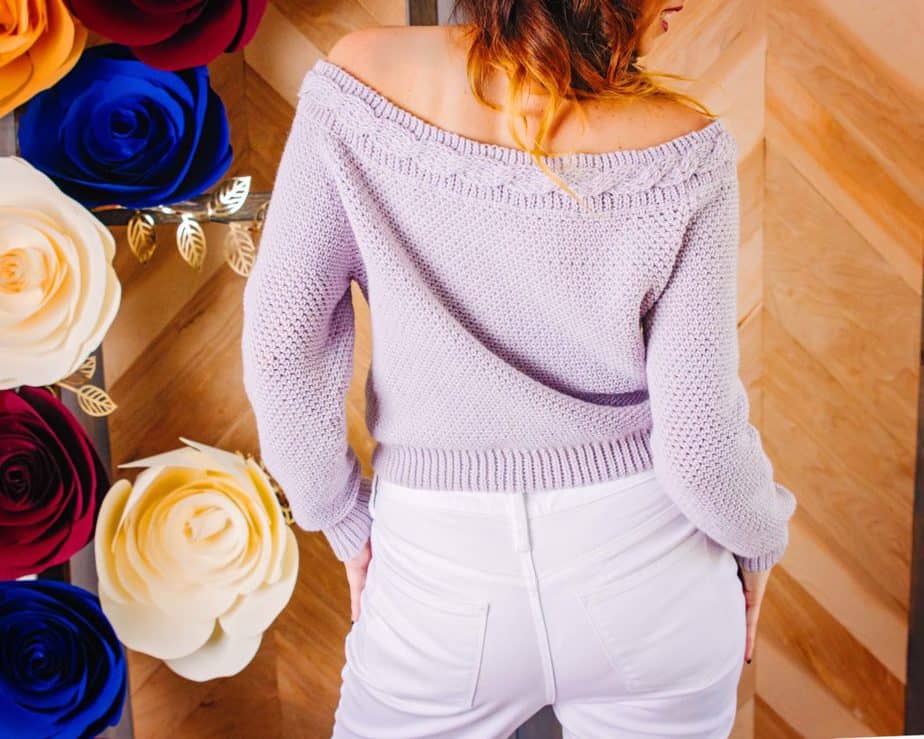 And never fear using yarn substitutes! All you have to do is match gauge and then crochet away. Just look how beautiful and different this looks in this grayish purple shade!
Supply Affiliate Links:

CROCHET & TAG
I hope you have enjoyed making the Valencia Infinity Cable Crochet Sweater Pattern!
If you have made this, please share it on social media. Above all I love to see the projects created with my patterns and also share your beautiful work.
Please use #brianakdesigns or @brianakdesigns
It is much appreciated and adored!
THIS IS A PDF FILE. Adobe is required to read this pattern. It can be downloaded for free at www.adobe.com
Share Your Project & Share Pictures!
I really hope you enjoyed working on this project. The best way to make a designer smile is to share what you've made! When it comes to free or premium content, I really rely on you to help me keep designing and supporting my family. Here is how you can make my day:
Share your yarn choice, in-progress, or finished projects on Instagram and use the hashtag #brianakdesigns
Link and share your project on Ravelry. It really helps to have inspirational photos for others.
Join the Briana K Designs Community Group on Facebook and share anything crafty.
Don't Lose This Project! If you aren't ready to start it save it on Pinterest by clicking any of the images above.