How to Make A Macrame Feather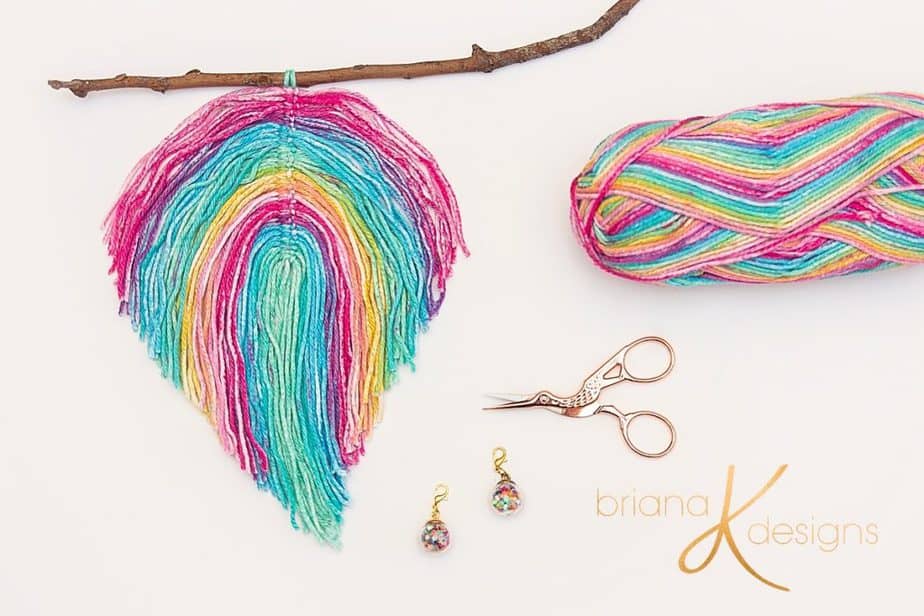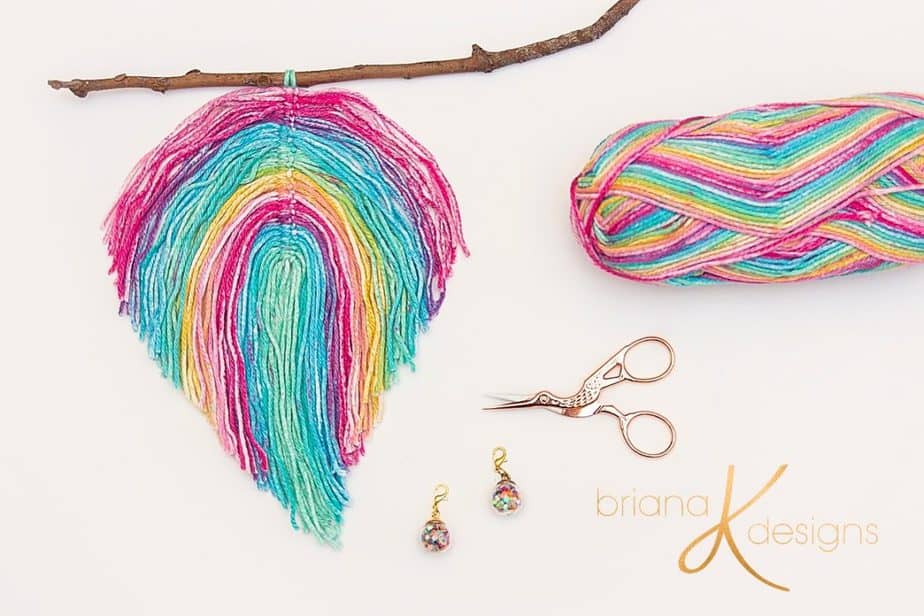 This week I want to introduce a fun craft and I chose a Macrame Feather! It's an easy, quick, and fun basic intro to Macrame.
This is a fun quick project that isn't overwhelming and helps you keep crafty. We all see the need for our own mental health to take time for our creative outlets. We have done the planning so all you have to do is jump on in!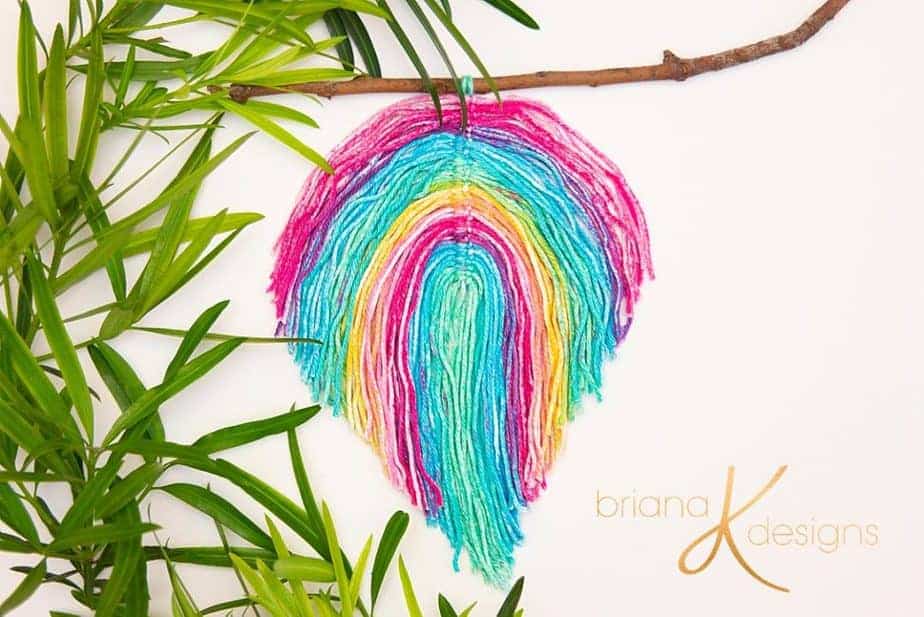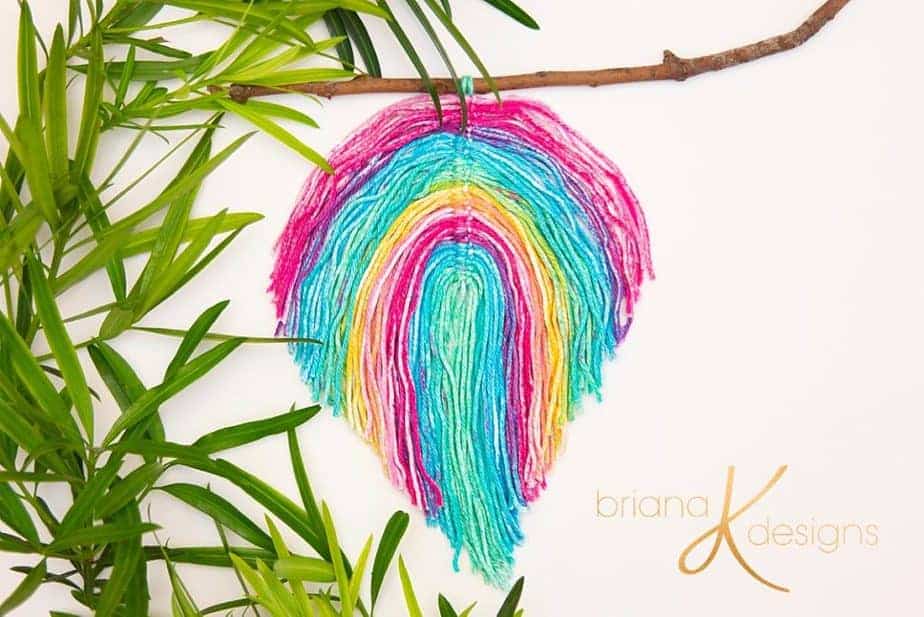 Gather Macrame Feather Supplies:
– Scissors
– Keychain or if doing a wall hanging a branch.
– Cotton Yarn. For this project we are going to use any cotton yarn scraps you may have. There are many supplies and cords available for different types of Macrame, if you would like to learn more I'm going to link this awesome blog post by Modern Macrame.

For the rainbow Macrame Feather above I used I Love This Cotton 304 Brights. For the Macrame Feather in the video I used Bernat Cotton.


Disclosure: To cover the cost of publishing my blog and bringing you awesome content, this page may contain affiliate links. Should you choose to make a purchase, at no additional cost to you, I may earn a small percentage of the sale.
Many of the supplies can be found at the affiliate links below:


Video Tutorial:
Being a visual person myself, I decided to put together a video for this project so it's easier to follow along. If you are ready simply click play and create!
As you noticed from the video this makes a great accessory for so many projects. It can also be used for home decor if you want to make it a bit larger by using larger strands. If you would like to take your Macrame skills to the next level also click on the crochet or knit shawl pattern below. Each one has a macrame end to add a unique stylish feature.


Create & Tag
I hope you have enjoyed making the Macrame Feather with yarn!
If you have made this, please share it on social media. Above all I love to see the projects created with my patterns and also share your beautiful work.
Please use #brianakdesigns or @brianakdesigns
It is much appreciated and adored!