Are you like me and when you see a pattern that says:
Start by chaining X amount and join chain without twists.
Your next reaction is to throw your hook across the room because you know this will probably be the most frustrating part of the pattern? I swear my chain would always end up have one dang twist and I would need to start over. It's so frustrating!
Well, here is an awesome tip to save your sanity!
Chain about the first 10 stitches. Remove your hook from your work and insert it into the first chain. Place your working yarn back on your hook and continue to chain your starting chain stress-free. No more anxiety about those twists! Your chain will stay in place no matter how many you chain. Once you are ready to join this is easy too! Simply pull through the first chain that's already on your hook and that's it! Feel free to cry tears of joy, I did.
Let's Get Started With Supplies
Try this with a worsted weight yarn, I love Brava from WeChttps://shrsl.com/26hkprochet, and an H (5.0 mm) or I (5.5 mm) crochet hook from Furls Crochet.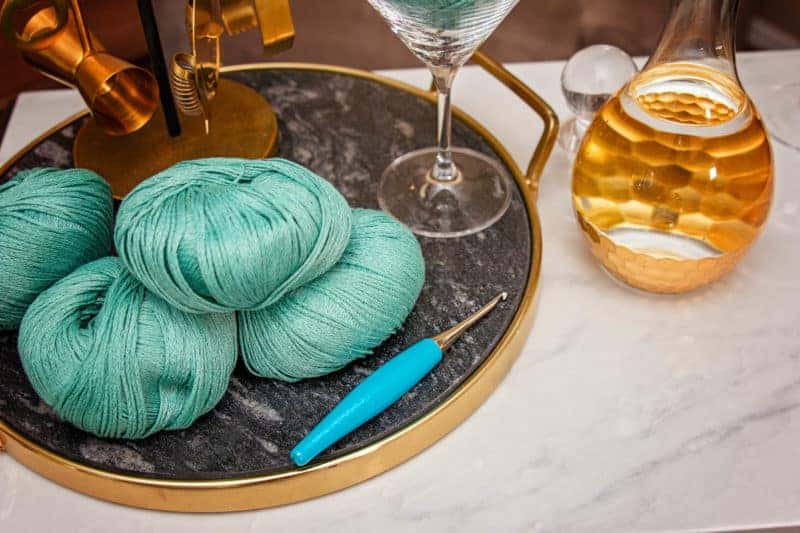 No More Twisted Chains Video
No More Twisted Chains Written Instructions
1. Chain about 10 stitches.
2. Take your hook out of the last chain stitch worked.
3. Place your very first chain onto the hook.
4. Put the working chain back onto the hook.
5. Now chain as many as you like and the chains will not twist.
6. If you need to join the chains simply pull through the first chain on your hook.