This stitch has been a hot stitch this year and will good reason! It give that 'knit look' stitch to crocheters and can be very fun to work with. This stitch tends to be a bit denser than regular single crochet because of the way it is worked but the results are useful for all sorts of projects. My favorite patterns so far that use the Split Single Crochet (Split Stitch) are the Winter Crochet Slippers and the Quick & Cushy Slippers. This stitch offers a lot of comfort with a clean look.
So what is a Split Single Crochet? And how is it done?
It's easier than you think and is just a bit of a twist on the single crochet.
Split Single Crochet: (aka knit stitch) Insert hook between the legs of the stitch (on the back of work the hook should be under the horizontal bar and between the upside-down 'V' shape as well), yarn over, pull up a loop to the height of a single crochet, yarn over, pull through both loops on hook. Tip: Keep a loose tension so the stitches are easily worked.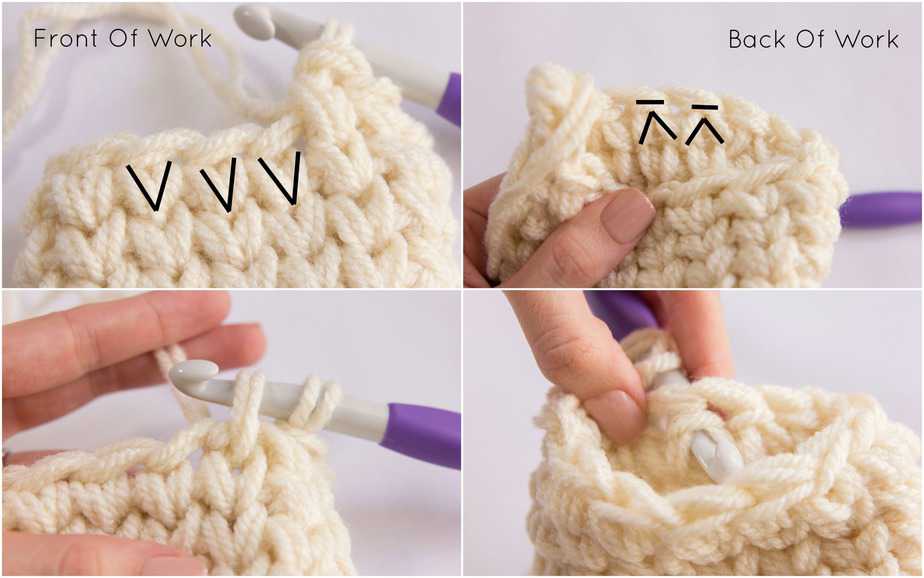 The Split Single Crochet Worked in Rounds
The Split Single Crochet Worked in Rows
(2 Different Methods)