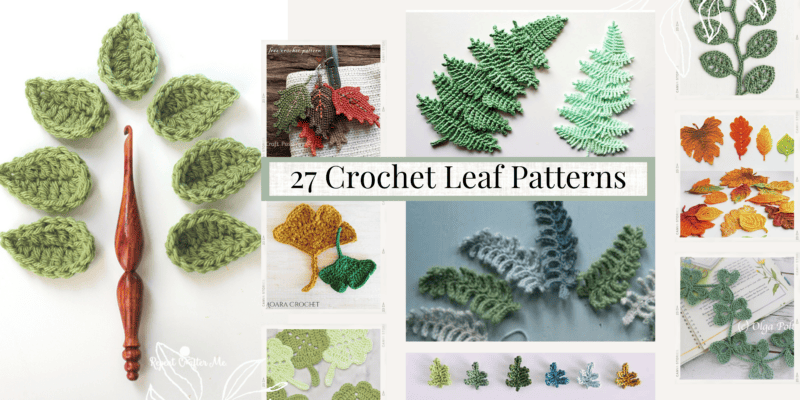 Whether you're looking to spruce up your home decor or elevate your wardrobe, there's a crochet leaf pattern just waiting to be discovered by you. So, dive into the fascinating world of crochet leaves patterns, and let your creativity run wild!
Want to pair these crochet leaves with flowers? Check out the 26 Beautiful Knit & Crochet Flower Patterns Bouquet Inspiration. And, if you are loving the lacy look of some of these crochet leaves, also check out Crafting Your Way to the Best Lacy Crochet Patterns.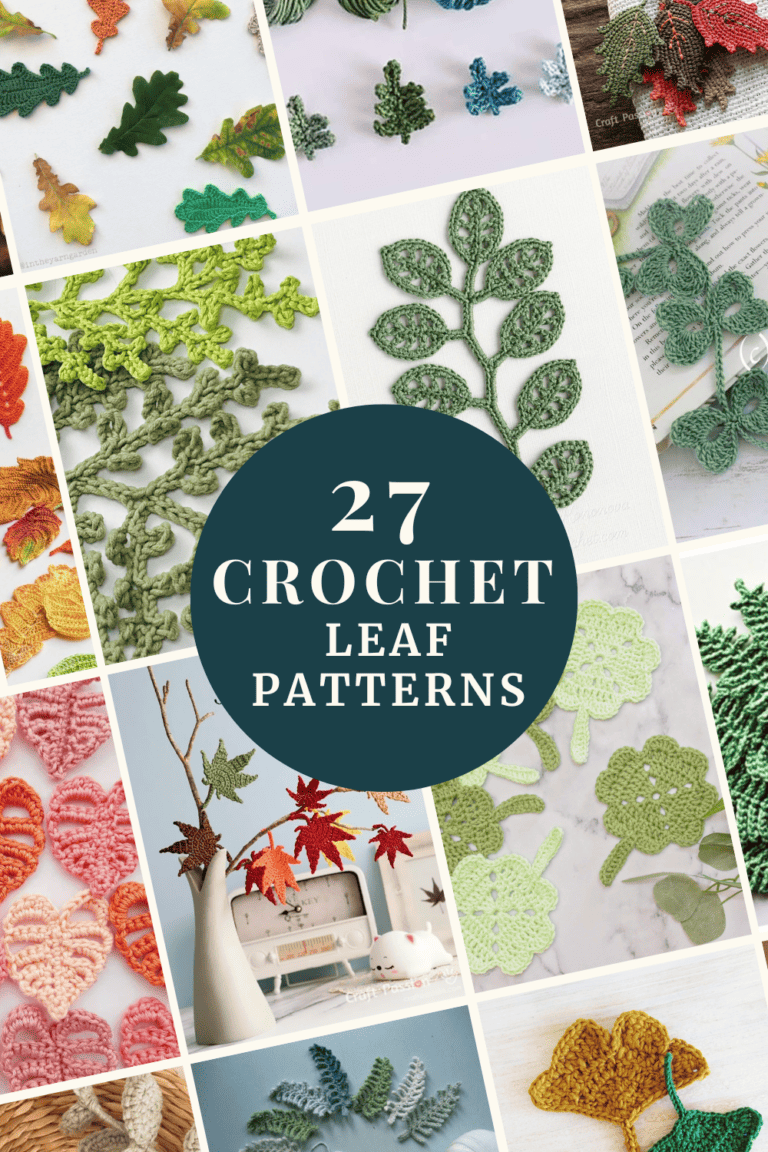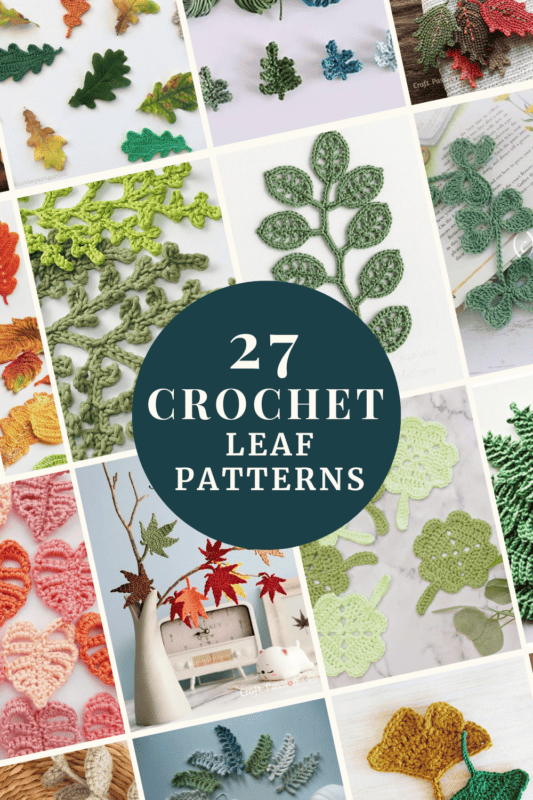 Crocheting a Simple Leaf or Complex Foilage
The options are endless when it comes to crocheting leaves. If you've never crocheted a leaf before, start with an easy crochet leaf like the first on this list.
Most patterns use basic stitches such as single crochet, double crochet, half double crochet, and chain stitches to create complex-looking crochet leaves. I love creating colorful crochet leaves since most are a basic leaf pattern.
Make various sizes of crochet leaves with different yarns and weights, such as crochet thread or worsted weight yarn, and you can also use different types of stitches, such as treble crochet stitch (even a double treble crochet stitch) or slip stitch, for more beautifully textured crochet leaves and dimension.
Crochet leaves are perfect for accessories like shawls, hats, or bags, and they also make a great pattern for appliques for clothing. You can even stitch them to home decor to add more dimension, check out the Crochet Pillow Patterns! Handmade Home Decor for some inspiration.
27 Crochet Leaf Patterns
This list contains both free crochet leaf patterns and paid patterns.
Disclosure: This website may contain affiliate links to cover the cost of publishing my blog and bringing you excellent content. Should you choose to make a purchase, at no additional cost to you, I may earn a small percentage of the sale. Thank you for your support.
Crochet Leaf Patterns You Can Make