How to Crochet A Puff Flower With Video


About The Puff Flower Stitch
The puff flower is such a cute stitch to add to your crochet collection. It has so many uses and I've even seen it used in crochet blankets.
It's a quick and easy puff flower to make once you get the steps down and a beautiful addition to any item. Just think about all the uses this flower can be used for!
Recently I used the puff flower on a Unicorn Headphone Wrap.
And if you love crochet flowers, check 26 Beautiful Knit & Crochet Flower Patterns Bouquet Inspiration.


Supplies for the crochet puff flower:
• Crochet Hook 4.0 mm (G), I highly recommend Furls Hook (affiliate link) or a Clover Crochet Hook (link below). I love both of these.
• WeCrochet Brava Worsted Weight Yarn
• Scissors
Abbreviations:
ch – chain
sc – single crochet
st(s) – stitch(es)
yo – yarn over
Skill Level:
• Beginner
Many of the supplies can be found at the affiliate links below:
Notes for the puff flower:
Tip: This can be done in different weights and hook sizes for different-sized flowers. You can also use any color combination for this flower.
This is worked as one piece in the round.
Right Handed Crochet Puff Flower:
Left Handed Crochet Puff Flower:
Crochet Puff Flower Written Instructions
Step 1:
Sc 5 in Magic Circle. Join to the first sc with a slip stitch and fasten off yarn leaving a long enough tail to weave in later.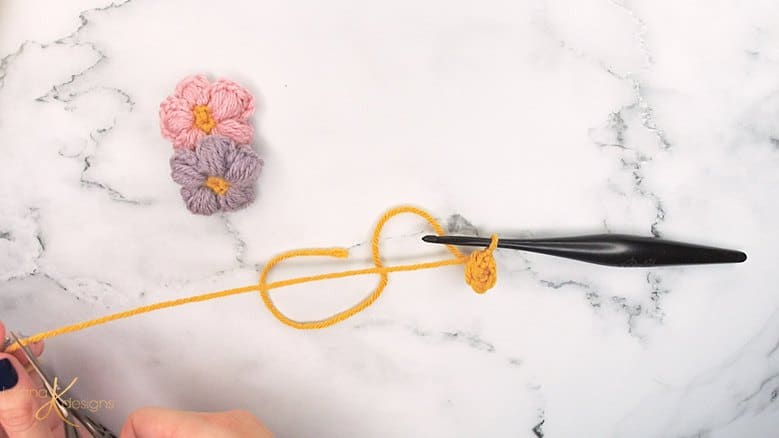 Step 2:
Join the color of yarn you would like for the pedals and chain 3.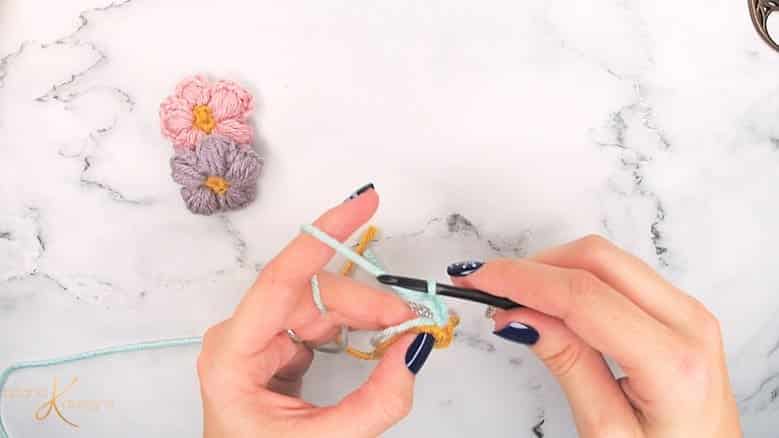 Step 3:
Yarn over.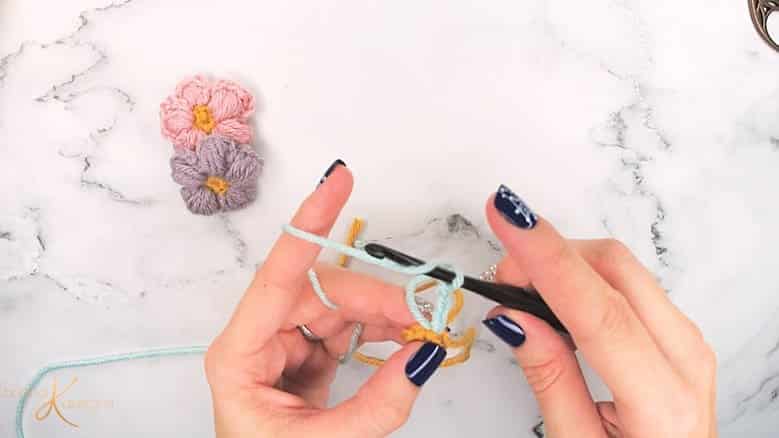 Step 4:
Place your index finger on top of the yarn over to hold it in place for the next step.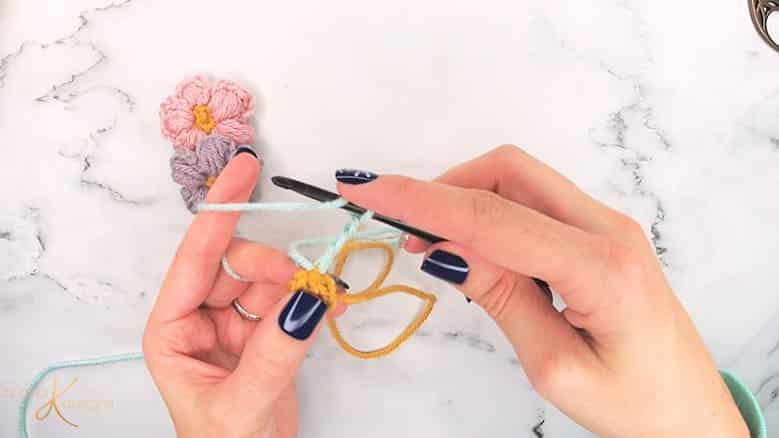 Step 5:
Insert your hook into the first stitch. (or next stitch for the repeats)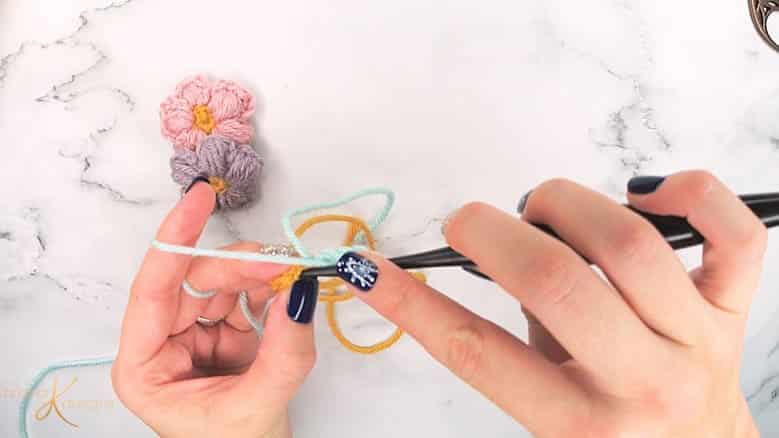 Step 6:
Yarn over and pull up a loop. Make sure to pull up the yarn to the height of your chain 3.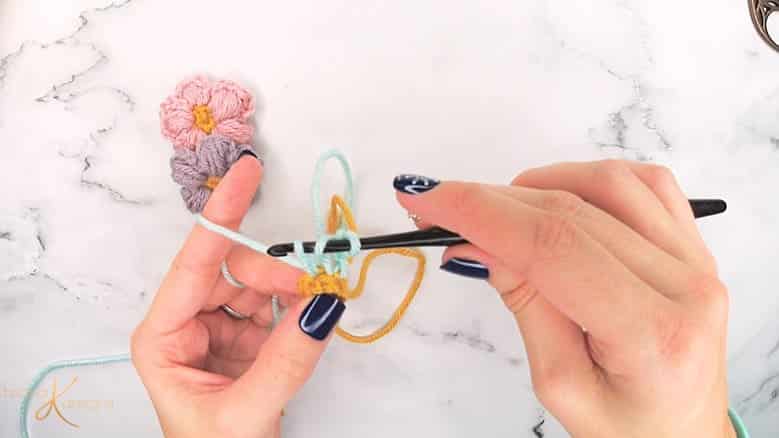 Step 7:
Repeat steps 3-6 for six more times. A total of 15 loops will be on your hook.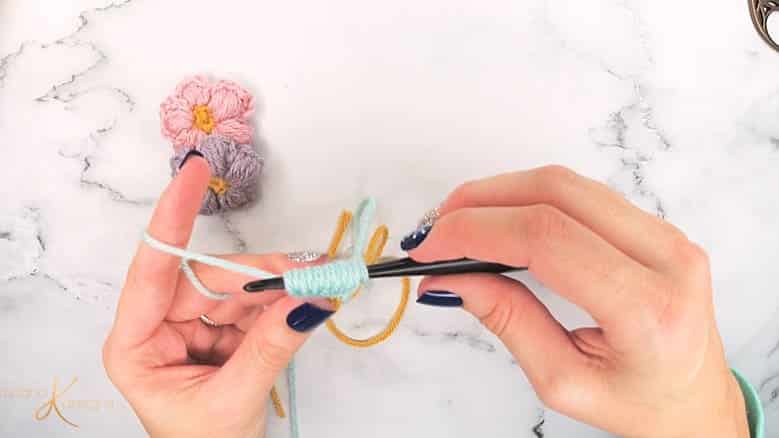 Step 8:
Yarn over.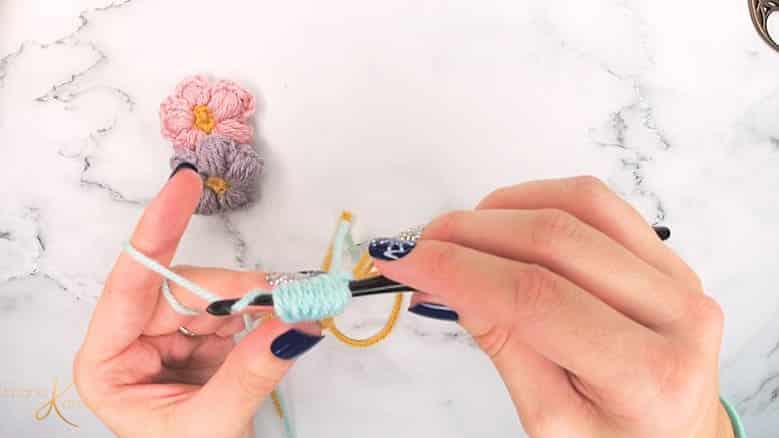 Step 9:
Pull through all of the loops on your hook.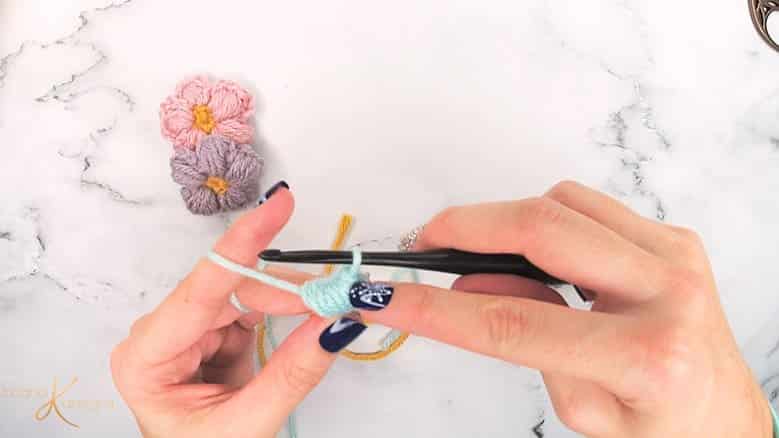 Step 10:
Chain 1 to secure all of those loops in place.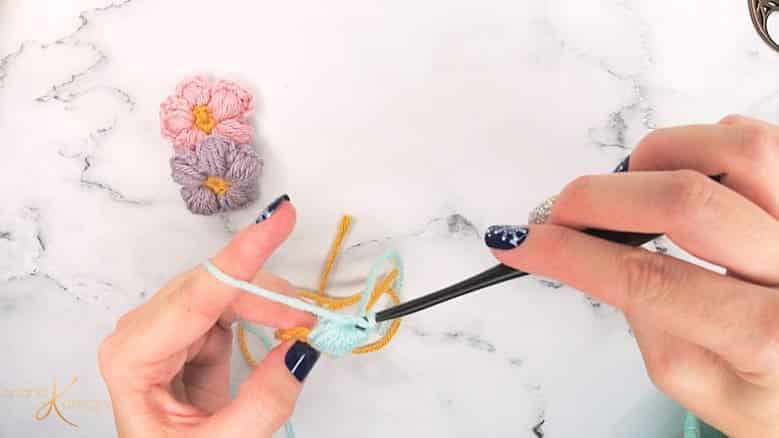 Step 11:
Chain 3.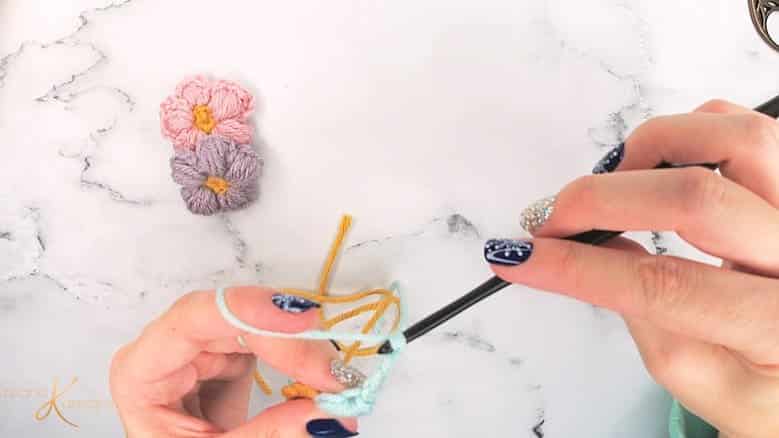 Step 12:
Insert your hook back into the same stitch.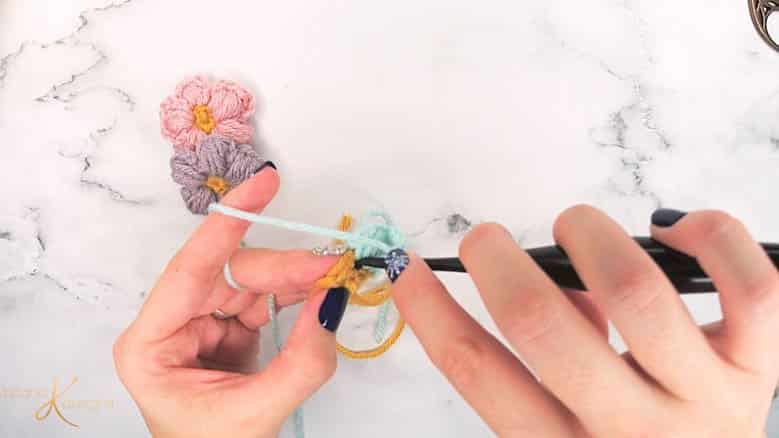 Step 13:
Slip stitch 1. Now you have completed the first pedal.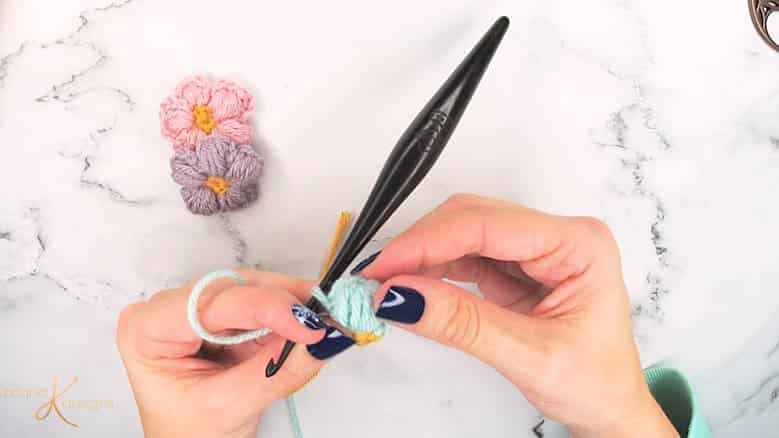 Step 14:
Repeat Steps 2-13 until all 5 petals are complete. Cut yarn and pull through.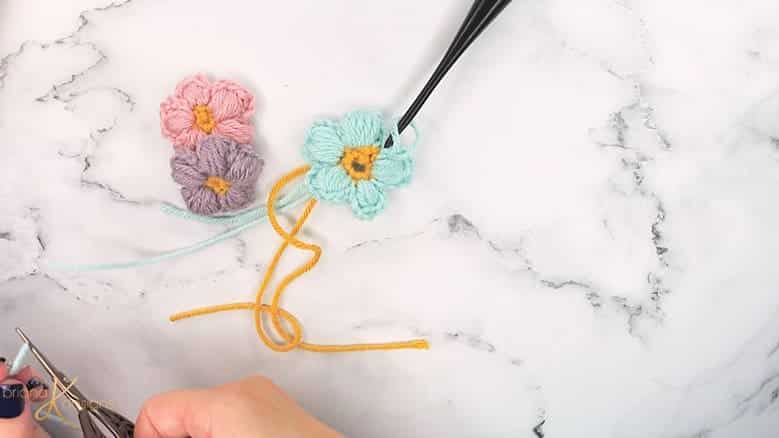 Step 15:
Weave in all ends or use one to secure the flower to an item. And that's it! You have crocheted a puff flower.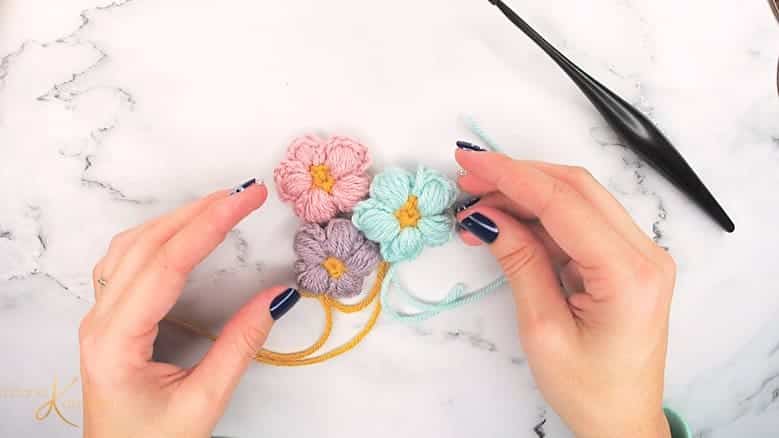 More Patterns & Tutorials to Enjoy:
Well That Was Fun! What's Next?