Experience the Magic of Colorwork Crochet with the Traveler Sweater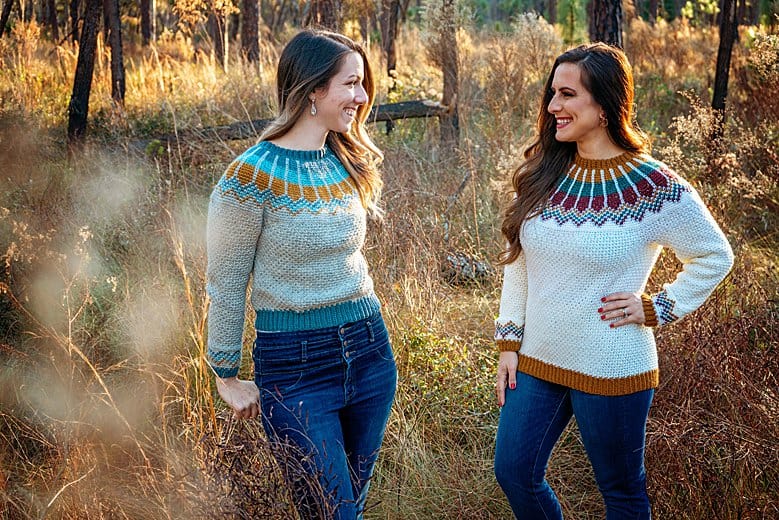 During a time when traveling is restricted, I took to my yarn and traveled to places in my imagination while working up the Traveler Crochet Fair Isle Sweater Pattern. This sweater design has an instructional video tutorial and comes in sizes extra small to 5X.
---
Where To Purchase My Ad-Free Downloadable PDF's:
---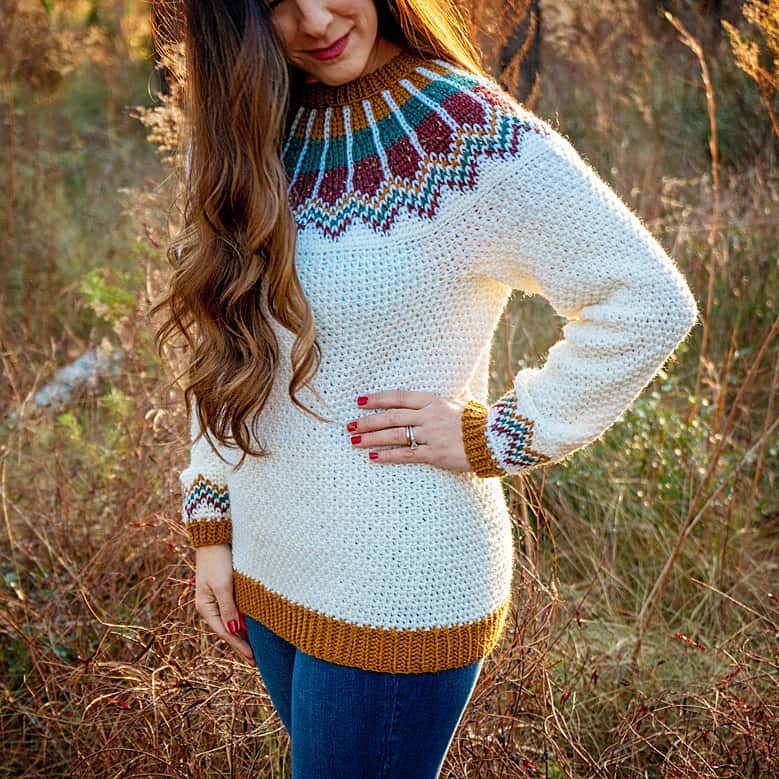 Let's talk about the fair isle yoke, right? I almost stopped at this point and framed it, a beautiful work of art created with some yarn and a crochet hook. However, why frame it when you can wear the crochet sweaters, of course.
What is Crochet Colorwork?
Colorwork is a technique used when crocheting that allows you to use multiple colors of yarn within one project. When done correctly, it can make your project look intricate and complex. Colorwork isn't just limited to sweaters either; it can be applied to almost any crochet project such as blankets, hats, scarves, etc.
The Traveler Crochet Fair Isle Sweater Pattern is an excellent option for those just getting started with colorwork crochet on a garment because it includes an instructional video tutorial that helps guide you through each process step. The crochet sweater pattern also includes detailed instructions on changing colors and which stitches should be used for each sweater section. Plus, the pattern comes in sizes extra small to 5X, so anyone can enjoy this design!
To read more on the different types of crochet colorwork styles, check out Tips for Successful Colorwork in Crochet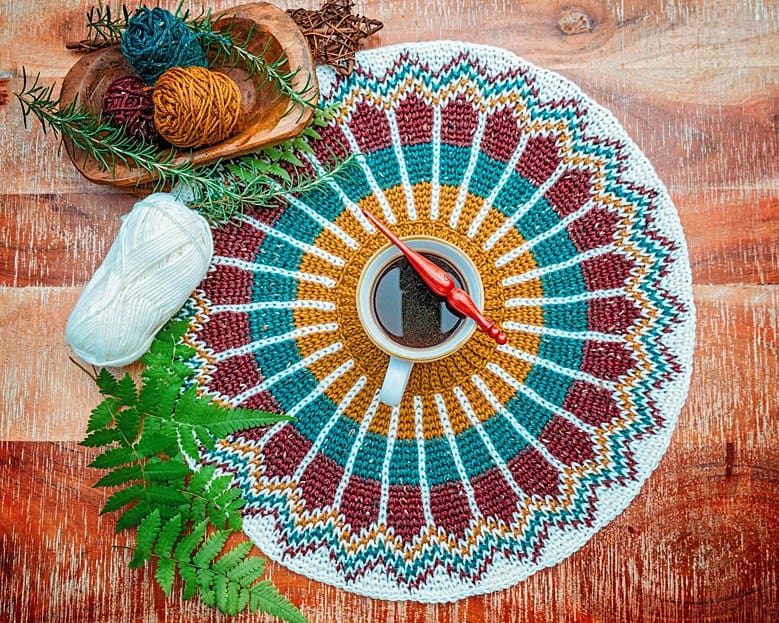 The Yarn & Crochet Hook
Without the right tools, this is not as much fun to create. I chose to work with the Wool of the Andes Yarn from WeCrochet and the Alpha Series Hook from Furls Crochet.
For my second crochet jumper pattern in the grey color, I decided to work it up with the Streamline Cafe Swirl. It's okay to switch hooks as long as you can match the gauge, but just a reminder to never switch hook styles in the middle of a project. Keep with the same crochet hook for the entire garment.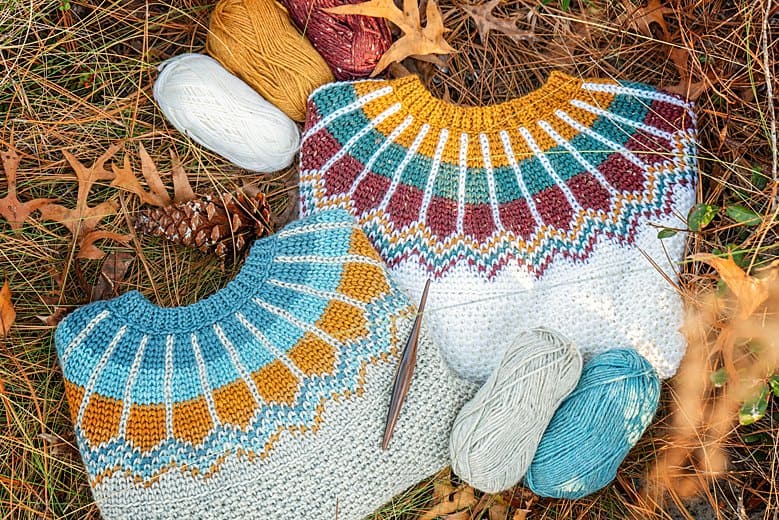 Why You Should Try Crochet Colorwork?

When working with colorwork, there are endless possibilities for creativity and experimentation! You can create unique designs using different colors or create something more subtle by using similar shades or even just one color throughout your project.
It's also a great way to practice shaping techniques like increasing and decreasing stitches and learn how to carry crochet yarn on the back of your work. In addition, once you have mastered the basics of colorwork crochet, you can use this knowledge in other projects like the Pine Crochet Sweater Pattern, the Arizona Crochet Sweater Dress, or the Pine Crochet Christmas Tree Skirt Free Pattern.
Not feeling up to a crochet colorwork sweater? Check out these:
First, I will always do my best to encourage you to try crochet colorwork. I think it might be less challenging than you think. But if you want to practice with other items before jumping into this one, I would recommend these easy crochet sweater patterns: Everyday Crochet Knit-Look Sweater Pattern or for something lighter with texture, the Sagebrush Lindy Chain Sweater.
There are several easy crochet sweater patterns on my blog, so just hit that search button at the top of the page and explore all the sweater designs. Many of them are free crochet patterns as well. I'll share some below.
Macchiato Sweater & Beanie Crochet Pattern
Everyday Crochet Knit-Look Sweater Pattern
Fawning Over You Crochet Sweater
Valencia Infinity Cable Crochet Sweater
Create an Easy Diamond Crochet Cardigan Pattern To Wear all Year
Size Small Tutorial Video:
Traveler Crochet Sweater Pattern Supplies:
Crochet Hook:
Size H (5mm) & if needed also size I (5.5mm) Hook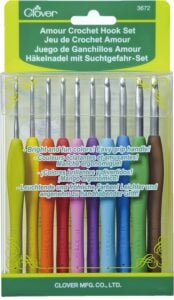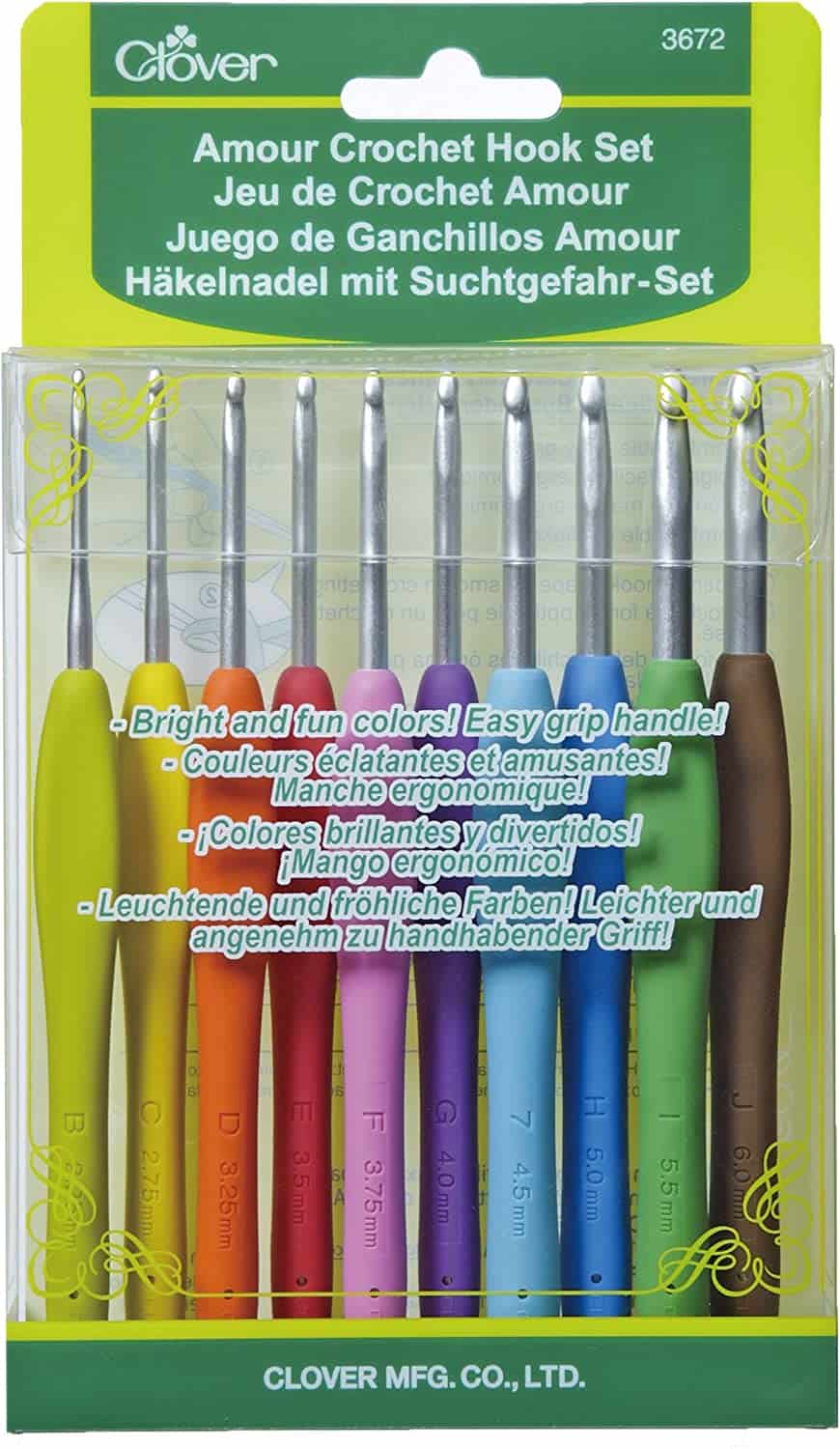 Notions:
Removable stitch markers if needed
Yarn needle to weave in ends
Scissors
Yarn (for white sweater):
Wool of the Andes Superwash Worsted Weight
100% Peruvian Highland Wool, 110yds/50g
Colorway: White (Color A)
7 (7, 8, 9, 11) (13, 15, 16, 17)
Wool of the Andes Tweed Worsted Weight
80% Peruvian Highland Wool, 20% Donegal Tweed, 110yds/50g Colorways:
Maple Heather (Color B)
2 (2, 2, 2, 3) (3, 3, 3, 3) Balls
Wreath Heather (Color C)
1 (1, 1, 1, 1) (2, 2, 2, 2) Balls
Gingham Heather (Color D)
1 (1, 1, 1, 1) (2, 2, 2, 2) Balls
Yardage:
Extra Small: 1,250yds (1,143m)
Small: 1,300yds (1,188m)
Medium: 1,375yds (1,257m)
Large: 1,450yds (1,325m)
1X: 1,525yds (1,395m)
2X: 1,650yds (1,509m)
3X: 1,800yds (1,646m)
4X: 1,950 (1,783m)
5X: 2,200 (2,011m)
Grey Sweater Yarn:
Wool of the Andes Superwash Worsted Weight
100% Peruvian Highland Wool, 110yds/50g
Colorway: Dove Heather (Color A)
7 (7, 8, 9, 11) (13, 15, 16, 17)
Cadet (Color B)
2 (2, 2, 2, 3) (3, 3, 3, 3) Balls
Fjord Heather (Color C)
1 (1, 1, 1, 1) (2, 2, 2, 2) Balls
Brass Heather (Color D)
1 (1, 1, 1, 1) (2, 2, 2, 2) Balls
Abbreviations/Stitches:
blo -back loop only
ch -chain
est st pat - established stitch pattern
flo -front loop only
sc - single crochet
sc3tog - single crochet three sts together
ssc - split single crochet
st(s) -stitch(es)
Gauge:
14 sts by 16 rows = 4x4" in ssc sts
14 sts by 15 rows = 4x4" in est st pat
Measurements/Sizes:
Finished Bust Sizes
Extra Small: 32" (81 cm)
Small: 36" (91 cm)
Medium: 40" (102 cm)
Large: 44" (112 cm)
1X: 48" (122 cm)
2X: 52" (132 cm)
3X: 56" (142 cm)
*This garment has approx.
4" (10 cm) of ease.
Skill Level:
Intermediate
Visual Charts Included
There are two types of colorwork charts to work from for these crochet sweaters, one with sample colors and the other with letters, so you can fill in your colors of choice with pencils or crayons.
This sweater is worked in a top-down seamless yoke style with fair isle colorwork. The body of the sweater is worked continuously without joining. It is important to place a stitch marker at the beginning of the round to keep track of rounds.
Working up a new crochet project is always exciting, but adding colorwork into the mix adds another notch! If you are looking for a fun way to pass the time while crafting something special at home, why not try out the Traveler Crochet Fair Isle Sweater Pattern?
CROCHET & TAG
I hope you have enjoyed making the Traveler Crochet Sweater Pattern!
If you have made this, please share it on social media. Above all, I love to see the projects created with my patterns and also share your beautiful work.
Please use #brianakdesigns or @brianakdesigns
It is much appreciated and adored!
Well That Was Fun! What's Next?