Knit and Crochet Honeycomb Stitch Patterns
Recently I've been looking back at a few of my old knit and crochet patterns, and I'm remembering how much I love honeycomb stitch! I've made knit and crochet honeycomb stitch patterns. I've even used Tunisian crochet for a fresh new version of this design. I wanted to make sure that you know about all of these patterns because I really do think the texture works for just about any project. If you haven't ever learned this stitch, then today is the day to learn!
Knit and Crochet Honeycomb Stitch Patterns: Earwarmer / Headbands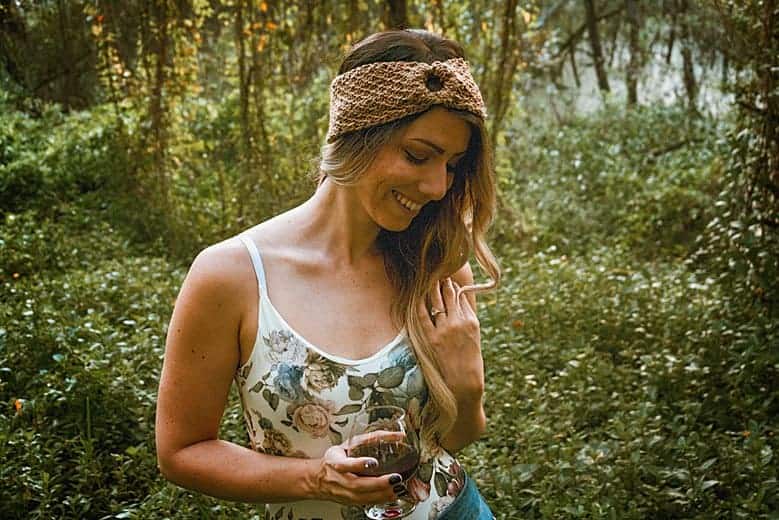 In order to show you the similarities and differences in the honeycomb stitch across three different crafts, I created matching earwarmer patterns. One is a knit earwarmer pattern. One is a crochet earwarmer pattern. And then for good measure I made a Tunisian crochet earwarmer pattern as well.
Find information on all three of these knit and honeycomb stitch patterns HERE. This post also gives you great insight into what honeycomb stitch is. It links directly to all three individual patterns, which in turn provide you with step-by-step tutorials on how to knit, crochet, and Tunisian crochet this design.
Honeycomb Crochet Tank Top Pattern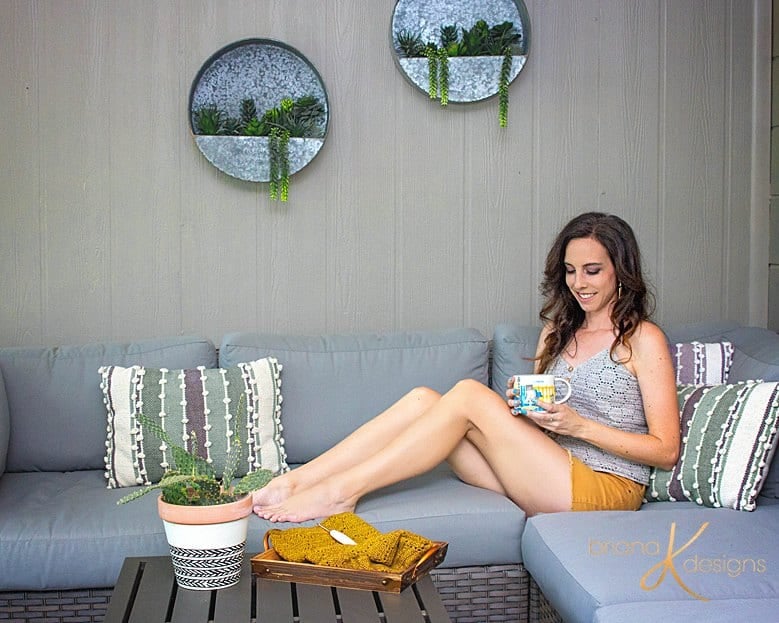 This stitch is textured and dense, which means that you might want to make thick, winter knit and crochet honeycomb stitch patterns with it. That's wonderful and cozy and I definitely recommend it. However, the stitch also works well for more lightweight summer patterns, using the right yarn selection and pattern. For example, check out my honeycomb crochet tank top pattern. I loved it so much I made it twice in different colors!
Other Knit and Crochet Honeycomb Stitch Patterns
I'm obviously not the only designer to work with knit and crochet honeycomb stitch patterns. In fact, there are many different variations on this stitch pattern. Here are a few other patterns from different designers that you might also enjoy:
I'm thrilled to share this amazing crochet pattern with you, and the best part is, it's absolutely free! Thanks to the revenue I receive from Ads and affiliate links, I can offer this pattern without any cost to you. Find my privacy & disclosure policy here. However, I kindly request that you don't copy and paste or distribute this pattern. It's a way for me to protect my hard work and ensure that I can continue providing great content for free.
Prefer an ad-free experience? Buy a digital PDF pattern for a small fee from one of my online stores. It's a fantastic option if you prefer to have a more professional, seamless crochet journey.
I really appreciate your support and readership. You're the reason I can keep doing what I love and sharing it with others. So, thank you from the bottom of my yarn-loving heart!
Faith Smith's Honeycomb Knit Dishcloth Pattern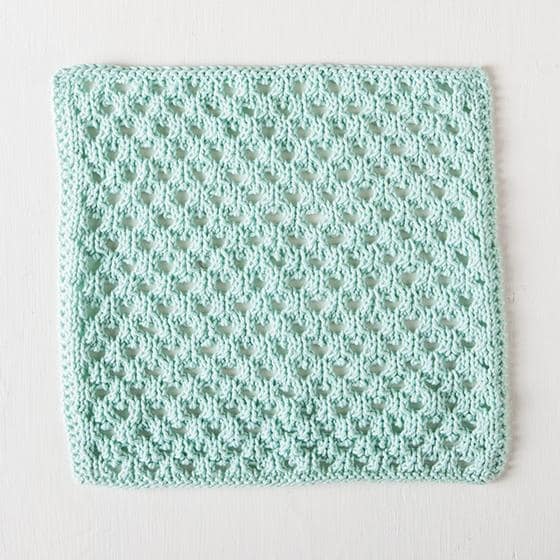 Dishcloths provide a quick way to practice a new stitch pattern. Learn the honeycomb stitch with this free knit dishcloth pattern.
Marly Bird's Honeycomb Stitch Knit Hat Pattern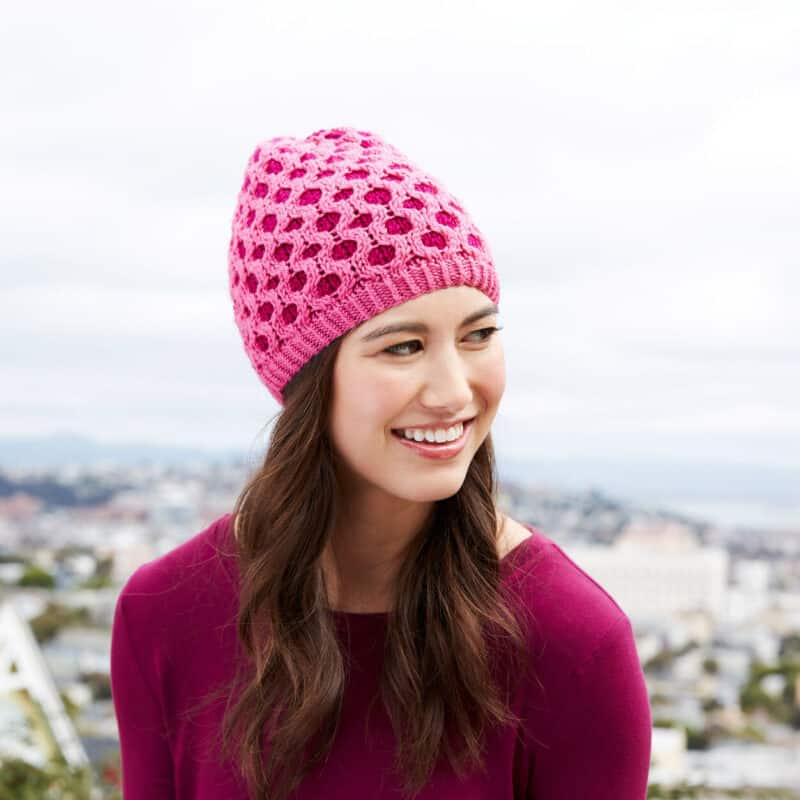 Use two colors and knit cables to create the textured, three-dimensional honeycomb pattern on this hat.
Kjerstin Rovetta's Marled Knit Honeycomb Cowl Pattern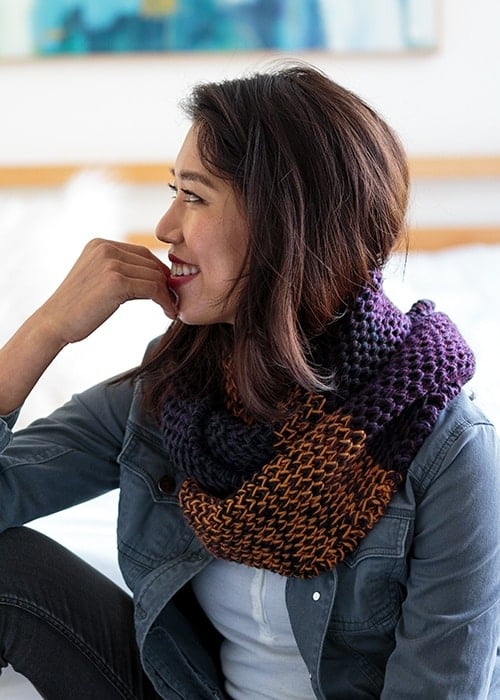 Play with color in this knit cowl pattern to create intrigue in this Brioche honeycomb pattern.
Emily Kintigh's Honeycomb Knit Slippers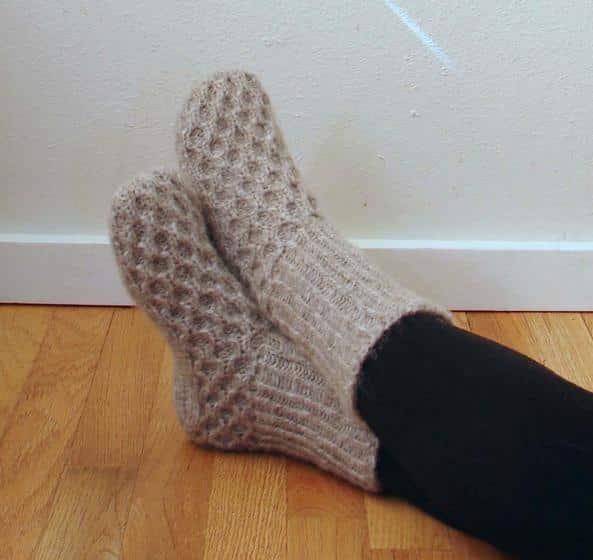 The wonderful texture of honeycomb knit makes for really cozy slippers.
Isa Catepillan's Honeycomb Crochet Backpack Pattern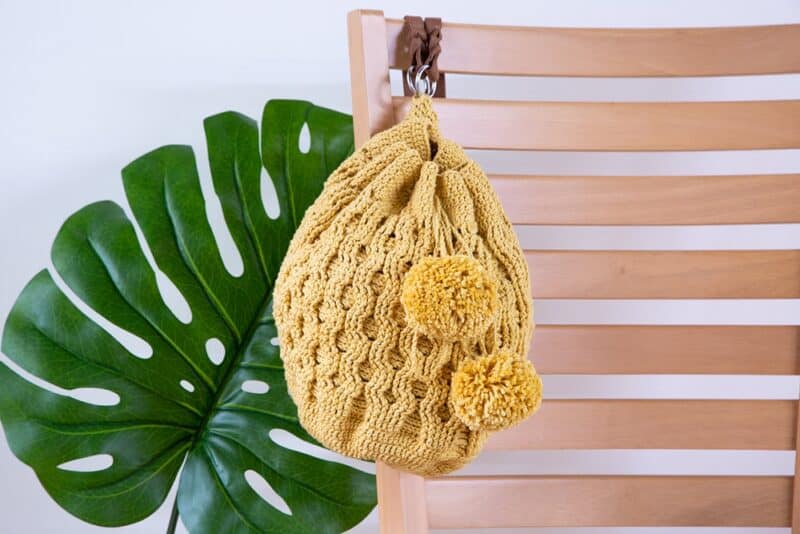 Check out how this crochet backpack pattern uses post stitches to create crochet cables that in turn create a textured honeycomb pattern with lots of depth.
Other Ways to Honeycomb Knit and Crochet
I obviously love the honeycomb stitch. However, this textured stitch isn't the only way to recreate the beautiful honeycomb design that you see in nature. Knit and crochet hexagon motifs also make a great version of this inspiration. For example, check out:
Knit and Crochet Honeycomb Stitch Patterns: Modern Shawl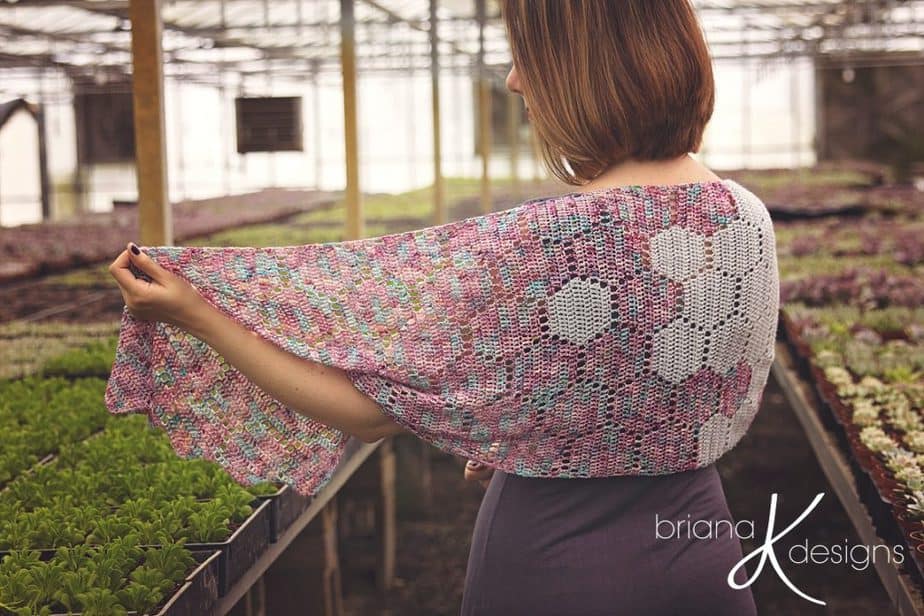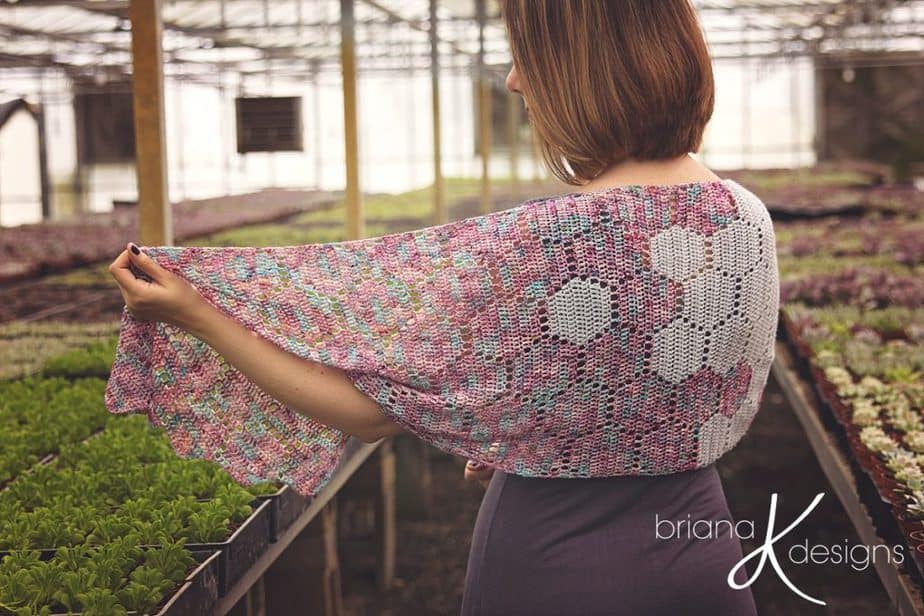 I made both a knit and crochet version of the Modern Honeycomb Shawl. They're not identical to one another, but they both use the same yarn and have the same obvious inspiration. In each, a neutral yarn blends with a colorful variegated yarn. In the crochet version, you see much more of one at one end and the other at the opposite end. In the knit version, they're mingled together from top to bottom. I can't decide which I like best!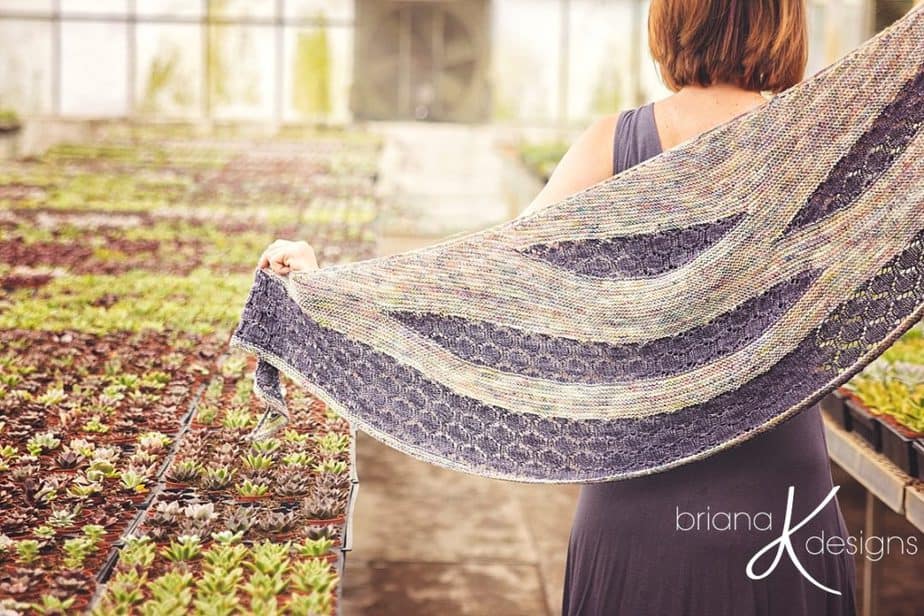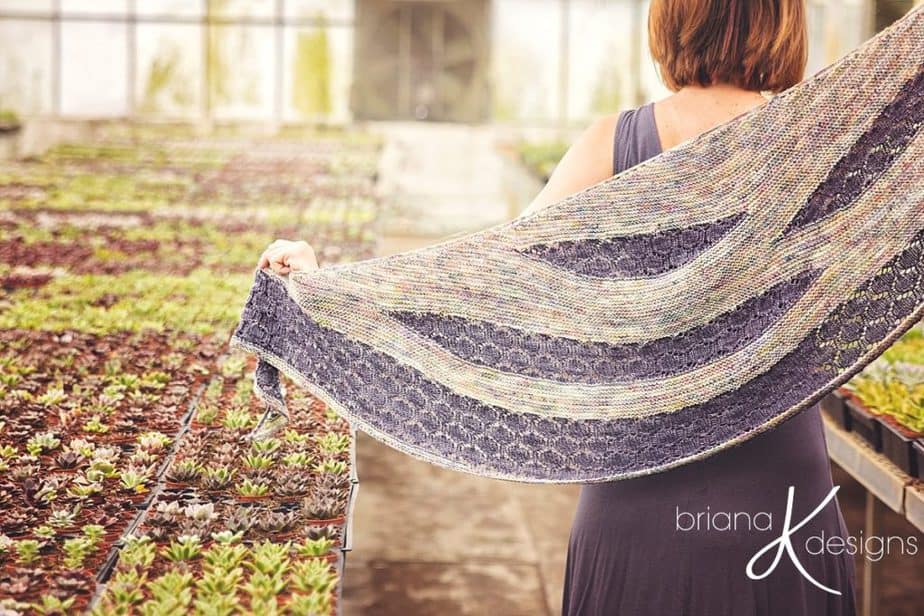 Get the Modern Honeycomb Knit Shawl Pattern
Get the Modern Honeycomb Crochet Shawl Pattern
Bees Matter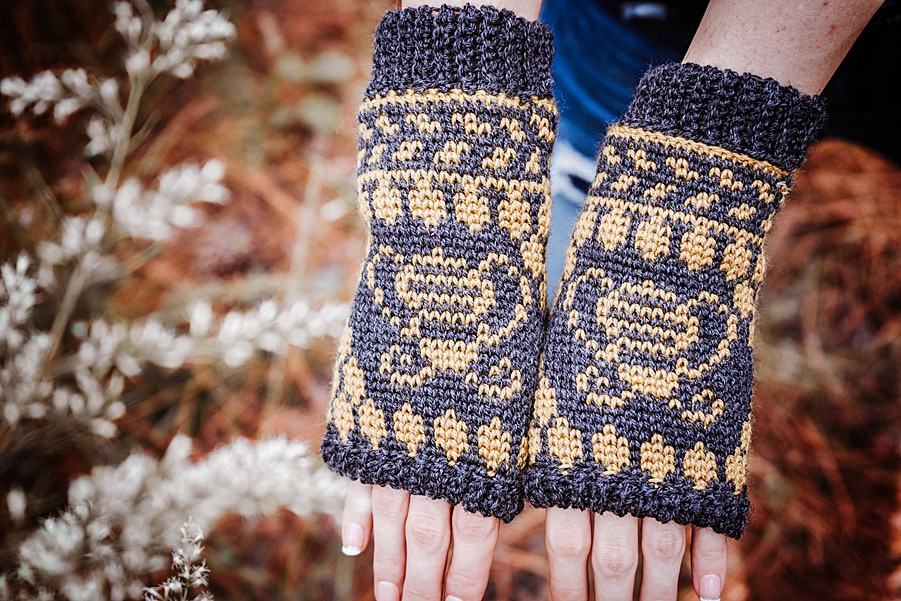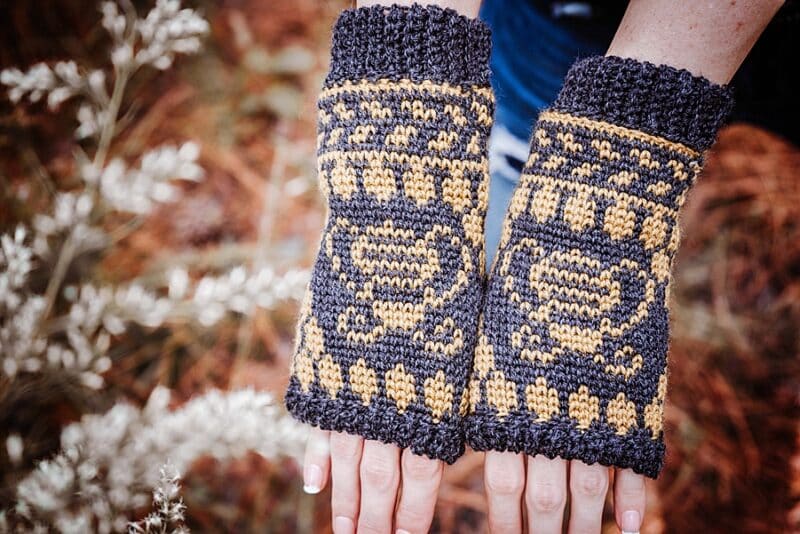 Bees matter a lot to the earth. And therefore, they matter a lot to humans. I won't pretend to be any kind of expert on bees. However, I do find them magical and wonderful, and a little bit scary when they're flying too close around me! I love that they have inspired these knit and crochet honeycomb stitch patterns. And I hope that you draw inspiration from them as well! If you love bees, then you might also like my Bee Fingerless Mittens Crochet Pattern.
Check out the following links for more inspiration!
The Best 27 Crochet Leaf Patterns for Any Season
26 Beautiful Knit & Crochet Flower Patterns Bouquet Inspiration
You Might Also Enjoy:
Well That Was Fun! What's Next?