I won't stay away from the hexagon honeycomb crochet stitches, and this time, it's the Honeycomb Tank Top Crochet Pattern. Plus, I love using crochet to create beautifully themed pieces, and the honeycomb has, for sure, become a thing in my shop. In fact, it's not even just a crochet thing. While you'll learn how to honeycomb crochet stitch for this tank top, I also have Tunisian crochet and knit honeycomb stitch patterns.
---
Where To Purchase My Ad-Free Downloadable PDF's:
---
About the Honeycomb Crochet Top
I enjoyed working this up so much that I made two! These are lightweight crochet tank tops designed for summer. Of course, you could also layer them over long-sleeves or under a jacket for all-weather wear. And if you love this top, you might also love the Shine Like A Diamond Crochet Tank Top or the Hexagon Cover-Up Crochet Pattern too!
Honeycomb Crochet Stitch Inspiration: Bees
Let's take a moment to chat about the critical inspiration for this design…the bees.
When I was working on taking images for this design, I went out to my lemon tree to see if the bees were swarming. We have had some unusual weather this year, and the previous night had been a little cold.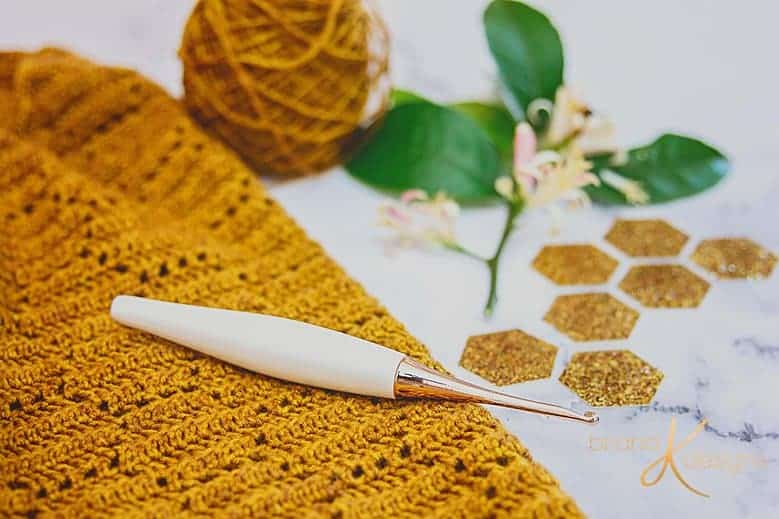 The lemon tree has the perfect blooming branch for some images, and then I noticed a bumblebee still clinging to the flower, not moving.
I brought the branch into my office and began to photograph some in-progress pictures, but that little bee just kept swarming in my mind. Why did the bee stay on the branch? What happened?
By no means am I a bee expert to understand the society of bees so I was baffled.
After finishing the photos, I left the branch on my desk. And later came the surprise.
The bee was alive!!!
I guess he just needed to be warmed up a little. I was so excited and also terrified of the angry flying bee in my office.
Of course I quickly jumped into action when the bee landed on an object and bravely moved it back outside while he was still regaining some strength.
So basically, I rescued a bee. That's the story we are going with lol.
I reflected on how the bee had surprised me. I'm so fascinated by how such small creatures can have such a big impact.
From spreading pollen to creating honey. And of course the honeycomb shape, so mathematical yet so organic.
With the world quickly changing, we must protect the bees. Even a small act such as planting bee-friendly plants could help.
Here is an excellent article by Honeybee Conservancy about how to plant a bee garden.
Yarn Notes
I want to take a moment to chat about the yarn. I designed this using Yarn Bee Soft & Sleek DK, which may not be available at this time. The yarn label states it's a 3 DK weight, but when I tested it against the fingering yarn in my office, I found it worked up more like a 1 fingering.
Therefore, If you are doing a substitute yarn, such as that pretty yarn that's in your stash still waiting to be on your hooks, I suggest doing a gauge swatch. The crochet tank top is a fitted item, so it's crucial to get the stitch sizes and gauge just right. As long as you get the gauge correct, the pattern should work as intended.
What to pair with the Honeycomb Crochet Top:
If you are like me, even in the middle of summer I still need layers. I walk into a store that's blasting the AC and it freezes me out. I love to have something like the Get Comfy Crochet Cardigan on hand to stay cozy.
We all need something to carry our stuff! For a light option try the Herringbone Crochet Clutch, and if you need more space the Nettleton Crochet Bag is a great option.


Supplies for the Honeycomb Crochet Top
• Crochet Hook 2.75 mm (C), I highly recommend Furls Hook (affiliate link) or a Clover Crochet Hook (link below). I love both of these.
• Removable stitch markers if needed
• Yarn needle to weave in ends
• 7-13 buttons
Yarn:
Yarn Bee:
• Soft and Sleek DK
I suggest a fingering weight yarn to be substituted as long as the gauge can be matched.
Yardage:
Small: 710 yards (650 m)
Medium: 810 yards (740 m)
Large: 980 yards (896 m)
1X: 1100 yards (1005 m)
2X: 1300 yards (1189 m)
3X: 1500 yards (1372 m)
Gauge:
20 double crochet stitches by 10 double crochet rows = 3×3" [7.6 cm]
Measurements:
Small: 32-34" bust (81-87 cm)
Medium: 36-38" bust (91-97 cm)
Large: 40-42" bust (102-107 cm)
1X: 44-46" bust (112-117 cm)
2X: 48-50" bust (123-51 cm)
3X: 52-54" bust (131-137 cm)
Abbreviations:
ch- Chain
dc- Double Crochet
dc2tog – Double Crochet Two Stitches Together
dc3tog – Double Crochet Three Stitches Together
RS- Right Side
sl st- Slip Stitch
sts- Stitches
STSC- Stacked Single Crochet
WS- Wrong Side
Skill Level:
• Easy/Advanced Beginner
These supplies can be found at the affiliate links below: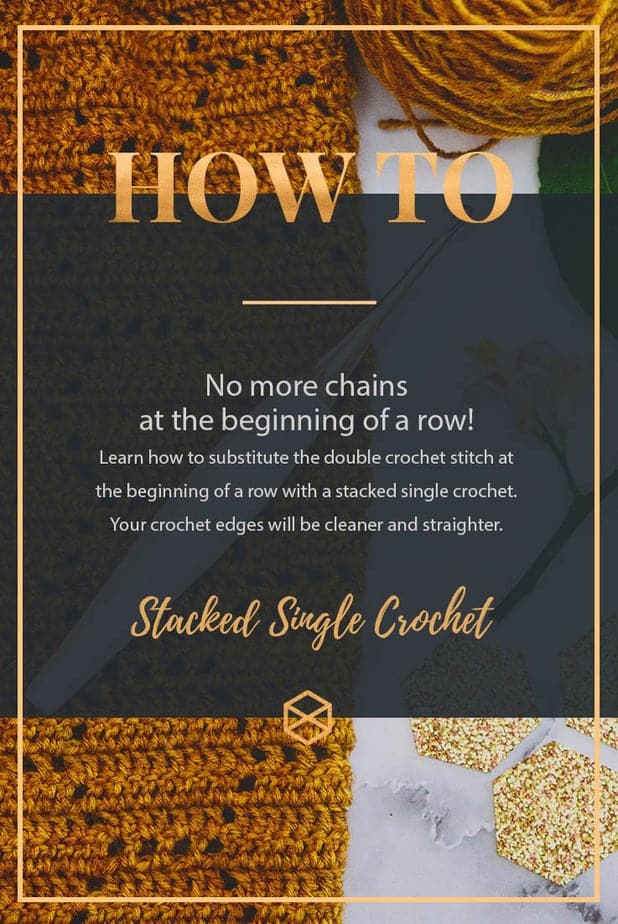 Notes:
– The honeycomb crochet tank top pattern is worked as one piece, from bottom up, and in rows. If a longer length is desired add one more repeat on the body portion. Trim is added and at the same time buttonholes are created for the front.
– A stacked single crochet is made at the beginning of each row instead of chaining. The stacked single crochet counts as a double crochet stitch. The same stitch is modified for the decreases. Replacing the beginning chain with this method creates cleaner lines along the garment. It is helpful to place a marker at the beginning of each row to mark the first stitch.
– Double crochet decreasing: for this pattern, the dc2tog and dc3tog is used as a decrease on each edge when shaping the top. The method used for this incorporates the stacked single crochet. Further instructions are here: https://brianakdesigns.com/stacked-single-crochet/
– Sizes are written as Small (Medium, Large, 1X, 2X, 3X)


Amazing Crochet Testers:
As mentioned, I worked this tank top in two different colors because I loved it so much. However, you don't have to use the colors I've chosen as you learn how to honeycomb crochet stitch for this tank top pattern. Just look at all of the beautiful versions that my amazing testers came up with:
Crochet & Tag:
I hope you have enjoyed making the Honeycomb Tank Top Crochet Pattern!
If you have made this, please share it on social media. Above all, I love to see the projects created with my patterns and also share your beautiful work.

Please use #brianakdesigns or @brianakdesigns
It is much appreciated and adored!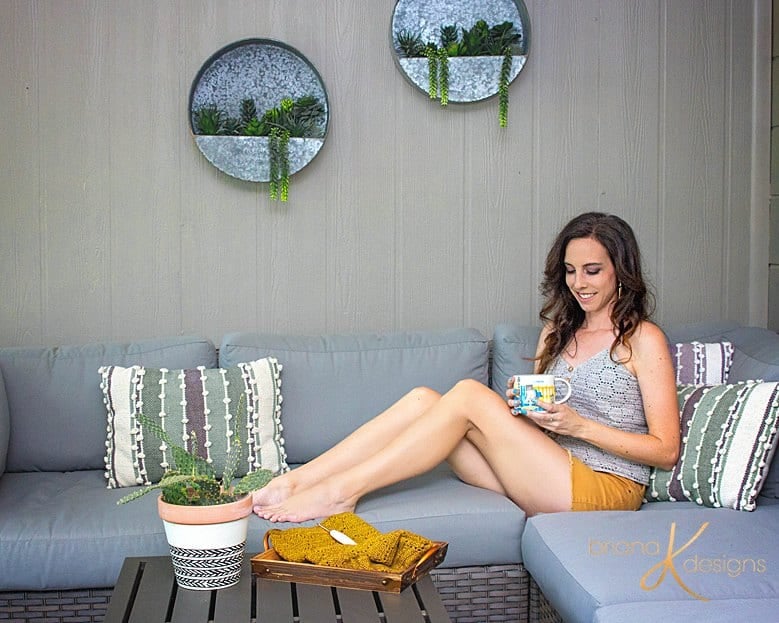 Interested in colorwork? Try the Monstera Leaf Crochet Square Free Colorwork Pattern.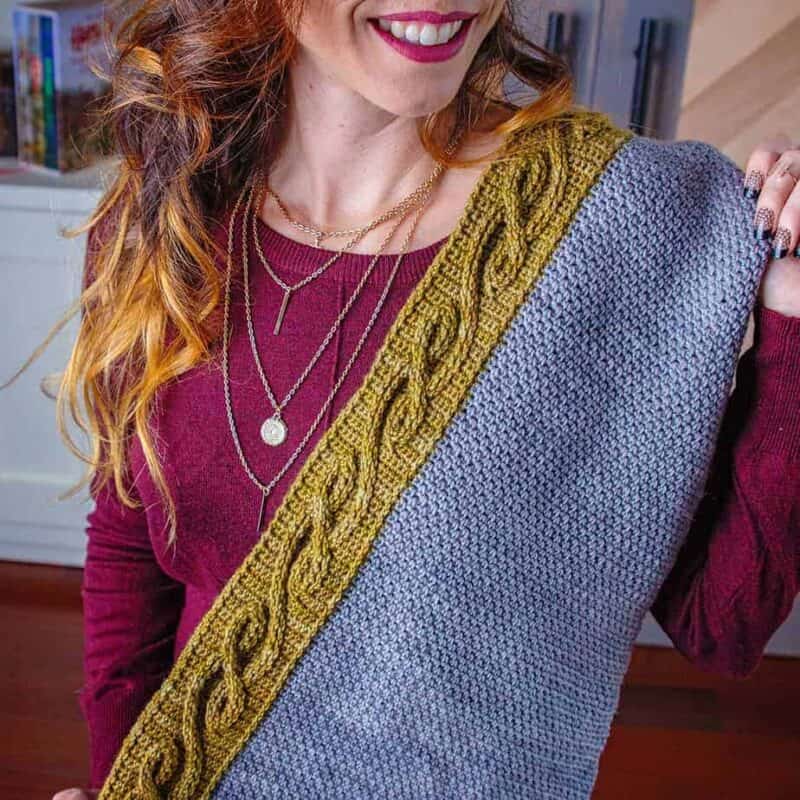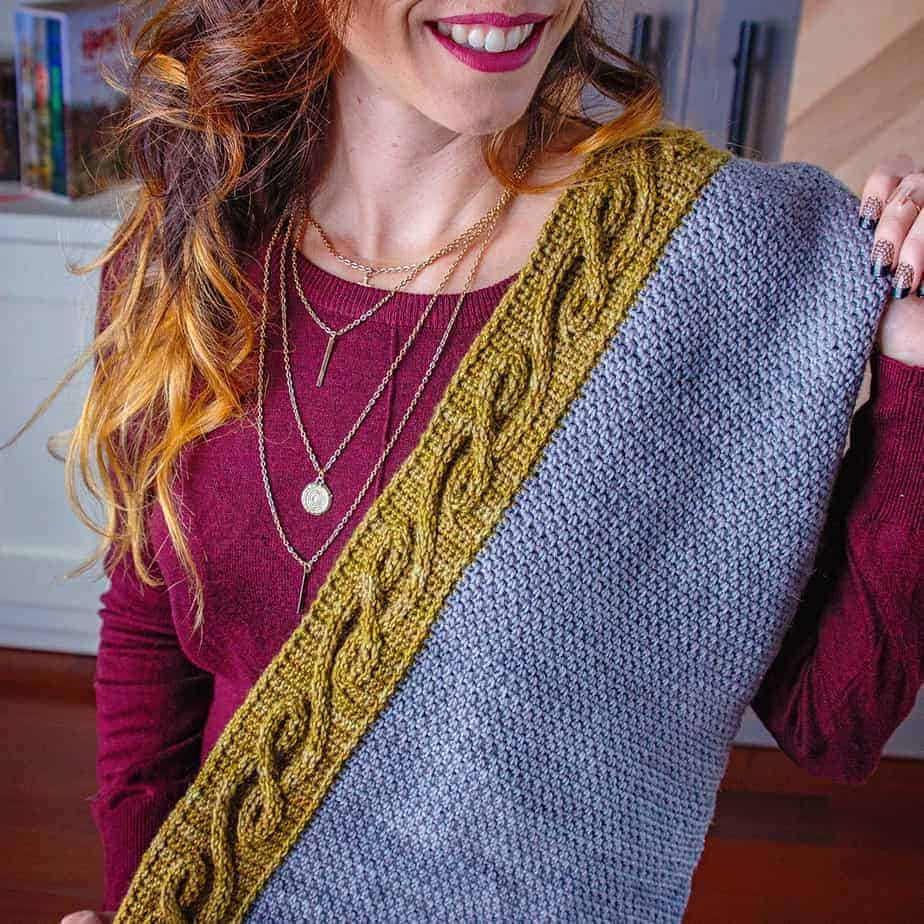 Share Your Project & Share Pictures!
I really hope you enjoyed working on this project. The best way to make a designer smile is to share what you've made! When it comes to free or premium content, I really rely on you to help me keep designing and supporting my family. Here is how you can make my day:
Share your yarn choice, in-progress, or finished projects on Instagram and use the hashtag #brianakdesigns
Link and share your project on Ravelry. It really helps to have inspirational photos for others.
Join the Briana K Designs Community Group on Facebook and share anything crafty.
Don't Lose This Project! If you aren't ready to start it save it on Pinterest by clicking any of the images above.