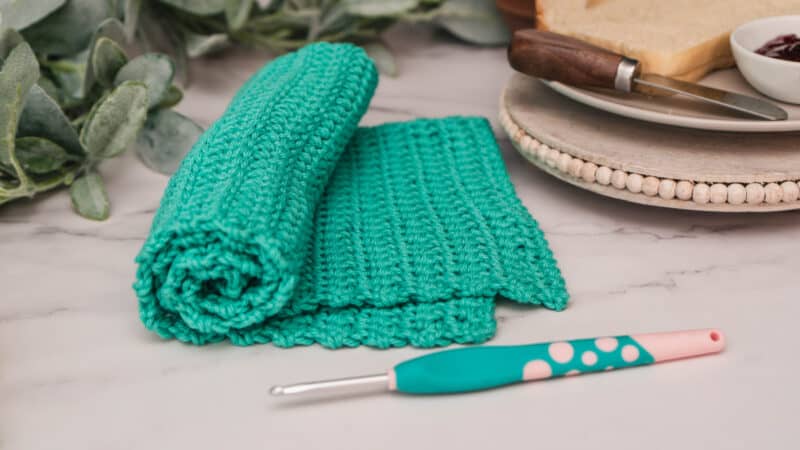 If you're looking to take your crochet skills to the next level, learning the extended single crochet stitch (esc) is a great way to do it. This stitch is similar to the basic single crochet stitch but has a little extra height. That makes it perfect for creating textured fabrics and patterns. Plus, it works up relatively quickly once you know how to do it.
In this post, I'll show you how to quickly learn the extended single crochet stitch (esc) and provide some tips for using it in your projects. This stitch is easy enough to still be in the basic crochet stitches category, so let's get started!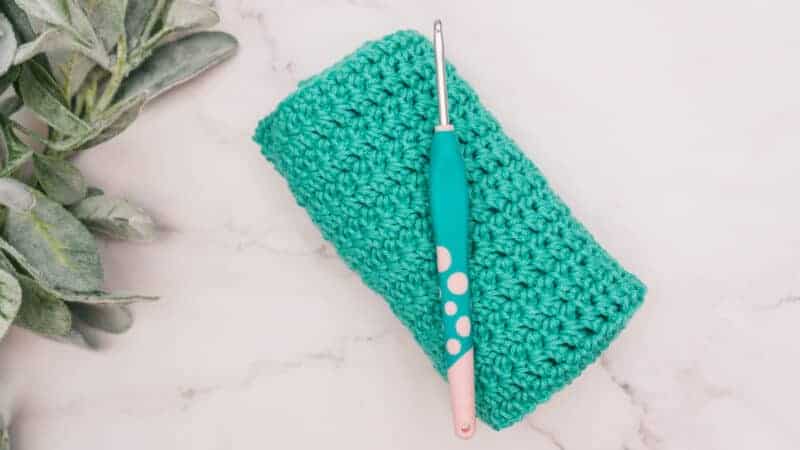 How Does the extended single crochet stitch differ from a regular single crochet?
It differs because it's longer than the standard single crochet; hence the name 'extended'. The esc creates a more open fabric, making it great for hats, summer tanks, and fall sweaters. This stitch is also ideal for Afghans, tablecloths, or other types of home decor where a little drape is desired. Whether you're an experienced crocheter or just starting, the esc is an easy new stitch to learn and has many uses.
---
Where To Purchase My Ad-Free Downloadable PDF's:
---
How Tall Is This Crochet Stitch?
You might be surprised that the extended single crochet stitches are taller than a half double crochet stitch. We gain some height by simply adjusting the single crochet stitch.
Extended stitches exist with single crochet and other crochet stitches, too, such as half double crochet and double crochet. Making new stitches from crochet stitch patterns you already know is fun.
And if you love the texture in the extended single crochet stitches, then you might also love the Herringbone Double Crochet Stitch Tutorial (Hbdc), or the Extended Half Double Crochet Between Stitches Pattern & Tutorial.
How do you make the Extended Single Crochet (esc) Stitch?
Learning how to make the extended single crochet stitch can be intimidating, but with a helpful tutorial video, it can be easier than you think. The esc stitch includes only one extra step from the single crochet stitch. Written instructions:
Step 1: Insert hook into the stitch from front to back.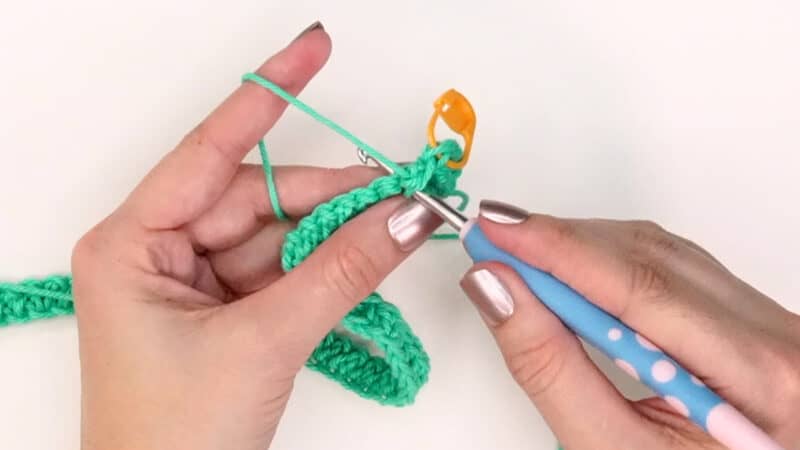 Step 2: Yarn over and pull up a loop. (two loops on the crochet hook)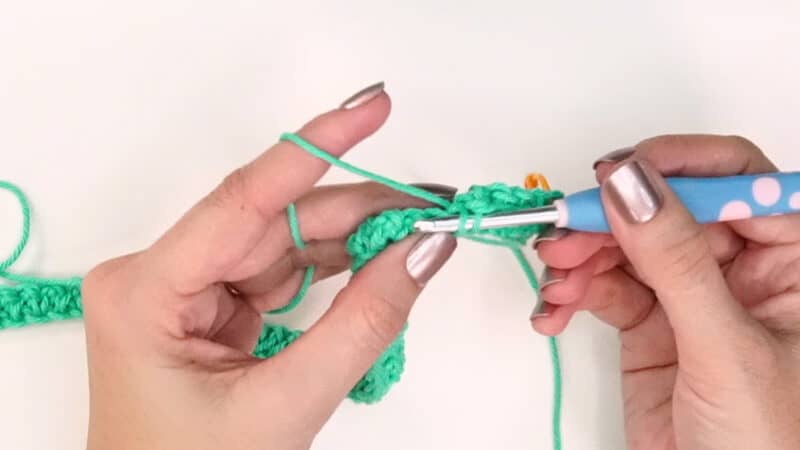 Step 3: Yarn over and pull through the first loop only, forming a chain stitch. (two loops on the crochet hook)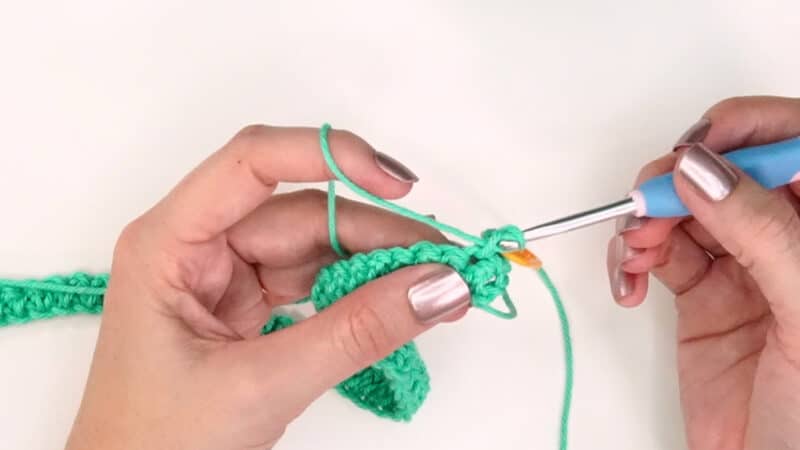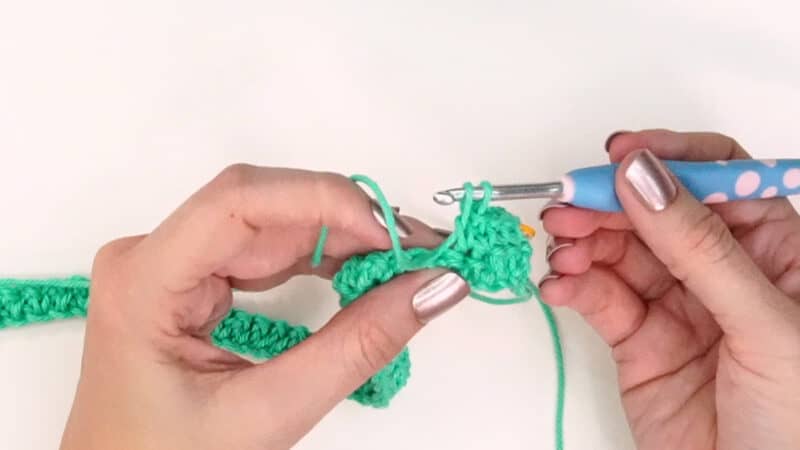 Step 4: Yarn over and pull through both loops on the hook.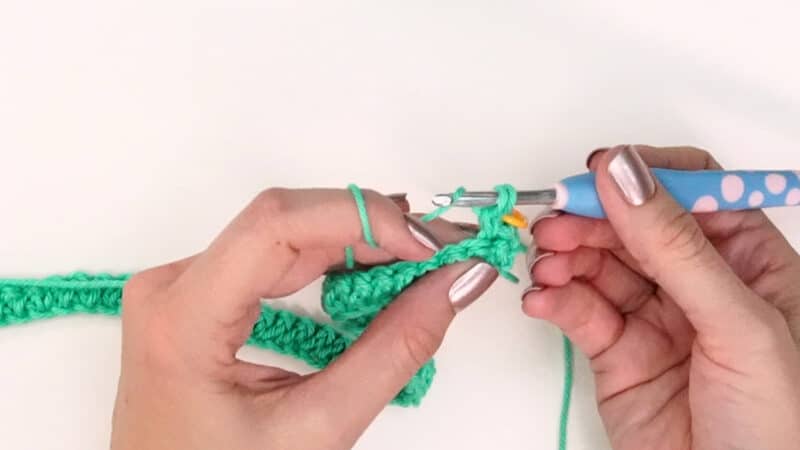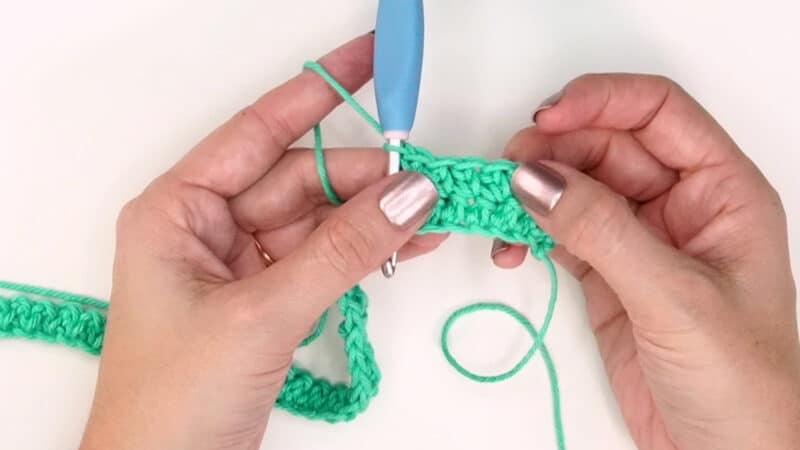 You can take it step-by-step until you're an expert in making this textured crochet stitch! It's an easy one to add to your crochet idea toolbox.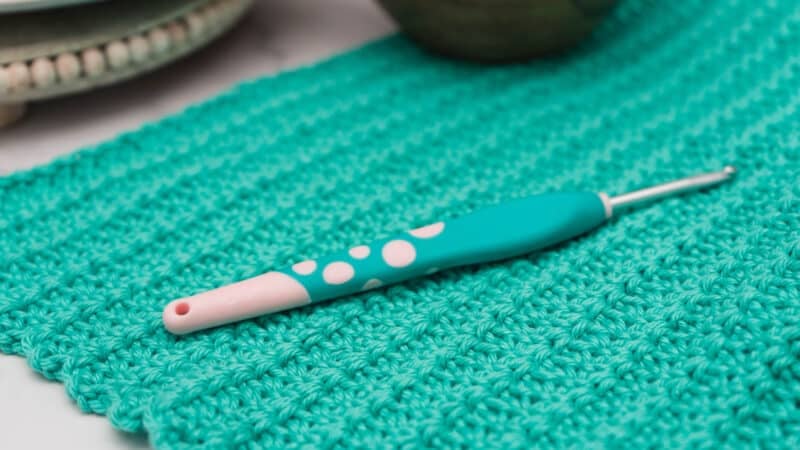 Video Tutorial of the Extended Single Crochet Stitches
What are some benefits of using this particular stitch over others in your projects?
If you're looking for more flexibility in your finished product, this stitch is perfect! Not only is it more flexible than the traditional single crochet stitch, but it's also very easy to use – even better for beginners to crochet who are starting with their first projects.
The stitch is simple, yet versatile enough for more experienced crocheters to enjoy. With a more flexible fabric and an easy-to-learn stitch, this novice and more experienced crocheters alike will love how quickly and easily projects can be completed.
How can you practice making an esc stitch so that you can use it in your next project?
Following my dishcloth tutorial is a great way to practice improving at crocheting an esc stitch. Stick to practicing just the esc stitch until you feel confident in your skills, and then come on over and make the Extend That Mellow Texture Hat. (coming soon!)
Becoming comfortable working with this stitch pattern can help increase your crochet confidence and create something easy and beautiful.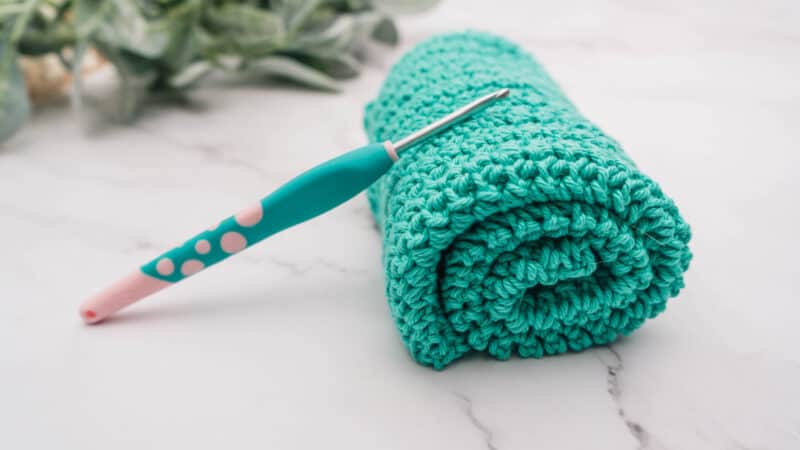 Extended Single Crochet Washcloth Free Pattern
Materials and Supplies needed to create the extended crochet stitches:
Notions:
Scissors
Yarn Needle
Stitch Marker – to mark the beginning of the row if needed
Crochet Hook:
4.5mm Crochet Hook, or size for the desired drape.
Yarn:
WeCrochet Dishie
100% Cotton Yarn, 190yds /100g
1 Ball
Yarn Substitutes:
Lion Brand Pima Cotton
Sugar'n Cream Cotton
Premier Home Cotton Yarn
Gauge:
14 sts by 11 rows = 4 by 4 inches
Not important for this project.
Measurements:
14 inches wide by 13 inches tall
Abbreviations:
Ch – Chain
Esc – Extended Single Crochet
St – Stitch
Stsc -Stacked Single Crochet
Skill Level:
Easy/Beginner Crocheter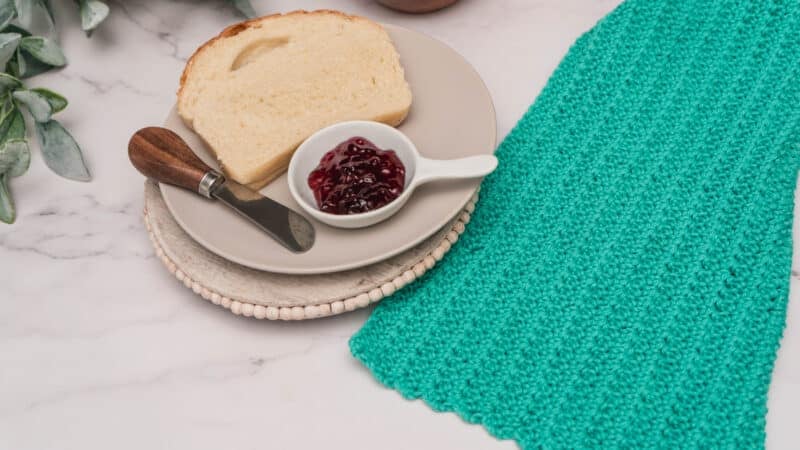 Extended Single Crochet Washcloth Written Instructions:
A video tutorial of the stitches and this washcloth are shown above.
Row 1: Ch 50.
Row 2: Starting in the first chain from the hook, create a Stsc, Esc in each of the remaining sts across, and turn.
Row 3: In the first st create a Stsc, Esc in each of the remaining sts across, and turn.
Row 4: Repeat Row 3 until the desired height of the washcloth. I used as much of my ball as possible and crocheted 37 rows.
Finishing: Fasten off and weave in ends. Enjoy this washcloth for cleaning the kitchen, or as a face cloth to remove makeup.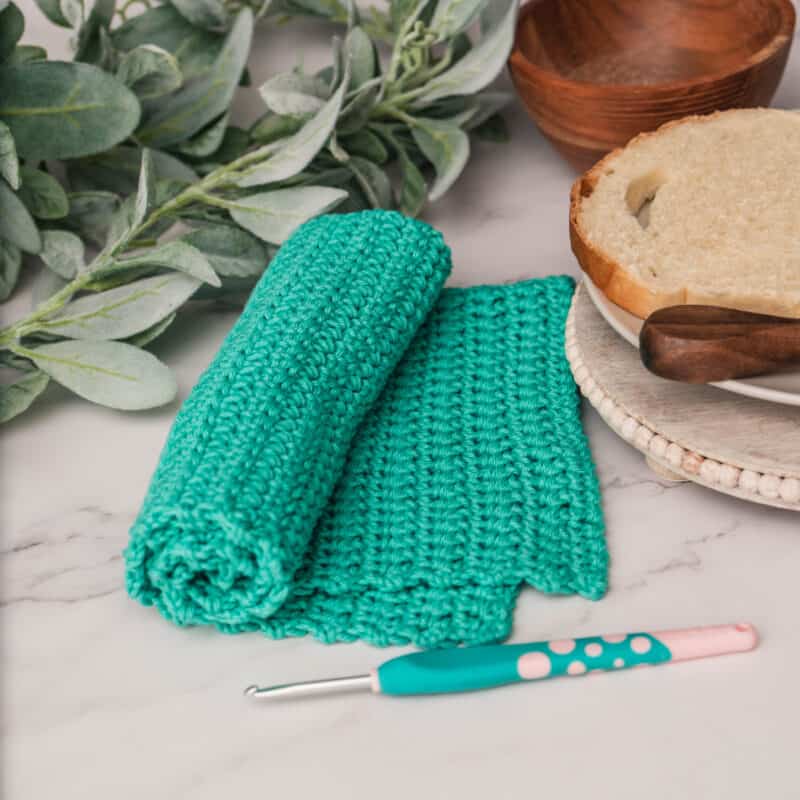 The Extended Single Crochet stitch is a great way to add texture and interest to your crocheting projects. It's a great stitch that is easy to make and can be used in various ways. Grab your yarn and get started practicing today!
Check out the Briana K Designs Free Crochet Pattern Library for more free crochet patterns.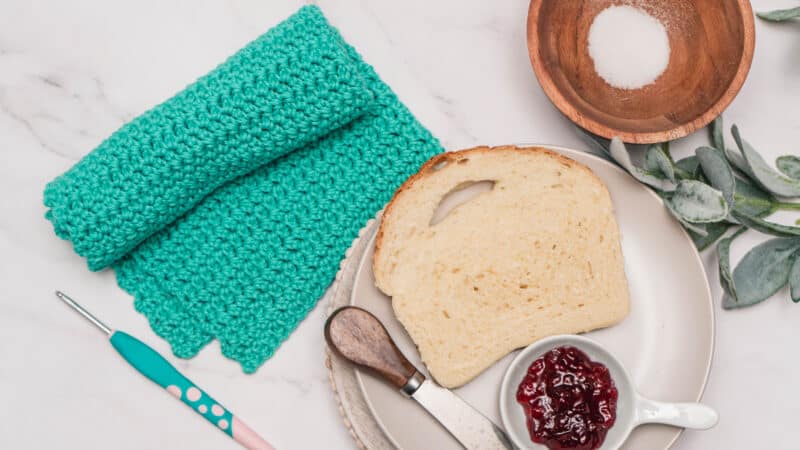 Want to go beyond the extended single crochet stitch? Check out the Free Ehdc Between Stitches Crochet Hat Pattern.