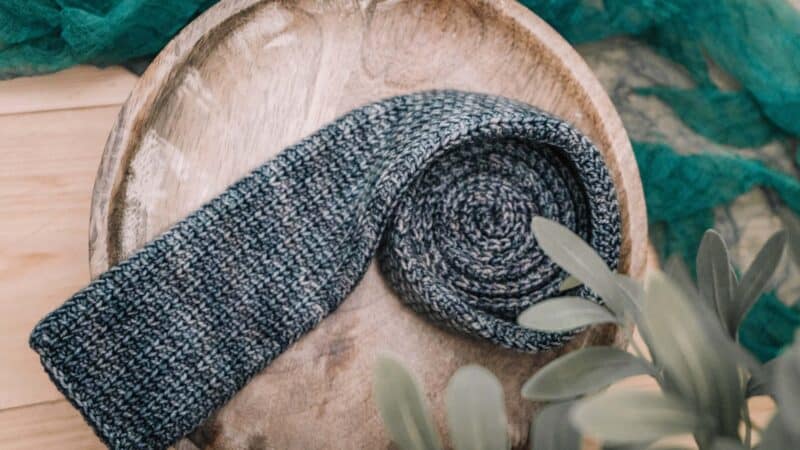 Finding great Crochet Tie Patterns is hard; I looked. And since I've fallen in love with the Crocheted Knit Purl Stitches, I thought it would be great for a men's tie. So keep on reading about how to crochet a tie. If you want to purchase the downloadable ad-free pattern, visit WeCrochet, Ravelry, or Etsy.
Do you knit? I also have these knit tie patterns available:
Kingston Tie Knit Pattern
Carlisle Knit Bow Tie Pattern
Wakefield Men's Knit Tie Pattern
Bradford Knit Tie Pattern
And if you love the look of this stitch, check out these patterns:
Crochet Knit Purl Free Pillow Pattern
Crochet Knit Purl Free Hat Pattern
Simple And Best Crochet Sock – Free Pattern
Vine Colorwork Crochet Sock – Free Pattern
---
Where To Purchase My Ad-Free Downloadable PDF's:
---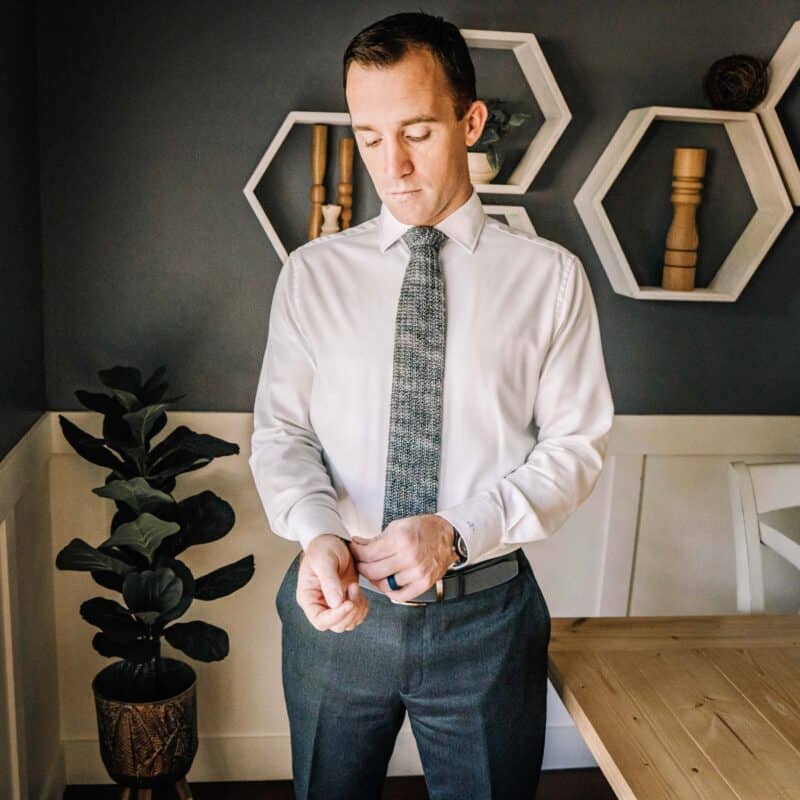 Why should you make a crochet tie?
Crocheting a tie does take more time than purchasing one from a store. But I think we all know how much it means to have high-quality handmade clothing. A lot of love and thought is put into picking the yarn and each stitch.
And just think about all the occasions you could gift a crochet tie. It could be for a birthday gift, Father's Day gift, Christmas gift, Easter gift, or any other occasion. A bonus is you can customing the sizing for you or a loved one. This crochet tie doesn't just have to be for men; it can be worn by women.
What yarn should you use to make a crochet tie?
When it comes to a tie, you want to go with the best supplies. Most ties are made from silk but knit, and crochet tie's come in various fibers. Here are a few yarn suggestions for making this tie.
Stroll – 75% Fine Superwash Merino Wool, 25% Nylon
Stroll Tonal – 75% Fine Superwash Merino Wool, 25% Nylon
Hawthorne Fingering Kettle Dye – 80% Fine Superwash Highland Wool, 20% Polyamide (Nylon)
Gloss Fingering – 70% Merino Wool, 30% Silk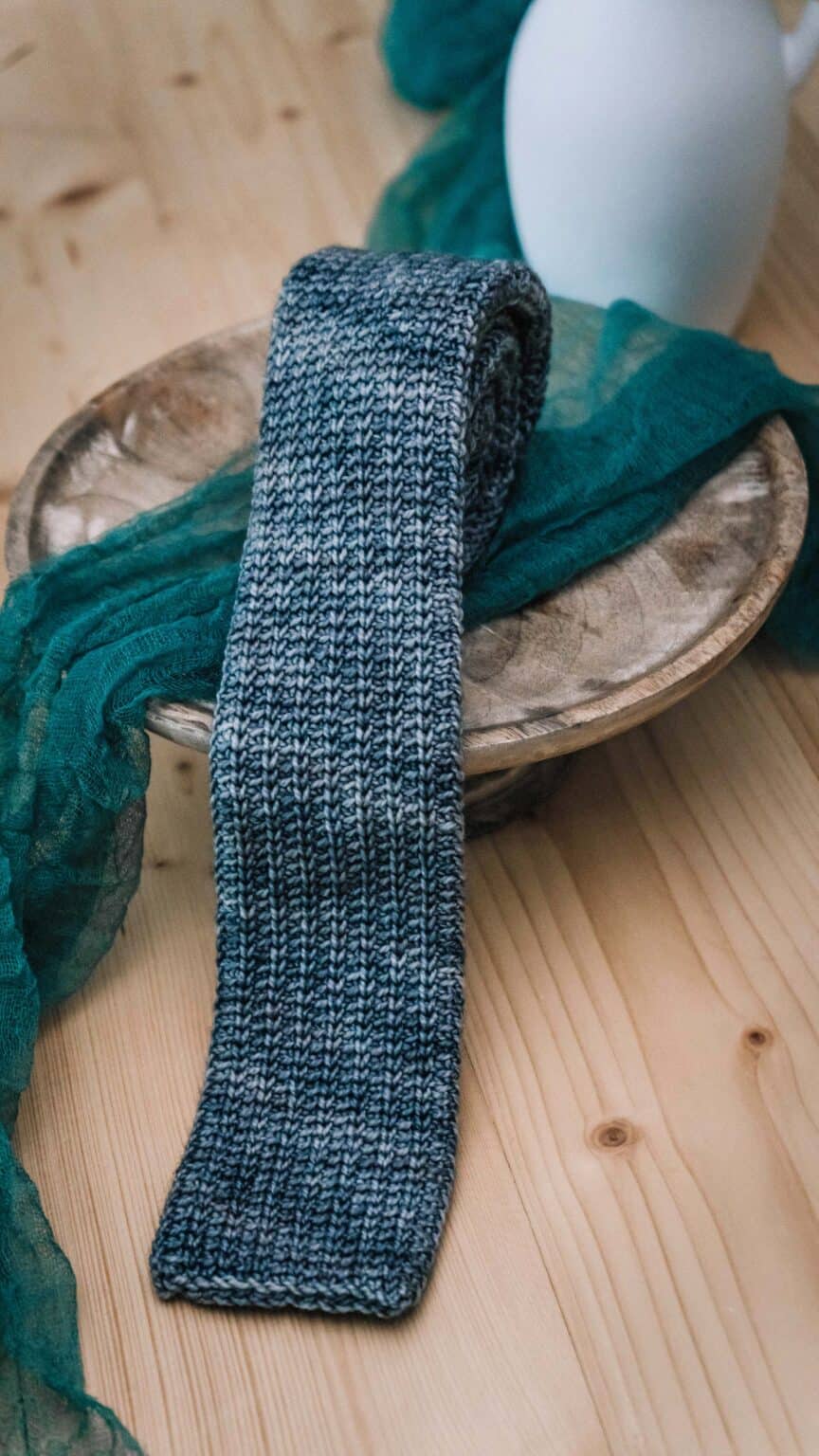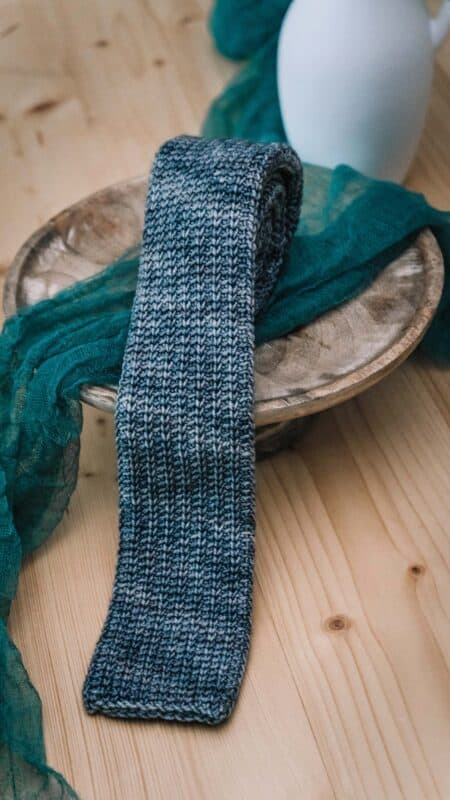 How do you determine the crochet tie length?
If you are gifting this to someone, how do you know what length to make the tie? When a person is standing upright, the tie should rest around the buckle. Current tie trends are just above the buckle. And it will also depend on how each person will tie their tie to adjust the length. For example, a Full Windsor Knot will is a thicker knot and will require more tie length. The best way to determine the tie length is by the person's height.
| | | |
| --- | --- | --- |
| Tie Size | Body Height | Tie Length |
| Short | Less than 5'9″ (175 cm) | 53″ to 55″ (135 to 140 cm) |
| Standard | 5'9″ to 6'3″ (175 to 190 cm) | 57″ to 58″ (145 to 147 cm) |
| Long | More than 6'3″ (190 cm) | 61″ to 63″ (155to 160 cm) |
Tie Size Chart by Briana K Designs
Crochet Tie Supplies:
Disclosure: This website may contain affiliate links to cover the cost of publishing my blog and bringing you excellent content. Should you choose to make a purchase, at no additional cost to you, I may earn a small percentage of the sale. Thank you for your support.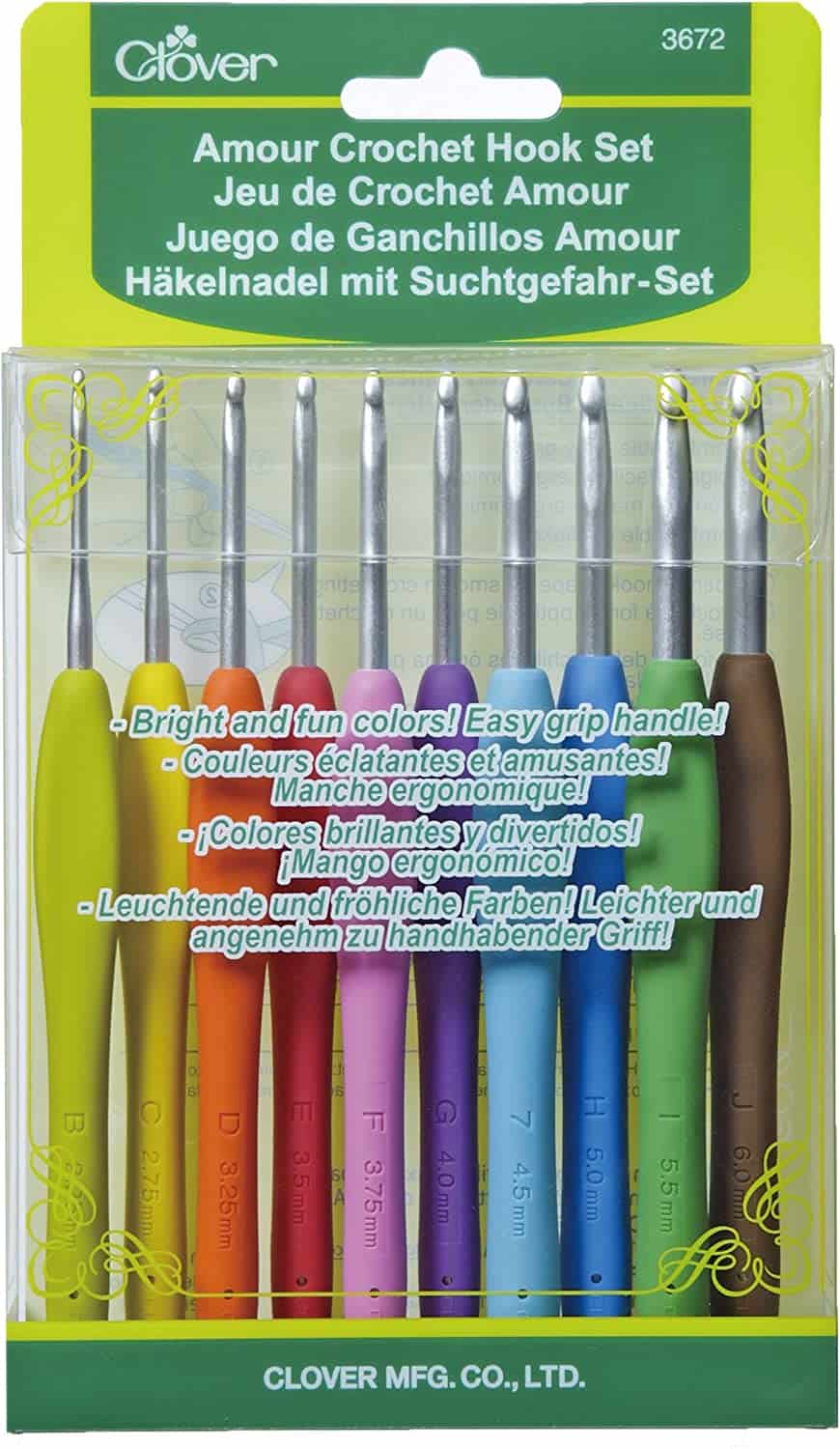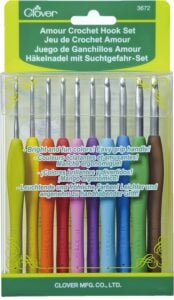 Crochet Hook:
3.5mm (E hook), or crochet hook to obtain gauge
Notions:
Removable stitch markers if needed
Yarn needle to weave in ends
Scissors
Yarn:
Hawthorne Tonal Hand Painted
80% Fine Superwash Highland Wool, 20% Polyamide (Nylon), 357yds/100g
Colorway Shown: Astoria
Yardage:
300yds
Abbreviations/Stitches:
ch – chain
rnd- round
sc – single crochet
ssc – split single crochet
sl st – slip stitch
st(s) – stitch(es)
Gauge:
22 sts x 21 rows = 4×4 inches in est st pat (see Rnd 2 of Front Body of Tie)
Skill Level:
Easy Beginner
Size:
Short, Standard, Long (see chart above)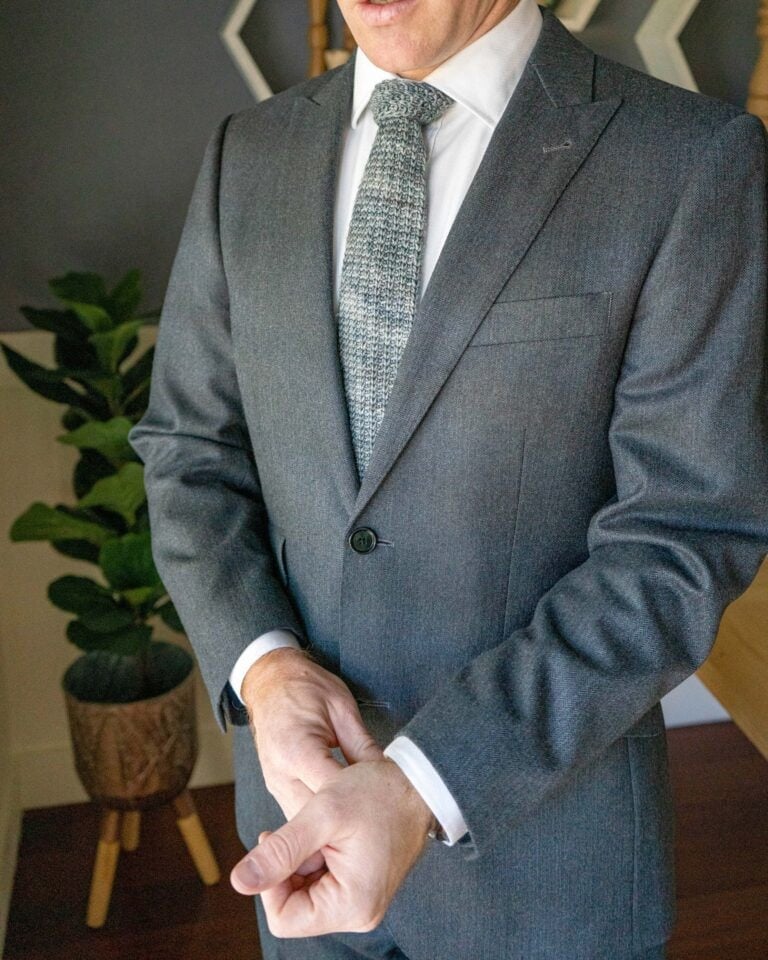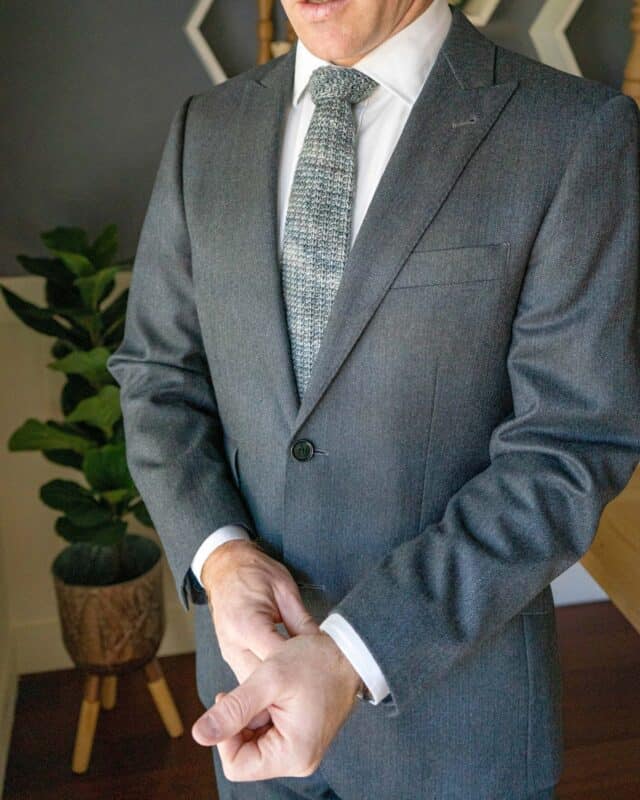 Crochet Tie Pattern Notes:
The Crochet Men's Tie is worked in the round without joining. A stitch marker is helpful for keeping track of your rounds. It is worked from the bottom up with the wider part of the tie first, then we will decrease for the smaller section used to tie around the neck.
This tie can easily be made wider or narrower by adding more or fewer starting chain stitches in multiples of two.
Since this is worked continuously, a ch 1 at the beginning of the round is not needed. It is helpful to place a stitch marker on the first stitch of each row.
Tip: As the tie gets longer it might get bunched on your lap as you rotate. Place the tie in a shallow bowl and turning your work becomes more manageable.
Crochet Tie Video Tutorial:
Special Stitches:
Split Single Crochet (ssc), also known as the waistcoat stitch:
Insert hook between the legs of the stitch (on the back of work the hook should be under the horizontal bar and between the upside-down 'V' shape as well), yarn over, pull up a loop to the height of a single crochet, yarn over, pull through both loops on hook. Tip: Keep a loose tension so the stitches are easily worked.
ssc3tog: insert hook into the next ssc, yo and pull a loop, skip the next blo sc sts, insert hook into the next ssc, yo, pull up a loop, yarn over and pull through all of the loops on the hook.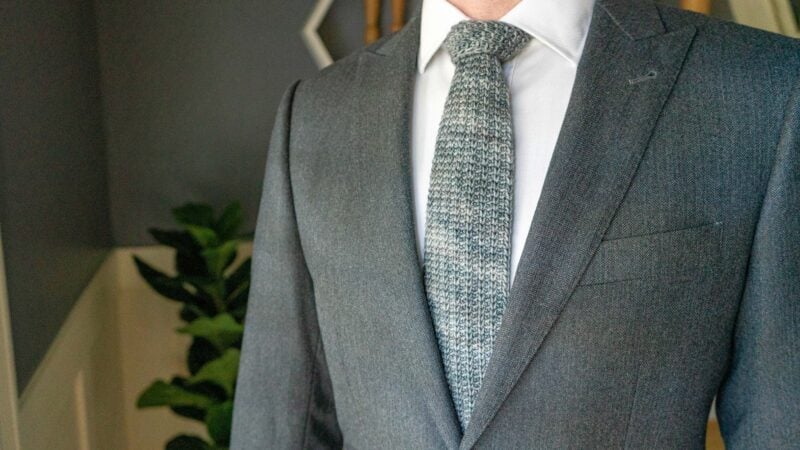 Written Instructions for Crochet Tie:
Blade / Front Body of Tie
Set-Up: Chain 32.

Rnd 1: Sc in each stitch around. (32 sts)

Rnd 2: In blo sc 1, ssc in next; repeat from * to * around. This is the established stitch pattern (est. st pat)

Rnd 3-82: Repeat Rnd 2, this can be adjusted to the desired length for the front of the tie. This is the number of rows used on the example tie.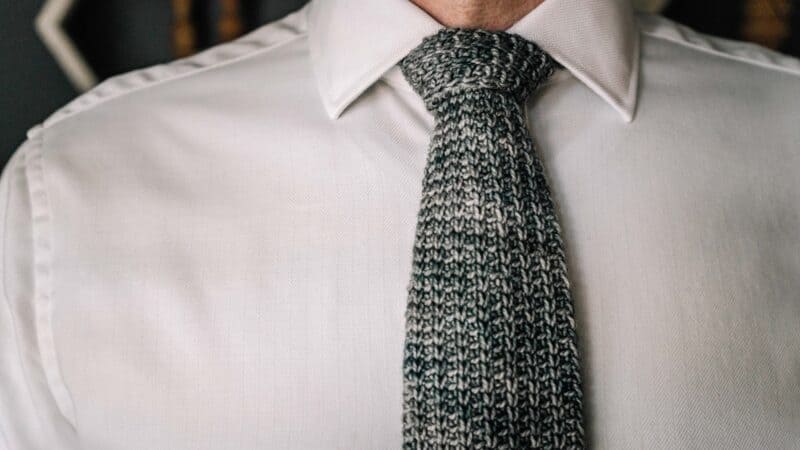 Decreasing the Neck of the Tie
Rnd 1: Ssc2tog, in blo sc 1, ssc in next, in blo sc 1; repeat from * to * around. (decreases 2 sts)

Rnd 2-3: In blo sc 1, ssc in next; repeat from * to * around.

Repeat Rnds 1-3 until the stitch count is 12 sts. (see photo on next page)
Special Tip: To keep the decreases on the back of the tie it might be necessary to change the placement of where you decrease. Sometimes you might need to decrease before the beginning of the round.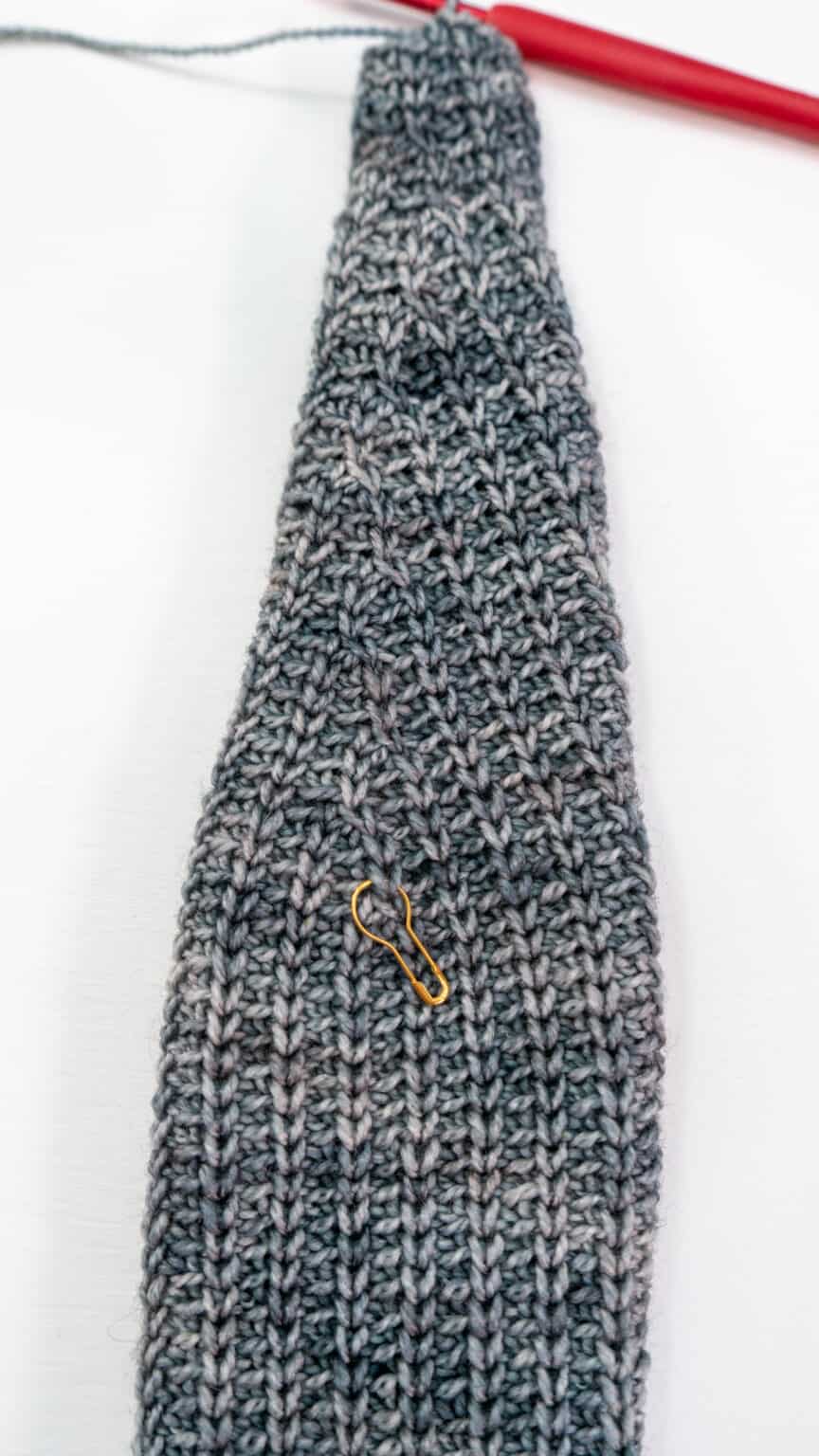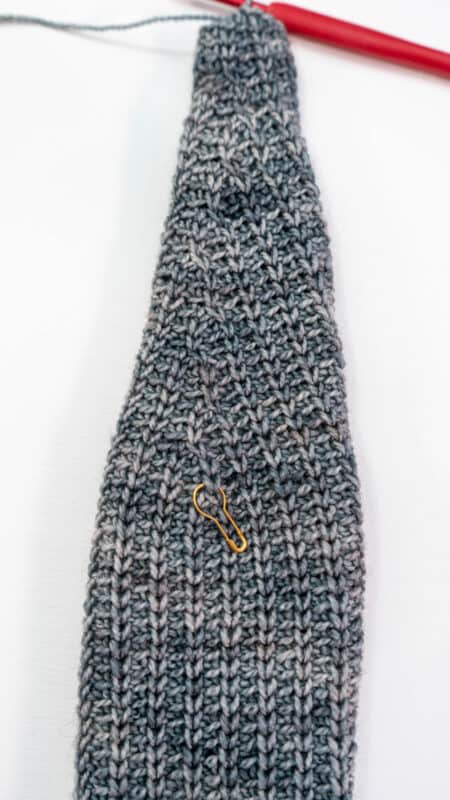 Tail of Tie
Rnd 1- 147: In blo sc 1, ssc in next; repeat from * to * around.
This is for a standard tie on a man 5'11", crocheter fewer or more rounds to adjust the tie length.
Finishing the Tie
Fasten off and leave the tail ends for later. Next, block the tie. It's best to use blocking mats and pins, but getting the item damp and laying across a surface can work well too. Once the tie is blocked, use the tail ends to seam each opening closed.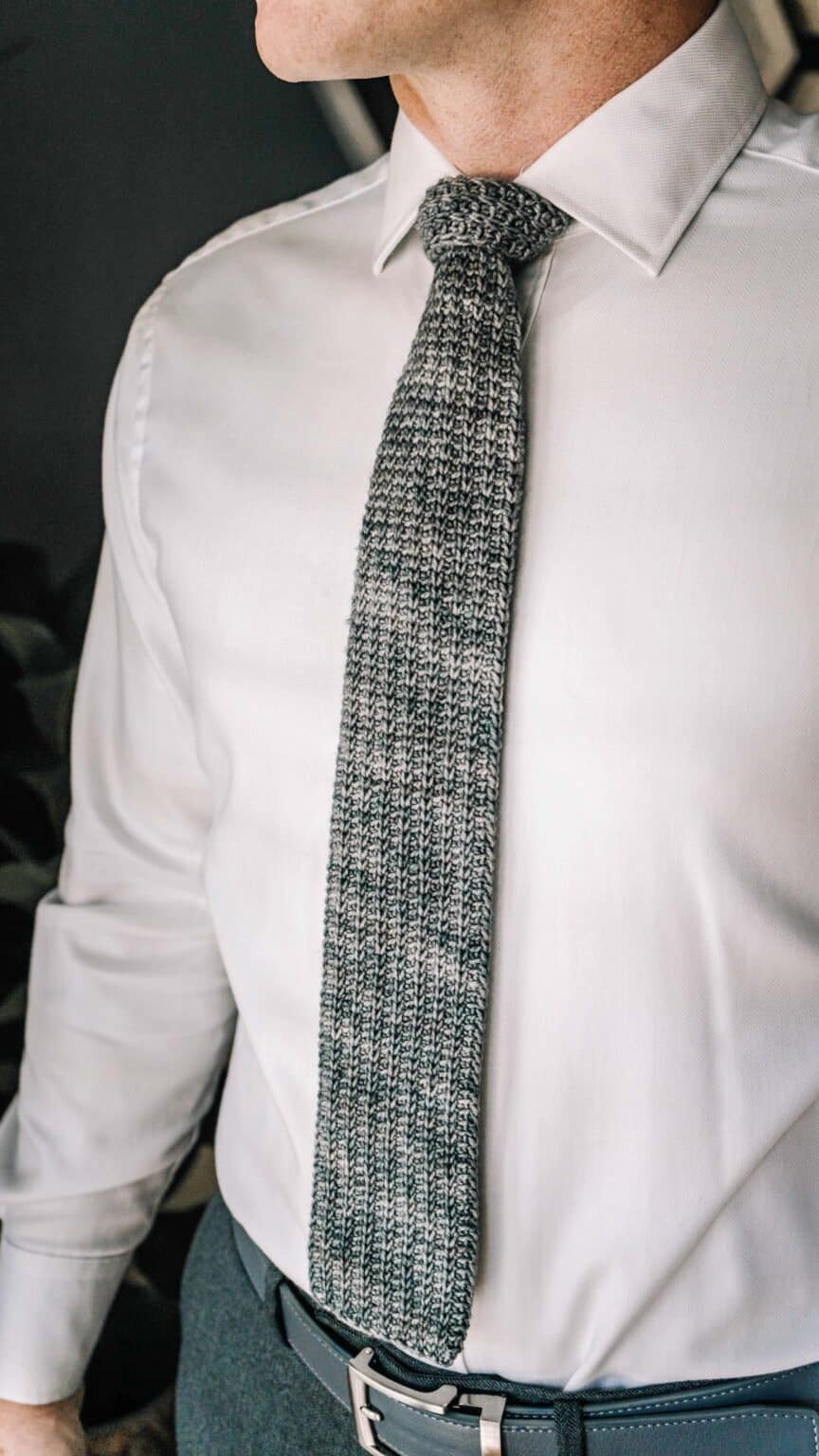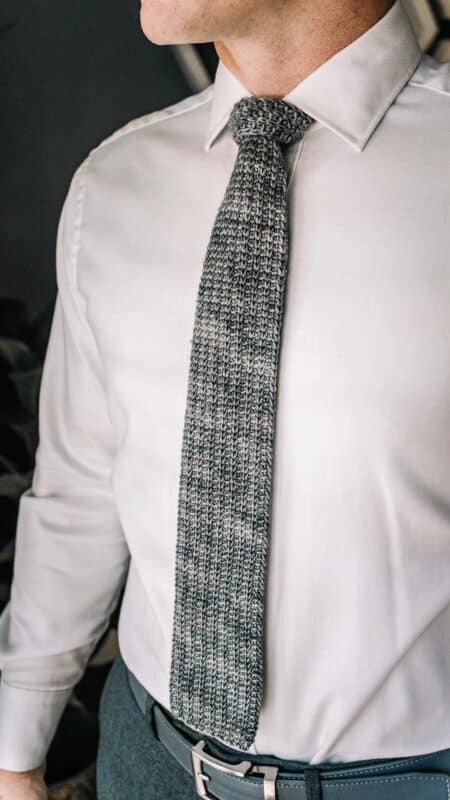 CROCHET & TAG
I hope you have enjoyed making the Men's Crochet Tie Free Pattern!
If you have made this, please share it on social media. Above all, I love to see the projects created with my patterns and also share your beautiful work.
Please use #brianakdesigns or @brianakdesigns
It is much appreciated and adored!
Share Your Project & Share Pictures!
I really hope you enjoyed working on this project. The best way to make a designer smile is to share what you've made! When it comes to free or premium content, I really rely on you to help me keep designing and supporting my family. Here is how you can make my day:
Share your yarn choice, in-progress, or finished projects on Instagram and use the hashtag #brianakdesigns
Link and share your project on Ravelry. It really helps to have inspirational photos for others.
Join the Briana K Designs Community Group on Facebook and share anything crafty.
Don't Lose This Project! If you aren't ready to start it save it on Pinterest by clicking any of the images above.