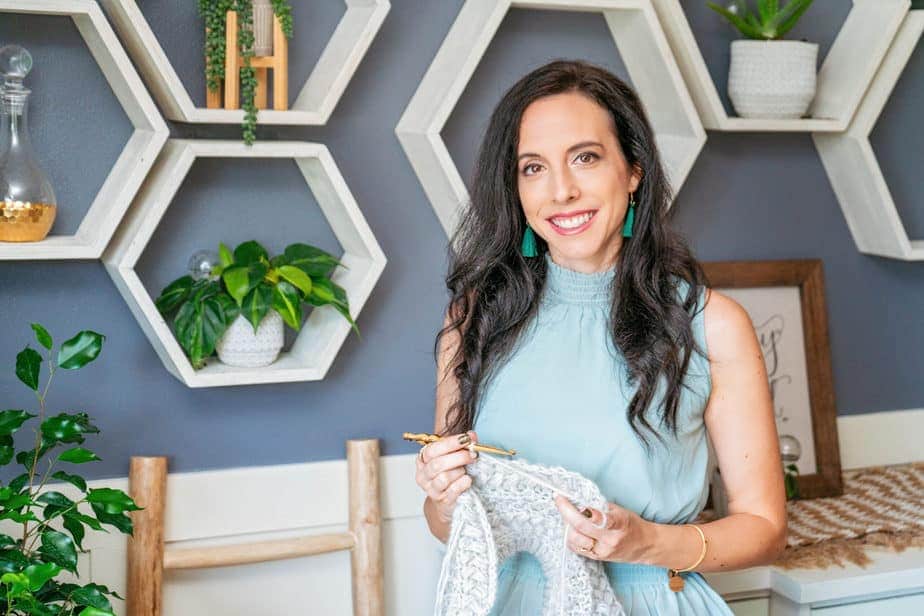 Hey there! Boy has this year been whirlwind. Through all the challenges there is one thing I continue to be grateful for, and that's you. So as a special gift during this Black Friday week, I'm offering a limited time Ad-Free PDF download that I hope brings you some Joy. Scroll down for the gold Download Button.
I have so many friends in this industry and of course I love supporting them all. So I wanted to give a little recap of the top Black Friday Sales that are noteworthy.
---
1. Briana K Designs Shop Sale
This is my biggest shop sale of the year! Everything in my Etsy or Ravelry shop is 50% off with the code WINTER
With over 300 Crochet and Knit Patterns to choose from, this is the time to find some new projects.
---
2. Crochet Foundry E-book & Sale
This is so exciting! The designers from Crochet Foundry have come together to offer a special limited-time Black Friday E-book.
Not only that, everything at Crochet Foundry is 25% off with the code WINTER
The best value is the yearly subscription which also comes with the style guide and the custom guide with each issue!
You can also purchase a single past issue with this awesome discount as well.
---
3. Marly Bird & Moogly Amazing Bundle
It's no secret I am a huge fan of Marly and Tamara. Not only because they are amazing designers, but amazing people.
Let me tell you, owning your own business is not easy, and having friends along the way is worth gold. It's incredible to have two friends with whom I can bounce ideas and ask for advice.
So I want to show you just how much I believe in these designers and the amazing value they are offering. It just released for a limited time only.
Here is what you will get if you purchase through the affiliate link right HERE (goes live at no one est).
You Will Get:
⭐️ 2 EXTRA bonus patterns from me (The crochet Let It Snow Blanket + Pillow set AND the Christmas Knit stocking) PLUS a $5.00 gift card to my Ravelry shop which will be sent out on December 1st. (This is how much I believe in this product and support the women behind it.)
⭐️ Over 40 Quickie Patterns by Marly Bird and Moogly. There are 25 crochet patterns and 21 knitting patterns
⭐️ Custom Marly & Moogly Printable Tags = $5 Value
⭐️ Coupons for $10 to spend in the Marly Ravelry Store AND $10 to spend in the Moogly Ravelry Store
⭐️ Plus you will be entering a giveaway! 1 Winner will be randomly selected each day to win $30 worth of Chic Sheep Yarn (the sooner you buy the more chances you have to win) — void where prohibited and only in the continental US.

That's an incredible value, right?! It's too good to pass up and it will not last forever. This e-book and deal goes away Monday the 30th.
---
4. Furls Crochet Sale & Giveaway from me!
Like whoa!!! This is the biggest Furls Crochet Giveaway I have ever done and I'm so excited!!!
I love these gift boxes and they are the ultimate crocheter's dream gift. So I'm giving one away and it includes:
1x Streamline - Ebony - 4.0mm ( G )
1x Streamline Swirl -Cafe - 5.5mm ( I )
1x Streamline - Teak - 6.00mm ( J )
1x Streamline Swirl - Cherry - 7.0mm ( L )
1x Streamline Swirl - Cookie - 8.0mm ( M )
1x 5 Hook Gift Box - 5 Hook Gift Box
No purchase necessary. Must be 18yo to enter. Open worldwide. Giveaway valid through November 30, 2020 at 11:59pm EST. Winner will be chosen by random and notified by email on or around December 1, 2020.
Don't want to wait? Use code BRIANAK for 15% off at FURLS CROCHET
---
5. Free Joy Pillow Pdf Download, no purchase necessary
This is my way of letting you know you mean so much to me. All of your likes, comments, kind words, and purchases have helped my family.
Wishing you a holiday season full of joy.